Shabbat, 2nd May 2020 / 8th Iyar 5780
Achrei Mot-Kedoshim / 23rd Day Omer / Pirkei-Avot: Chapter 3
Dear Member,
Please see below our weekly e-newsletter.
On the advice of the Chief Rabbi's Office, please note that all services at the Synagogue have been cancelled until further notice.
We hope that where possible you will keep to the Government's advice regarding self isolation and avoiding non-essential gatherings.
If you are in need of anything then please ring the Synagogue Office on: 0208 629 2780 and we will try to assist you.
Shabbat Shalom,
Cranbrook US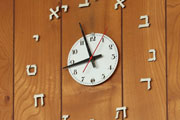 Shabbat Times - Achrei Mot-Kedoshim
Friday night - Candle Lighting before 7.40pm
Latest time to light candles 20:09
Shabbat ends - 9.19pm
Next Friday night: Candle Lighting before 7.40pm
The latest time for candle lighting next week (Emor) is at 8.21 pm.
Clarification regarding the Shabbat times during the summer months
Ordinarily Shabbat begins 18 minutes before sunset. However, as we enter the long days of summer in our community we will be bringing Shabbat in at the earlier time of 7.40pm.
This will allow our members to have their Friday night meal at a more convenient hour.
For the benefit of our members who are unable to light candles with the rest of the community at 7.40pm, we will publish in the newsletter the latest time for candle lighting.
Dear Friends,
I would like to share a story about the experience of my friend, Rabbi Johnny Solomon, when he had just made aliyah to Israel. He decided to go to Har Hertzel, the military cemetery in which so many of our brothers and sisters who died defending Israel are buried. He had been to Mount Herzl on a number of occasions, but never on Yom Hazikaron - and certainly not since he had made aliyah. So that Yom Hazikaron afternoon he drove from Yad Binyamin to Yerushalayim to visit and honour those who are buried there, while especially planning to visit the graves of Hannah Senesh, Yoni Netanyahu, Nachshon Wachsman and Michael Levin - whose names had been engraved in his heart and mind through their stories and their example.
Having arrived at around 4pm he walked towards the main entrance of Mount Herzl, but just as he was about to enter the cemetery, he was stopped by a police officer who asked where he was going. He replied that he wished to enter Mount Herzl and visit the graves of the fallen soldiers. She then asked him whether he had any relatives buried there, to which he answered no. Then, in a kind yet firm manner, she explained that entrance was currently limited to those whose family members are buried there and that, with regret, he was unable to go in.
Though he understood that the police officer was just doing her job, you can imagine that he was very disappointed. He had made a special journey to come and visit, and while he certainly wished to respect families visiting their relatives, he also wished to honour those who had made the ultimate sacrifice for the Jewish State. Given his mixed feelings, he took a few moments to do some thinking, and then approached the same police officer and, in a gentle tone, told her the following:
"A few moments ago you asked me if I had any relatives buried on Mount Herzl, and I replied no. However, while it is true that none of those buried are my blood relatives, they are all part of my family. I am a Jew who loves Israel and who has chosen to make Israel my home, and all those buried here did so because they considered every other Jew as part of their family. So today, on Yom Hazikaron, I'd like to visit my family who are buried here and show them the honour that they most certainly deserve."
The police officer was deeply moved by what he had said, and she then allowed him go in.
Yom Hazikaron is a day on which we think about those whose dedication to both the people and the land of Israel led them to make the ultimate sacrifice for both the people and the land of Israel. It is a day of sadness and reflection, while also a day of pride and appreciation. But most importantly, it is a day when we should remember that we've all got family buried on Mount Herzl, and that we are utterly indebted to each and every one of them.
Shabbat Shalom
Rabbi Steven, Siobhan, Maya and Talia Dansky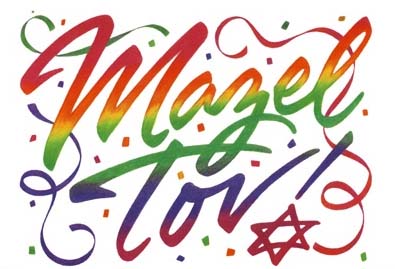 Barbara & Zane Grant on their Diamond Wedding Anniversary.
Sidney Berman, Frederick Cohen, Andrea Eriera, Scott Gold, Barbara Goldman, Arnold Green, Edward Harris, Ivor Ingram, Jeanette Kaye,
Lillian Lewis, Ruth Lyndon, Sara Perceval and
Evelyn Scholar on their respective birthdays.
Befrienders needed
Prior to the pandemic, we were being asked by some of our older members if they could have someone visit them on a regular basis and become a befriender. This is more important than ever with members having to self isolate because of the coronavirus pandemic.
It is very important that we, as human beings, have contact with another person, whether to benefit their mental health, create a friendship or just having someone to talk to. Could you be this special person bringing some sunshine and positivity into the life of one of our older/vulnerable, valued and interesting member?
At the moment all that would be required is to make a regular phone call. However, once the pandemic is over it would be great if the befriender could visit instead of ringing but that decision would be made by the befriender and the person being called.
Please consider becoming a much needed befriender during such a difficult time. Lorraine can be contacted on: lsilverwelfare@cranbrooksynagogue.org.uk or call the office 020 8629 2783.
Condolences to:
Norman Whyte on the loss of his wife, Leila Whyte.

David Whyte, Judith Gold & Ruth Quarterman on the loss of their mother, Leila Whyte.
Ruth Lipman on the loss of her husband, Lawrence Lipman.
David Lipman on the loss of his father, Lawrence Lipman.
Irene Rosenberg on the loss of her sister, Rita Berns.
Rebecca, Russell & Jan on the loss of their mother, Rita Berns.
Gerald on the loss of his sister, Rita Berns.
If you would like to mark a birthday or Simcha, or want to commemorate a Yahrzeit, this can be done by sponsoring Cranbrook News. In the forthcoming weeks, there are many dates that are available. The cost of sponsoring Cranbrook News is £15.
Sponsorship is available for the on-line version of Cranbrook News on the following dates, May 23rd and 30th; June 6th, 20th and 27th. To book any of these dates please call the synagogue office on: 020-8629 2780 or e-mail admin@cranbrooksynagogue.org.uk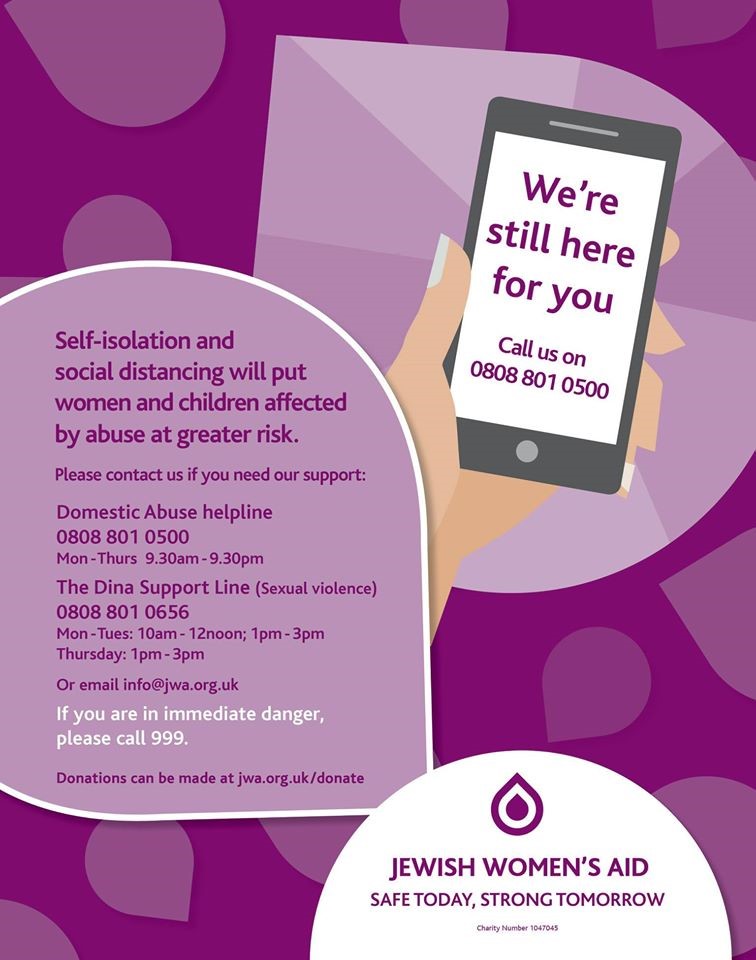 Please click here for the application form for the 5781/2021 calendar.
Forms need to be sent into the office with payment or scanned and e-mailed to the office.
Please call the office on 020 8629 2783 to make payment for the Calendar by debit/credit card or send a cheque to the office.
No cash payments can be received at this time.
We wish Long Life to everyone who is observing a Yahrzeit this week:

Barrie Abrahams, Robin Abrahams, Ruth Abrahams, Renee Adler,
Susan Bass, Bernice Bass, Malcolm Becker, Betty Bernard, Sharon Bick, Maurice Bitton, Sheila Brand, Allan Brett, Barry Brett, Adrienne Burnley, Valerie Caine, Estelle Carson, Neil Carson, Marilynne Chyte, Barry Cohen, Freda Cowan, Zelma Cowan, Helen Duncan, Linda Eleini, Philip Fagelson, Alan Geisler, Marilyn Gladstone, Stacey Glazer, Gloria Goldberg,
Karen Grossman, Rita Grossman, Leah Hamilton, Millie Highbloom,
Victoria Joffe, Alan Kaizer, Graham Kaufman, Joseph Kaye, David Lee, Roger Leigh, Lionel Levine, Wendy Mallach, Harold Marco, Frank Morris, Elsie Moss, Diana Neslen, Mavis Pinner, Diane Rankoff, Janice Rebak,
Howard Robbins, Peter Rudd, Patricia Russell, Mavis Sampson,
Brett Sanders, Betty Saunders, Sheryl Saunders, Anne Schlesinger,
Morris Schwartz, Irene Silverman, Gabriel Simons, Aubrey Siteman,
Michael Trainis, Ronald Weinberg and Janice Winston.
Shul Office Opening Hours
As the Shul office is not open currently please call Estelle on 020 8629 2780 or Michelle on 020 8629 2783 as all the phones have all been redirected.
Rabbi Dansky is available out of hours. You can contact him directly on his mobile 07780 236697 or by calling the Shul office and selecting option 3.
If you no longer wish to receive community information from
Cranbrook United Synagogue, please unsubscribe here