Shabbat, 18th April 2020 / 24th Nisan 5780
Shemini / Shabbat Mevarchim / 9th Day Omer
Dear Member,
Please see below our weekly e-newsletter.
On the advice of the Chief Rabbi's Office, please note that all services at the Synagogue have been cancelled until further notice.
We hope that where possible you will keep to the Government's advice regarding self isolation and avoiding non-essential gatherings.
If you are in need of anything then please ring the Synagogue Office on: 0208 629 2780 and we will try to assist you.
This week's Cranbrook News is kindly sponsored by Adele Trainis and Suzanne Bloom in loving memory of their mother
Gussie Shekora z"l.
Shabbat Shalom,
Cranbrook US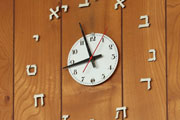 Shabbat Times - Shemini
Friday night - Candle Lighting before 7.40pm
Shabbat ends - 8.53pm
Next Friday night: Candle Lighting before 7.40pm
Dear Friends
The last two days of Pesach celebrates the Jews escaping the clutches of their Egyptian oppressors as they leave Egypt. The Egyptians chase after them and corner them as they face the Red Sea. G-d causes an incredible miracle - the sea splits, the Jewish people pass safely through and the Egyptians are drowned. It is at this moment that Moses and the Jewish people sing a song in praise of this miracle.

It is not only the men who celebrate. The Torah tells us "And Miriam the Prophetess, the sister of Aharon took the tambourine in her hand, and the women followed her. And Miriam answered them "sing to G-d for he is triumphed gloriously, Horse and Driver he has hurled into the sea". This is the only moment that Miriam is described as being a prophetess, and the sages explain that she knew even in the midst of the Egyptian slavery that that there would be a redemption. She shows this by taking the most unlikely thing on a trip through the desert - her tambourine. Most people would take water and the basic necessities required for a trip through the wilderness. Not Miriam. She knew that she would have to pack her tambourine with her while still in slavery, because she knew that in time she and her people would be redeemed from the Egypt. She had seen it in her prophecy.
This shows the greatness of Miriam and her faith. Even in the midst of suffering, even in a time when everything felt like it could not get worse, Miriam paradoxically thinks about redemption and hope.
This has been an incredibly challenging moment in time for our community and for me as your Rabbi. It feels like we are in the midst of one of the plagues that befell Egypt. Our shuls and schools remain closed, our movement is restricted, and there is a legitimate fear of leaving our front doors.
Unlike Miriam, I am not a prophet, and I cannot tell you when this will be over. However, I do believe with the medical science we have today, and with G-d's help, there will be both a remedy and vaccine against this terrible virus. Sanctions will be lifted, travel will recommence. We will be able to leave our homes and come back together again. This is the time when we need to stay at home, but pack our metaphorical tambourines, just as Miriam did, to prepare for the time when we too are able to join together in celebration and song when the Almighty will once again save us.
Wishing you all a wonderful and faith-filled Yom Tov
Rabbi Steven, Siobhan, Maya and Talia Dansky
We wish Mazal Tov to the following members:
Trudie Arrobus, Colin Emden, Phyllis Delow, Alfred Godfrey, Brian Gordon,
Hilary Krisman, Denise Mallach, Joy Mallach, Pauline Meardon on their respective birthdays.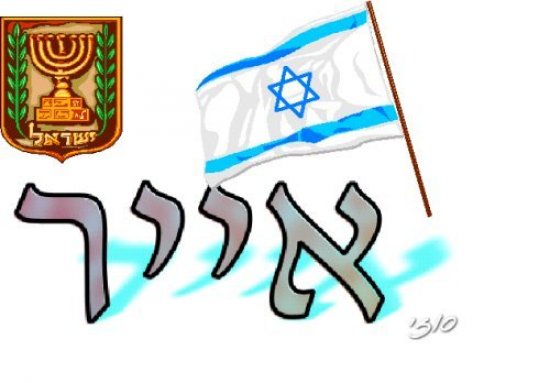 Rosh Chodesh Iyar is this coming Friday 24th April (Yom Shishi) and next Shabbat 25th April (Yom Shabbat Kodesh).
The Molad - earliest sighting of the new moon in Jerusalem – is on Wednesday 22nd April at 22:58 and 12 chalakim.
Befrienders needed
Prior to the pandemic, we were being asked by some of our older members if they could have someone visit them on a regular basis and become a befriender. This is more important than ever with members having to self isolate because of the coronavirus pandemic.
It is very important that we, as human beings, have contact with another person, whether to benefit their mental health, create a friendship or just having someone to talk to. Could you be this special person bringing some sunshine and positivity into the life of one of our older/vulnerable, valued and interesting member?
At the moment all that would be required is to make a regular phone call. However, once the pandemic is over it would be great if the befriender could visit instead of ringing but that decision would be made by the befriender and the person being called.
Please consider becoming a much needed befriender during such a difficult time. Lorraine can be contacted on: lsilverwelfare@cranbrooksynagogue.or.uk or call the office 020 8629 2783.
Condolences to:
Melanie Alicoon on the loss of her husband, Andrew Alicoon.
Marc & Ryan Alicoon on the loss of their father, Andrew Alicoon.
Simon Alicoon on the loss of his brother, Andrew Alicoon.
Malcolm Perez on the loss of his father, David Perez.
Ruth Kaye on the loss of her brother, David Perez.
Donna Mizzi on the loss of her mother, Ida Mizzi.
Sidney Moss on the loss of his wife, Elsie Moss.
Ian Moss & Janet Levart on the loss of their mother, Elsie Moss.
Mark, Sara & Debra Mandel on the loss of their mother, Frances Mandel.
Meta Roseneil on the loss of her sister, Frances Mandel.
Janice Carmelli & Barry Winton on the loss of their father, Jacob Winton.

Andrea Defries, Lisa Verlander & Michelle Sable on the loss of their mother, Sybil Sable.
If you would like to mark a birthday or Simcha, or want to commemorate a Yahrzeit, this can be done by sponsoring Cranbrook News. In the forthcoming weeks, there are many dates that are available. The cost of sponsoring Cranbrook News is £15.
Sponsorship is available for the on-line version of Cranbrook News on the following dates, April 25th; May 2nd, 23rd and 30th; June 6th, 20th and 27th. To book any of these dates please call the synagogue office on: 020-8629 2780 or e-mail admin@cranbrooksynagogue.org.uk
Please click here for the application form for the 5781/2021 calendar.
Forms need to be sent into the office with payment or scanned and e-mailed to the office.
Please call the office on 020 8629 2783 to make payment for the Calendar by debit/credit card or send a cheque to the office.
No cash payments can be received at this time.
We wish Long Life to everyone who is observing a Yahrzeit this week:

Barrie Abrahams, Robin Abrahams, Arnold Abrahams, Brenda Berkley,
Howard Berlin,Warren Berliner, Judy Bernstein, Jeffrey Block, Suzanne Bloom,
Garry Bloom, Carol Bourne, Millicent Boxer, Lionel Braden, Sheila Brand,
Allan Brett, Barry Brett, Philip Burke, Elaine Chaplin, Anthony Cirsch,
Doreen Cohen, Sarah Cohen, Rita Dryer, Elaine Duque, Rosalind Faw,
Marilyn Finegold, Michael Finger, Kathleen Franks, David Franks, Freda Goldstein,
Russell Green, Saul Green, Joanne Green, Susan Hahn, Martin Jacobs,
Frances Keen, Sheila Keizner, Isadore Leigh, Stanley Levy, Gary Lewis,
Stanley Lopata, Solomon Macatonia, Norma Manning, Doris Margolis,
Shirley Marks, Kim Mcnally, Charles Mitchell, Ronald Moss, Sandra Nerden, Maureen Nieberg, Adele Pearl, Lisa Rosen, Lisa Rosenberg, Sidney Schlesinger, Milly Scott, Rita Shelley, Helen Silton, Raymond Solomons, Jack Stepansky, Peter Tennant, Adele Trainis, Kenneth Turner, Michael Weiner and Norman Whyte.
Shul Office Opening Hours
As the Shul office is not open currently please call Estelle on 020 8629 2780 or Michelle on 020 8629 2783 as all the phones have all been redirected.
Rabbi Dansky is available out of hours. You can contact him directly on his mobile 07780 236697 or by calling the Shul office and selecting option 3.
Reverend Newman is also available out of hours. You can contact him directly on his mobile 07882 054321 or by calling the Shul office and selecting option 4.
If you no longer wish to receive community information from
Cranbrook United Synagogue, please unsubscribe here