Shabbat, 27th June 2020 / 5th Tammuz 5780
Korach / Pirkei-Avot: Chapter 4
Dear Member,
Please see below our weekly e-newsletter.
On the advice of the Chief Rabbi's Office, please note that all services at the Synagogue have been cancelled until further notice.
We hope that where possible you will keep to the Government's advice regarding self isolation and avoiding non-essential gatherings.
If you are in need of anything then please ring the Synagogue Office on: 0208 629 2780 and we will try to assist you.
This week's Cranbrook News is kindly sponsored by Michael Griver in loving memory of his mother Ada bat Mordechai z"l.
Shabbat Shalom,
Cranbrook US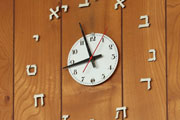 Shabbat Times - Korach
Friday night - Candle Lighting at 7.40pm
Latest time to light candles is at 9:08pm
Shabbat ends - 10.28pm
The latest time for candle lighting next week (Chukat-Balak) is at 9.06 pm.
Clarification regarding the Shabbat times during the summer months
Ordinarily Shabbat begins 18 minutes before sunset. However, as we enter the long days of summer in our community we will be bringing Shabbat in at the earlier time of 7.40pm.
This will allow our members to have their Friday night meal at a more convenient hour.
For the benefit of our members who are unable to light candles with the rest of the community at 7.40pm, we will publish in the newsletter the latest time for candle lighting.
News and Views
This week's Parasha deals with the argument between Korach and Moshe. Korach takes issue with the leadership of Moshe. He states that there is no reason for Moshe to rule over the Jewish people. Moshe is not the only special one who is close to G-d. Each and every Jewish person has innate holiness, and each Jew should find their own way to holiness. Why then should Moshe be any greater than the rest of the Jewish nation? It was not only Moshe who heard the voice of G-d at Sinai.All of the world heard that self-same voice. It therefore follows that Moshe should not rule over the Jewish people. They should govern themselves.
Korach's argument seems to have merit. Yet, Korach is wrong, and is punished severely for this mistake in thinking. He, and all his followers get swallowed up by the ground as a result. What was wrong with his argument?
Korach was essentially saying that we are all self-sufficient in our knowledge. If, as he claimed "we are all holy", there is no purpose in anyone, let alone Moses teaching anyone else. This attitude of "knowing it all", of being the final arbiter of decisions can lead one to dangerous places on a psychological level. It can lead one to arrogance, thinking that one knows best, and it can lead to anger, when one believes his or her view of the world is the only meaningful world view. When a person acts in this way, they are not creating a conducive relationship to G-d. We may think we know better than he as to what is holy and right, and this may fly directly in the face of what the Almighty wants of us.
Furthermore, the attitude that we are all-knowing creates an environment when we can't learn anything new. While some might say that you can't teach an old dog new tricks, the Jewish view is that there is always something new to learn, and that can only exist when we are in a mindset which allows us to hear the words of others.
It is precisely for this reason that in ethics of our fathers we are told "Make a teacher for yourself". The Rambam in his commentary on the Mishna explains that even if you believe this teacher to be inferior in knowledge to you, he or she should still be appointed by you as one.
There is not one moment in our lives in which we don't learn. We always have the capacity to learn more and to understand ourselves, others and the Almighty's will.
Korach's claim would have put a cap onto the human capacity to learn and this would have stunted the Jewish people forever. This is the price of not wanting to be taught.
We are a nation that thirsts for knowledge. We are a people who need those leaders and teachers so we can develop ourselves, so that we can in turn be the teachers to the next generation, ensuring we constantly grow, constantly learn, all of our lives.
Shabbat Shalom
Rabbi Steven, Siobhan, Maya and Talia Dansky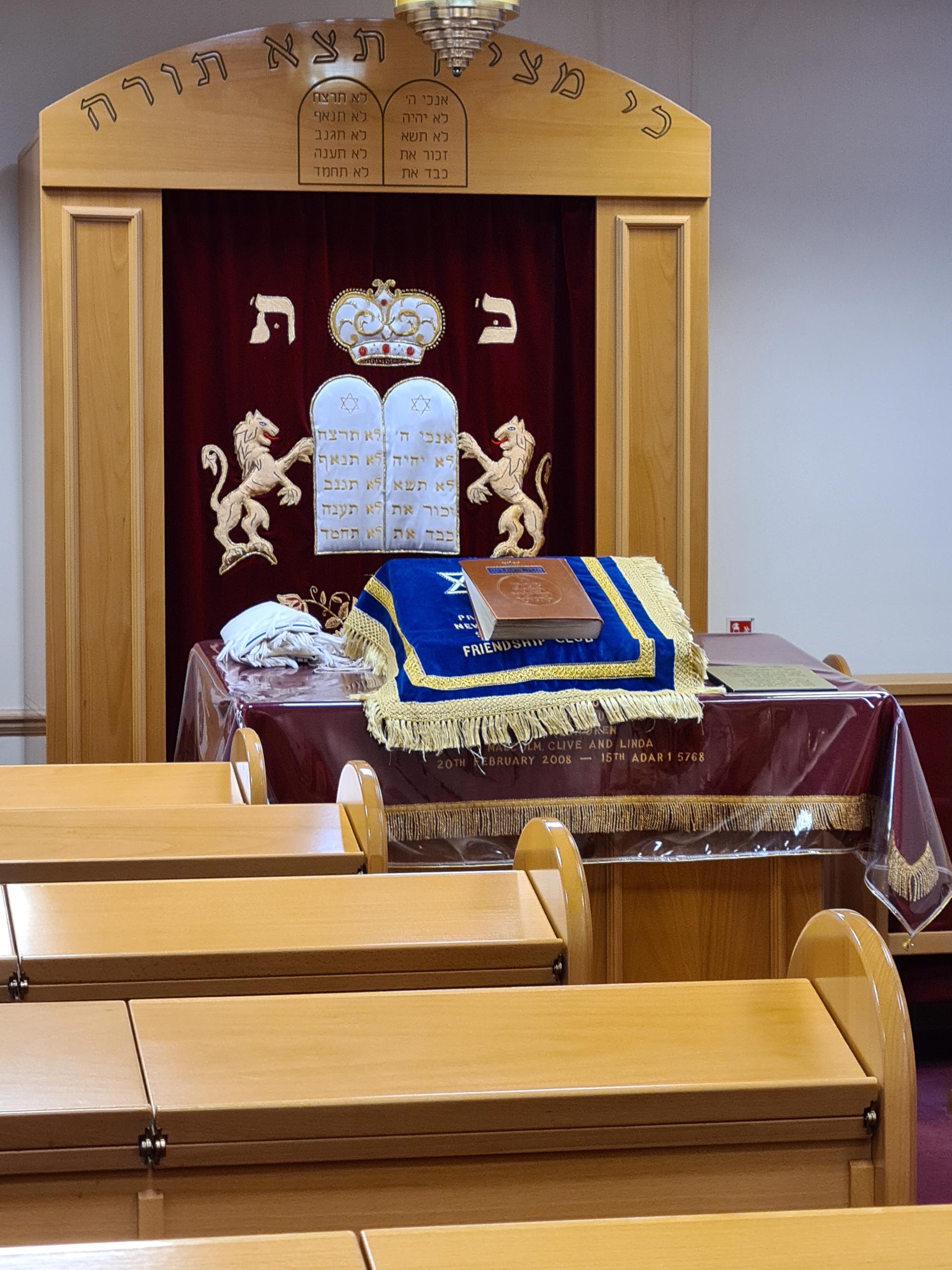 Shalom Magazine, Rosh Hashanah 5781 Edition (September 2020)
Bored?
Fed up with being stuck at home?
Looking for something to do?
Why not contribute to the Rosh Hashanah Edition of Shalom, your Shul Magazine? "Anyone can Write", so put pen to paper - or fingers to keyboard - and produce an interesting article, preferably with a Jewish content!
Please email articles by 10th July 2020 to stanton.philippa@gmail.com or, if you aren't on email, post your written work to Philippa Stanton, 39, St Peters Close, Newbury Park, Essex, IG2 7QL giving your telephone number.
All contributions will be acknowledged either by email or by telephone.
I look forward to hearing from you. - Philippa Stanton - Editor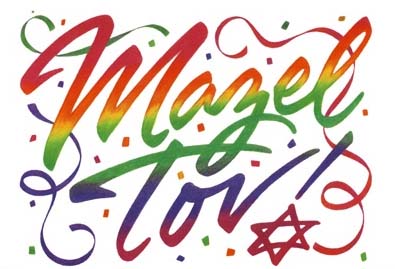 Annette & Manuel Feldman on their Diamond Wedding Anniversary.

Rev Gary & Gillian Newman on their Pearl Wedding Anniversary.

Marian & Stephen Arbiter on their Silver Wedding Anniversary.
Alan Becker, Alan Benson, Mitchell Brent,
Simon Devan,Pamela Elliot,Sylvia Fletcher,
Cyril Hyman, Martin Jacobs, Ben Lewis,
Leslie Martin, Sasha Tassie, Frances Wallace and Howard Walters on their respective birthdays.
Michael and Ingrid Lancod on the birth of their Grandson.
Condolences:-
Hymie (Hyman) Phillips.
Wife, Bernice, Son, Gary, Daughter, Michelle, Sister, Shirley,
Son-in-law, Bradley, Daughter-in-law, Marina, Grandchildren, Simone, Sarah, Alison, Alice and Jonathan, Great Grandchildren, Nathan and Chloe.
If you would like to mark a birthday or Simcha, or want to commemorate a Yahrzeit, this can be done by sponsoring Cranbrook News. In the forthcoming weeks, there are many dates that are available. The cost of sponsoring Cranbrook News is £15.
Sponsorship is available for the on-line version of Cranbrook News on the following dates: August 8th,15th & 22nd; September 26th, October 3rd, 10th, 17th, 24th & 31st.
To book any of these dates please call the synagogue office on: 020-8629 2780 or e-mail admin@cranbrooksynagogue.org.uk
We wish Long Life to everyone who is observing a Yahrzeit this week:
Barrie Abrahams, Robin Abrahams, Arnold Abrahams,
Raymond Benn,
Hilda Berkoff, Vivienne Berlin, Melanie Bernstein,
Nadia Bernstein,
Rosalind Burns,
Alan Burns, Jessie Cherkoff,
Maurice Conway,
Sandra Dollow, Harry Fenton,
Mark Finkletaub,
Hilary Finney,
Andrew Goldman, Robert Goldman, Jeanette Kaye,
Sylvia Kopkin,
Ida Lawrence, Ivor Lethbridge, Brenda Lopata,
Mildred Luton,
Norma Maisner,
Lawrence Michaels,
Charles Mitchell,
Philip Mitchell,
Rose Mitchell, Judith Monty,
Henry Moss,
Sandra Nerden,
Ivor Perl,
Stuart Pessok,
Joy Peterson,
Estelle Rosenbloom,
Sharon Rosenbloom,
Shirley Rosenthal,
Anthony Roth,
Rita Ruben,
Harvey Saunders,
Sidney Schlesinger,
Eleanor Senchal,
Leah Shamplin,
Rita Shaw,
Alan Shone,
Laura Shone,
Marilyn Shone, Helen Silton,
Yvonne Silverberg,
Carol Silverman,
Angela Simmons, Cynthia Simmons,
Alan Singer,
Daniel Solomons,
David Sopher,
Marie Sopher,
Vivien Vant,
Kevin Vyner and Norman Whyte.
Shul Office Opening Hours
As the Shul office is not open currently please call Estelle on 020 8629 2780 or Michelle on 020 8629 2783 as all the phones have all been redirected.
Rabbi Dansky is available out of hours. You can contact him directly on his mobile 07780 236697 or by calling the Shul office and selecting option 3.
If you no longer wish to receive community information from
Cranbrook United Synagogue, please unsubscribe here