Shabbat, 16th May 2020 / 22nd Iyar 5780
Behar-Bechukotai / 37th Day Omer / Pirkei-Avot: Chapter 5
Dear Member,
Please see below our weekly e-newsletter.
On the advice of the Chief Rabbi's Office, please note that all services at the Synagogue have been cancelled until further notice.
We hope that where possible you will keep to the Government's advice regarding self isolation and avoiding non-essential gatherings.
If you are in need of anything then please ring the Synagogue Office on: 0208 629 2780 and we will try to assist you.
This week's Cranbrook News is kindly sponsored by Adele Trainis and Suzanne Bloom in loving memory of their father Rueben (chic) Shekora z"l.
Shabbat Shalom,
Cranbrook US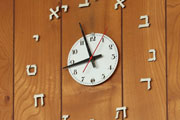 Shabbat Times - Behar-Bechukotai
Friday night - Candle Lighting 7.40pm
Latest time to light candles is at 8:32pm
Shabbat ends - 9.46pm
Next Friday night: Candle Lighting 7.40pm
The latest time for candle lighting next week (Bamidbar) is at 8.42 pm.
Clarification regarding the Shabbat times during the summer months
Ordinarily Shabbat begins 18 minutes before sunset. However, as we enter the long days of summer in our community we will be bringing Shabbat in at the earlier time of 7.40pm.
This will allow our members to have their Friday night meal at a more convenient hour.
For the benefit of our members who are unable to light candles with the rest of the community at 7.40pm, we will publish in the newsletter the latest time for candle lighting.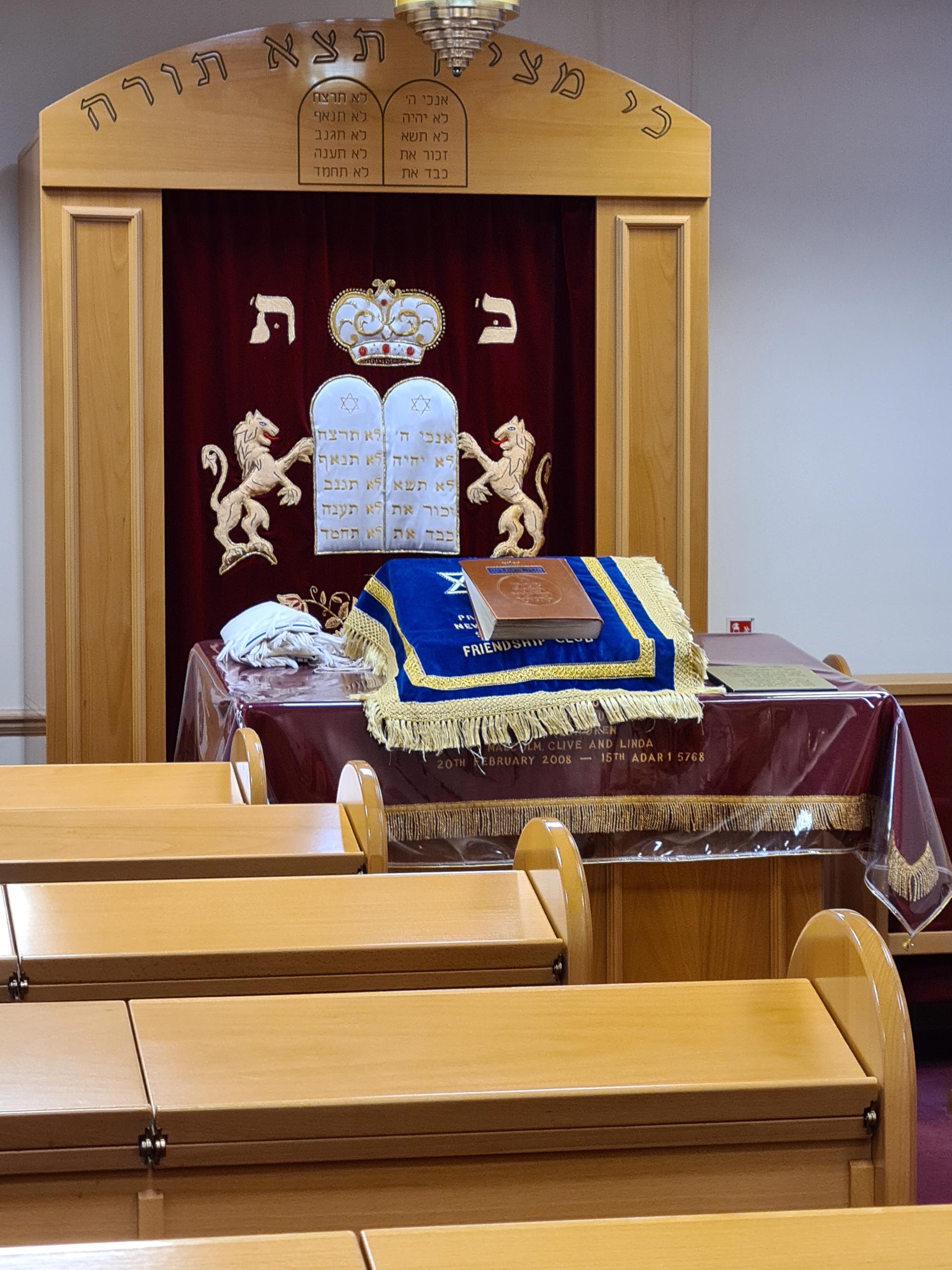 Good Shabbos to all
This week's Parasha deals with the blessings and curses which could occur for the Jewish people. If the Jewish people keep the Torah, they will be blessed with all sorts of physical blessings - with rain in its time, with peace in our borders, and finally with blessing of being upright - of being KOMMEMIUT. Rashi explains that this doesn't mean some sort of spiritual uprightness, but rather it is referring to having an upright back. We should all be blessed with an upright back. Being bent over is rather uncomfortable. In fact, it is interesting to note that one of the blessings that we say every single day is ZOKEF KEFUFIFIM. Yet this still seems like a strange blessing. Why were we given it?
Let's shelve that to one side for a moment, and look at the curses. A cursory reading of the curses would have us think that G-d is keen on punishment - He wants us to feel the pain of disappointing him. Nothing could be further from the truth. It is not that we are disappointing him, we are disappointing ourselves, because we are not taking the opportunity for growth. We are causing ourselves to be bent over.
The greatest gift that G-d can give us is the recognition of who we are. There is a verse in Deuteronomy which says: BANIM ATEM LASHEM - you are the children of G-d. Rabbi Meir in the Talmud says that we are ALWAYS G-d's children, whether we do the will of G-d or not. Nothing can sever that relationship. There is only one way, and that is if we forget who we are. The Hassidic Masters are fond of the verse MUSSAR BNI AL TISHCAH - my son, do not forget my chastisement. They read it as follows: The greatest MUSSAR -chastisement that is possible occurs when we recognise that we are G-d's children.
It is for this reason that G-d's greatest gift to us is KOMMEMIUT - the ability to stand tall and proud, because when standing tall shows that we are proud of our heritage, of where we come from, of the one who takes care of us. There is nothing more important than that. There is no blessing which cannot take us further. This is when we walk tall, when we realise that wherever you go," you never walk alone!"
Shabbat Shalom
Rabbi Steven, Siobhan, Maya and Talia Dansky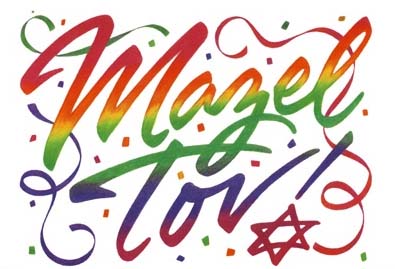 Howard Alter, Stephen Bloom, Richard Bronzite,
Harry Cohen, Zac Conway, Alan Langer.
Ella Levene. Alan Lipman,Morris Gillis,
Priscilla Gold, Donna Shaffer, Rita Shaw,
Angela Simmons, Jack Stepansky (100th),
and Maxine Wagner on their respective birthdays.
Shalom Magazine, Rosh Hashanah 5781 Edition (September 2020)
Bored?
Fed up with being stuck at home?
Looking for something to do?
Why not contribute to the Rosh Hashanah Edition of Shalom, your Shul Magazine? "Anyone can Write", so put pen to paper - or fingers to keyboard - and produce an interesting article, preferably with a Jewish content!
Please email articles by 10th July 2020 to stanton.philippa@gmail.com or, if you aren't on email, post your written work to Philippa Stanton, 39, St Peters Close, Newbury Park, Essex, IG2 7QL giving your telephone number.
All contributions will be acknowledged either by email or by telephone.
I look forward to hearing from you. - Philippa Stanton - Editor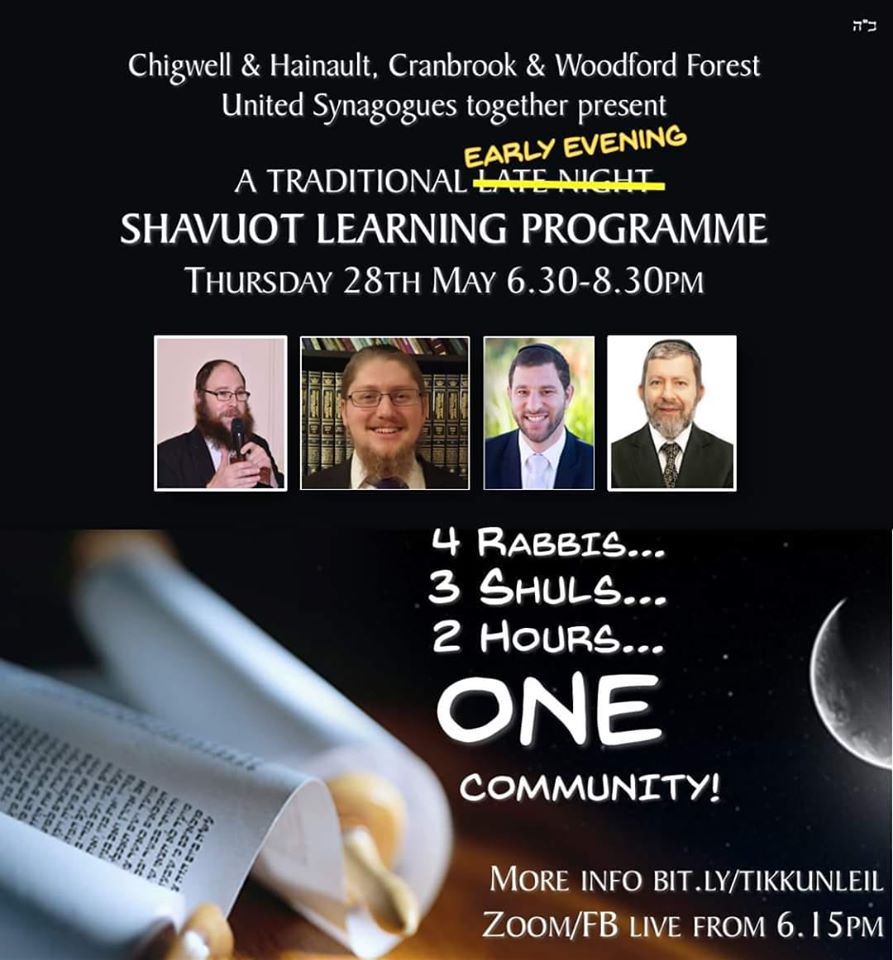 Befrienders needed
Prior to the pandemic, we were being asked by some of our older members if they could have someone visit them on a regular basis and become a befriender. This is more important than ever with members having to self isolate because of the coronavirus pandemic.
It is very important that we, as human beings, have contact with another person, whether to benefit their mental health, create a friendship or just having someone to talk to. Could you be this special person bringing some sunshine and positivity into the life of one of our older/vulnerable, valued and interesting member?
At the moment all that would be required is to make a regular phone call. However, once the pandemic is over it would be great if the befriender could visit instead of ringing but that decision would be made by the befriender and the person being called.
Please consider becoming a much needed befriender during such a difficult time. Lorraine can be contacted on: lsilverwelfare@cranbrooksynagogue.org.uk or call the office 020 8629 2780.
If you would like to mark a birthday or Simcha, or want to commemorate a Yahrzeit, this can be done by sponsoring Cranbrook News. In the forthcoming weeks, there are many dates that are available. The cost of sponsoring Cranbrook News is £15.
Sponsorship is available for the on-line version of Cranbrook News on the following dates, May 30th; June 6th, 20th and 27th; July 4th and 25th.
To book any of these dates please call the synagogue office on: 020-8629 2780 or e-mail admin@cranbrooksynagogue.org.uk
Please click here for the application form for the 5781/2021 calendar.
Forms need to be sent into the office with payment or scanned and e-mailed to the office.
Please call the office on 020 8629 2783 to make payment for the Calendar by debit/credit card or send a cheque to the office.
No cash payments can be received at this time.
PLEASE NOTE THE CLOSING DATE FOR ALL ENTRIES IS 31st MAY 2020
We wish Long Life to everyone who is observing a Yahrzeit this week:
Evelyn Bairfelt, Bernice Bass, Carol Berliner, Henry Berman, Suzanne Bloom,
Jessie Cherkoff, Susan Crammer, Shirley Davis-Merrian, Simon Devan,
Marion Dobin, Robert Eisner, Sylvia Fletcher, Saul Freedman,
Raymond Glazer,
Alfred Godfrey, Elka Golding, Alan Golstein, Miriam Granby,
Alan Green,
Carole Harris, Lester Harris, Maurice Hart, Philip Helman,
Geraldine Jackson,
Dorothea Jacobs, Harry Karker, Lionel Kranat,
Susan Lasky, Sheila Leaderman,
Leslie Linder, Estelle Luton, Sandra Mack, Cyril Marks, Anne Marsh, Kim Mcnally,
Perry Melnick, Gilda Melnick, Shirley Palmer, Betty Pam, Emanuel Robinson,
Gerda Rosenberg, Shirley Rosenthal, Irving Rozansky, Barbara Shamplina,
Marian Shelton, Ruth Sherman, Aubrey Siteman, Haim Sobel, Daniel Solomons,
Helen Syrett, Paul Tobe, Adele Trainis, Pearl Wallman and Annette Waxman.
Shul Office Opening Hours
As the Shul office is not open currently please call Estelle on 020 8629 2780 or Michelle on 020 8629 2783 as all the phones have all been redirected.
Rabbi Dansky is available out of hours. You can contact him directly on his mobile 07780 236697 or by calling the Shul office and selecting option 3.
If you no longer wish to receive community information from
Cranbrook United Synagogue, please unsubscribe here