Shabbat, 25th July 2020 / 4th Av 5780
Devarim / Pirkei-Avot: Chapter 2
Shabbat Chazon
Dear Member,
Please see below our weekly e-newsletter.
From Monday, 27th July, Weekday Shacharit services will take place Monday – Friday at 8.00am, Sunday at 8.30am and Weekday Mincha/Ma'ariv at 7.30pm, these will also continue on Zoom
People attending the weekday services should not be arriving more than 20 minutes before the start of the service.
The first Shabbat services will be on 1st August Parashat Va'etchanan. Booking is now closed.
On Friday, 7th August with Mincha/Kabbalat Shabbat at 7.30pm, and then on Shabbat, 8th August, Shacharit at 10:00am, with Mincha at 8:30pm, Ma'ariv 9:31pm. Bookings will close on Wednesday, 29th July.
In the following weeks please see the website for future times of services.
We appreciate that due to the lockdown those of you who have had a Yarzheit and especially those who have suffered a bereavement have not had the opportunity of saying Kaddish.
For both weekday & both Shabbat services; members with internet access should be booking in online via the United Synagogue Website using the following link: https://myus.theus.org.uk/events. select Cranbrook United Synagogue and tick Prayer Services.
If you are not able to book online then please contact the Shul office on
020 8629 2780 to book in for the services you wish to attend.
This week's Cranbrook News is in loving memory of
Terry Lichkin, husband to Karen, father to Michelle and Rachel, on what would have been his birthday.
Shabbat Shalom,
Cranbrook US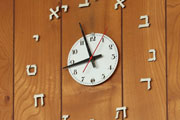 Shabbat Times - Devarim
Friday night - Candle Lighting at 7.40pm
Latest time to light candles is at 8.47pm
Shabbat ends - 9.58pm
Next Shabbat 31st July Mincha followed by Kabbalat Shabbat in Shul at 7.30pm,

The latest time for candle lighting (Va'etchanan) is at 8.36pm.
Clarification regarding the Shabbat times during the summer months
Ordinarily Shabbat begins 18 minutes before sunset. However, as we enter the long days of summer in our community we will be bringing Shabbat in at the earlier time of 7.40pm.
This will allow our members to have their Friday night meal at a more convenient hour.
For the benefit of our members who are unable to light candles with the rest of the community at 7.40pm, we will publish in the newsletter the latest time for candle lighting.
Covid-19 – Entrance & Exit to the Synagogue on Shabbat
There will be a one way system to enter and exit the Synagogue in order to comply with the Government and US Guidelines on Covid-19.
Ladies will enter through the side door of the Synagogue (by the disabled ramp) and proceed upstairs if they are able to do so. There are 6 seats allocated for any Lady who is unable to go upstairs. In this case proceed to the entry of the downstairs seating. The two upstairs entrances will be open for entry. To exit from upstairs please use the back staircase and proceed down to the front forecourt. Please maintain the 2-metre social distancing rule at all times and proceed slowly.
The men will enter through the front doors and go straight into the Synagogue. Please adhere to the one-way signs and only use the marked seats to sit down. The exit will be through the back fire doors on the left and right of the Ark.
The cloakrooms are out of use.
Only 1 person at a time may use the toilets. Please check the free/occupied signs on the door of the toilets. Please use the antibacterial toilet wipes after use and place them in the bins provided. Do not flush them down the toilet. Please wash your hands thoroughly and use the sanitizer provided.
Please note that we cannot guarantee that the Synagogue is a Covid-19 free area and we would ask all members to observe the social distancing rules and advise if they have attended a service but are now self-isolating.
Please remember the Guidelines are there for your protection and safety.
News and Views
On Wednesday, we recited Hallel, and brought in the month of Av. This is a very sad time, because on the 9th of Av, the first and second Temples which were in Jerusalem were destroyed so many thousands of years ago.
This sadness has been enforced by the Rabbis to this very day. According to Jewish law, one should not be involved in court cases during this month, because our luck is down during this month. We are to show signs of mourning, by not having haircuts, or engaging in joyous occasions like marriages until after the 9th of Av. We are not allowed to buy new clothes during these days, or go to public areas to hear music.Some of you might be glad to know that Jewish custom states that people should refrain from work during the 9 days which lead to the 9th of Av. Many of these customs are very similar to the laws which are bound upon an individual in mourning.
While we carry the outer trappings of sadness and mourning, actually feeling sad is often a very different thing. Feeling sad about something that you had and lost is something that we can all experience. We all know and can relate to the sadness of losing a loved one. But how does one feel sadness for something that we have never experienced?
The kabbalists explain a very deep idea. The Temple that was in Jerusalem was not primarily a construction of bricks and stone. Rather it is a spiritual building which exists in heaven, and that building is something that we build with our desire and devotion to connect to G-d, to holiness. It is that desire, that passion which built the temple. The external walls of that Temple, the holy vessels and the service to G-d which was brought on it was just an external expression of something very private and internal going on between the children of Israel and their G-d.
However, when that desire for godliness stopped, the edifice of the spiritual Temple in heaven began to fade. Enemies could now walk into the Holy of Holies in the heavenly plane, because we, by not thinking in the right way about the Temple, brought them into our very walls. Our lack of desire for connection, and not the Romans or the Babylonians, destroyed our Temple. While the Romans may have torn the bricks out of the Temple, it was the Jews who enabled that destruction
This is why we mourn during Av, to commemorate the sadness of a people who are disconnected from our father in heaven. It is also a huge opportunity, because if we realise what we have lost, it is possible to rebuild the temple, by re-igniting that desire and connection for closeness with G-d.
Shabbat Shalom from Rabbi Steven, Siobhan, Talia and Maya.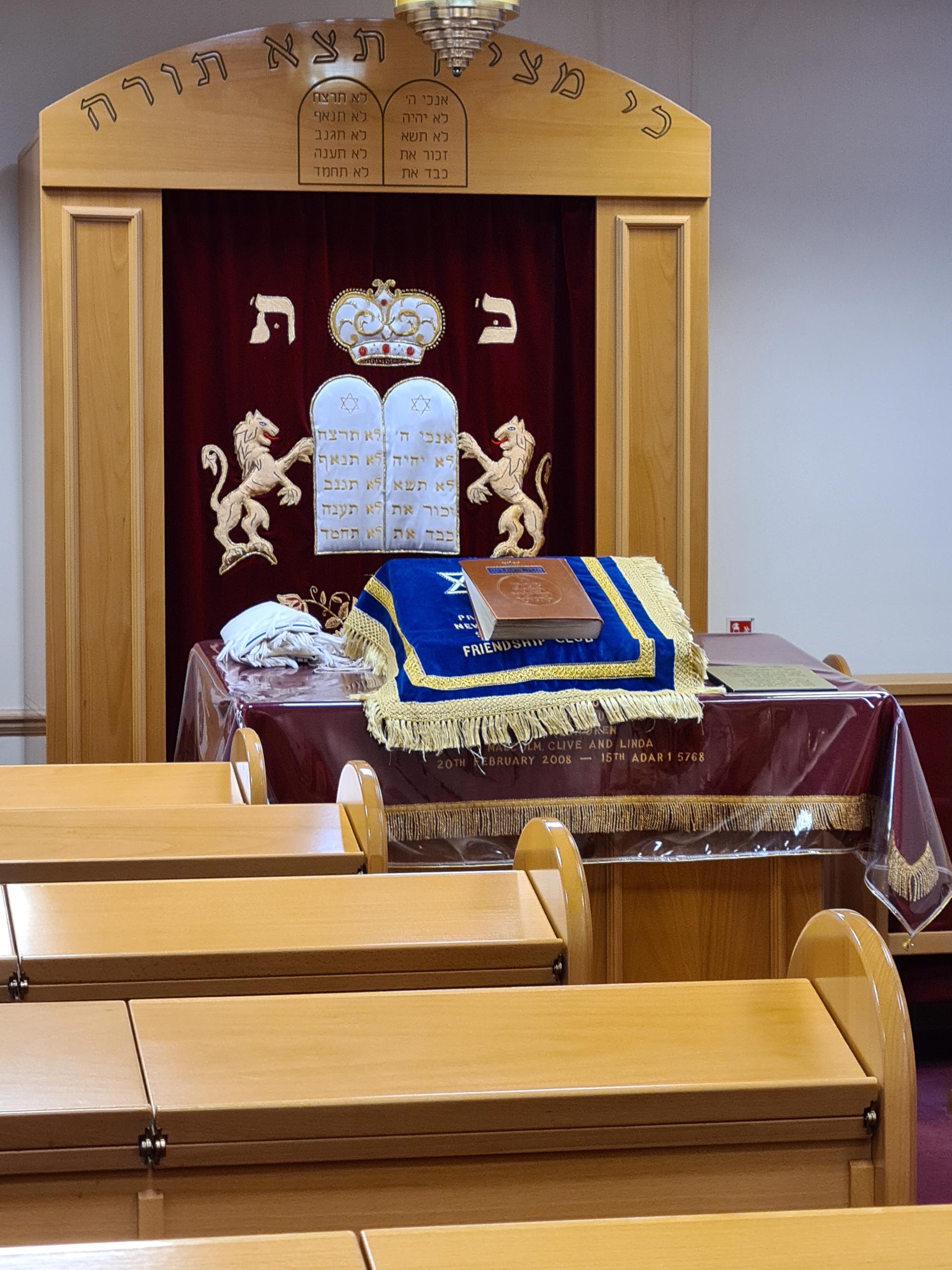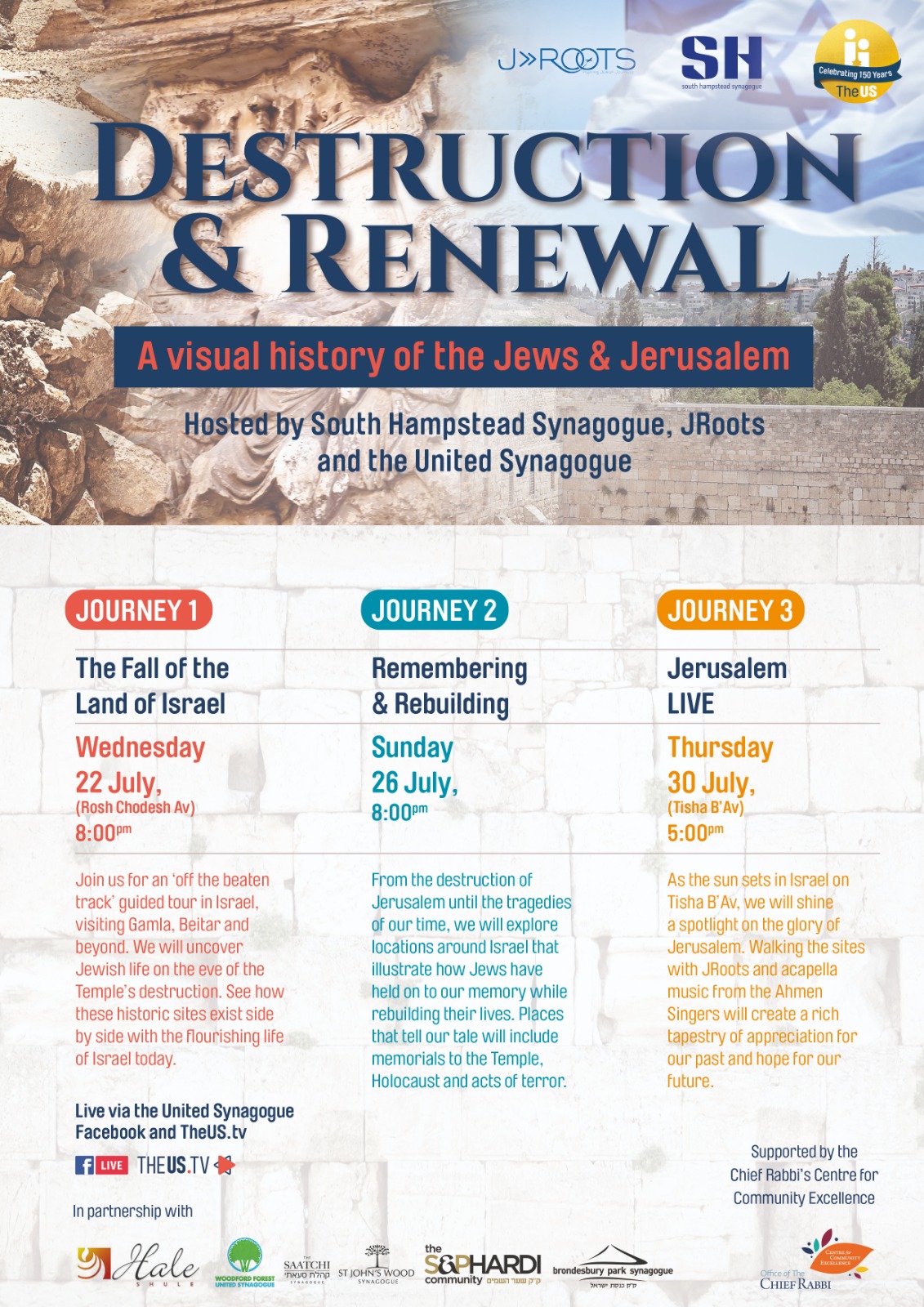 Rosh Hashanah 5781 - Shalom Magazine
Many thanks to everyone who has submitted articles for the Rosh Hashanah 5781 Shalom Magazine.
We still have some space available and would be delighted to receive more contributions from our members.
Please email your articles to stanton.philippa@gmail.com. I look forward to hearing from you.
Philippa Stanton - Editor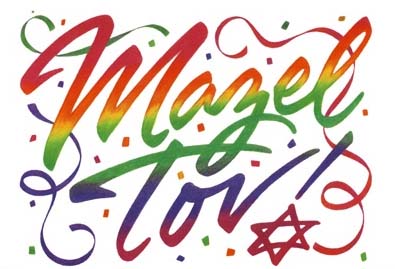 Raie & Mitchell Brent on their Wedding Anniversary.
Monty Goldstein, Anne Green, Rosalyn Herman,
Shirley Herst, Sidney Lever, Jade Mitchell,
Paul Orgel, Barry Shenker and Kenneth Wayne on their respective birthdays.
If you would like to mark a birthday or Simcha, or want to commemorate a Yahrzeit, this can be done by sponsoring Cranbrook News. In the forthcoming weeks, there are many dates that are available. The cost of sponsoring Cranbrook News is £15.
Sponsorship is available for the on-line version of Cranbrook News on the following dates:
August 8th,15th and 22nd; September 26th,
October 3rd, 10th, 17th, 24th and 31st.
To book any of these dates please call the synagogue office on: 020-8629 2780 or e-mail admin@cranbrooksynagogue.org.uk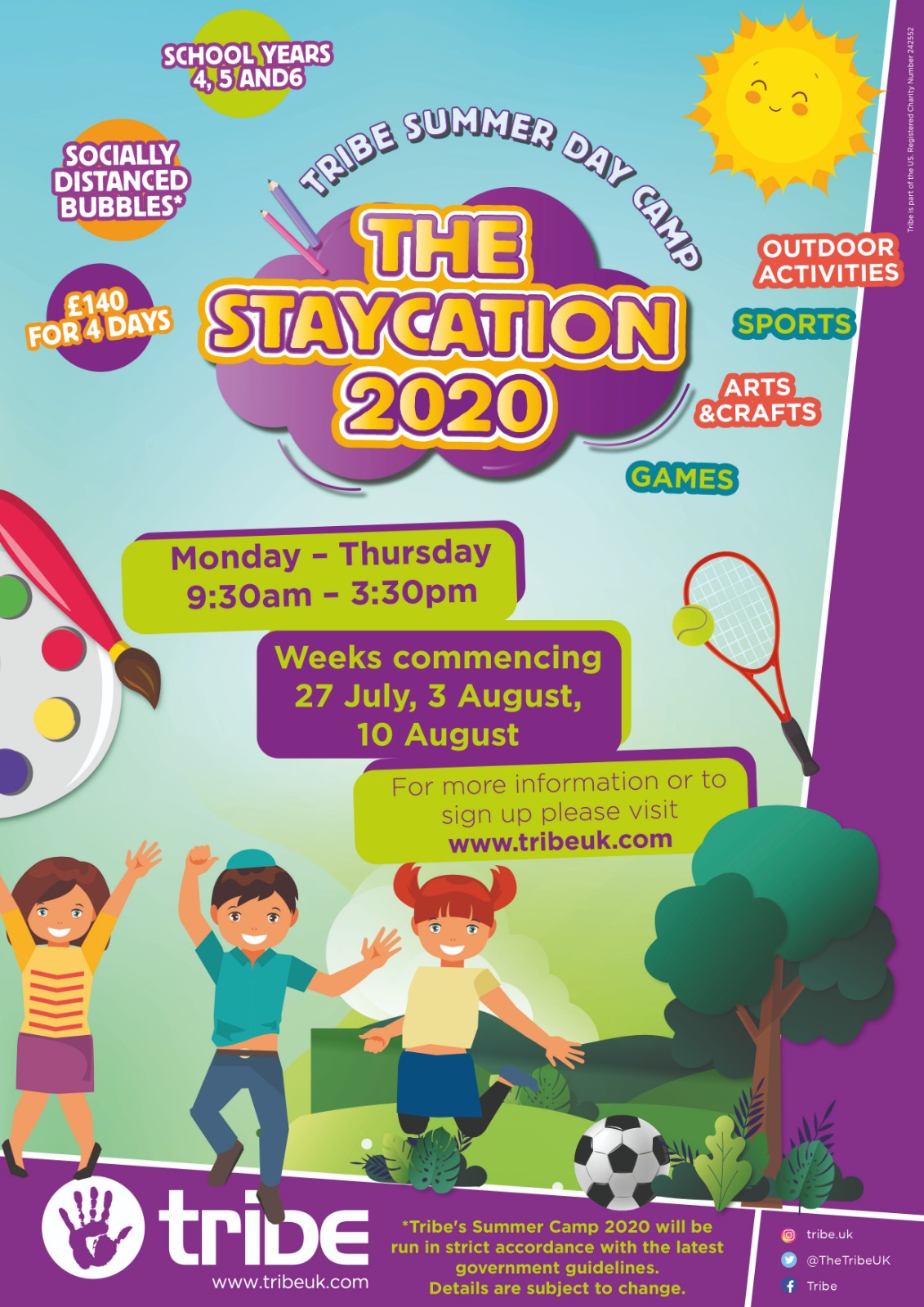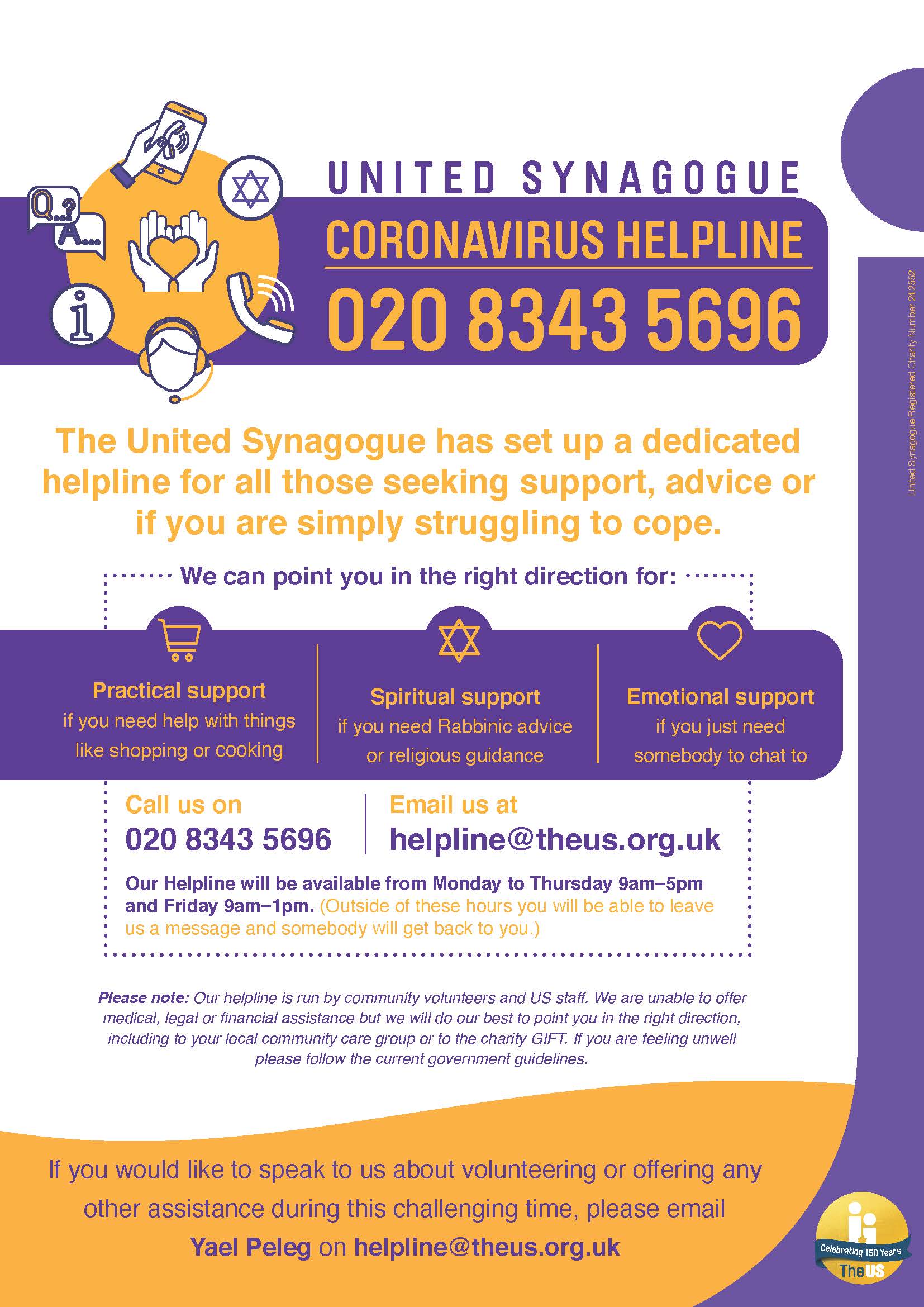 We wish Long Life to everyone who is observing a Yahrzeit this week:
Barrie Abrahams, Robin Abrahams, Elizabeth Benjamin, Sheila Benson, Ralph Berkley, Kenneth Black, Francine Black, Lilian Black, Mercia Bloom,
Tina Braterman, Allan Brett, Lorraine Brett, Estelle Brill, Michael Callaghan, Yael Callaghan, Bessie Coverman, Kitty Davis, June Decker,
Paul Dobin, Irving Freed, Julian Gandz, Patricia Gedalla, Melvyn Goodman, Anne Green, Ivor Greer, Rita Grossman, David Hoffman, Sharon Kaufman, Hilary Krisman, Eva Kushin, Rita Lebetkin, Andrea Lester, Anthony Levy,
Barney Lipman, Solomon Macatonia, Anne Marsh, Sheila Mason,
Neville Peters, Brian Pollins, David Rein, Stanley Rogoff, Irene Rosenberg,
Monty Shoben, Marilyn Shone, Shimon Shoshan, Edna Shutz, Basil Silver, Estelle Silver, Karen Stern, Maureen Summers, Helen Tranis,
Stuart Trayman, Raymond Waxman, David Winton, Jonathan Winton and Josette Wolffe.

The 200 Club
The 200 Club aims to raise funds for building and maintaining the Shul, but has extended its function to help with various events that need organising.

For £5 a month (for at least twelve months) you are entered into a monthly draw for one prize of £250, and a second prize of £100. There is no limit to the number of times you can win.
To join please fill out the application form by clicking here.
200 Club Winners
JUNE 2020: Eli Shear & Freda Cowan
MAY 2020: Peter Spill & Howard Johnstone
APRIL 2020: Ivor Barwin & Dean Jayson
MARCH 2020: Barry Gelkoff & Albert George
Shul Office Opening Hours
As the Shul office is not open currently please call Estelle on 020 8629 2780 or Michelle on 020 8629 2783 as all the phones have all been redirected.
Rabbi Dansky is available out of hours. You can contact him directly on his mobile 07780 236697 or by calling the Shul office and selecting option 3.
If you no longer wish to receive community information from
Cranbrook United Synagogue, please unsubscribe here