9th January 2021 / 25th Tevet 5781
Shemot / Mevarachim HaChodesh
Dear Member,
Please see below for our weekly e-newsletter.
The Shul is now closed for all services and all other events until further notice.
The Shul office will remain open for phone calls only. Please do not visit the Shul office for any reason. If you are due to make a payment, this can be done by debit/credit card by ringing Michelle on 020 8629 2783 or by cheque through the post.
If you know of anyone that needs our help please contact the Shul office.
This week's Cranbrook News is kindly sponsored by Alan Lester in loving memory of his father Nat Lester z"l.

Details of our Zoom services are detailed below.
Shabbat Shalom
Cranbrook US
News and Views

This week's Parasha begins the book of Exodus, with the enslavement of the B'nei Yisrael and their ultimate redemption, after many miracles that occurred, which culminates in the splitting of the Reed Sea and the giving of the Torah.
The mystics note that it was only once Joseph and his brothers died that the rot began to set in, and the B'nei Yisrael began to be enslaved by the Egyptians. The reason for this he explains is that once Joseph, who was the second in command of Egypt passed away, the Egyptians no longer saw the Jews as having the same exalted status that they had in the past. Their sense of the B'nei Yisrael not being perceived in such a noble way made them feel capable of enslaving them. If this is so, the Jews were the source of their own downfall. They thought of themselves as weak, and therefore they were perceived as being weak.
Rabbi Chayyim Shmuelevitz, one of the great thinkers of the 20th century of blessed memory, makes an incisive point about group dynamics. People do not enslave others when they perceive them as being noble, no matter who those people may be. The second is that while nobility is perceived from an external perspective, its source comes from within. For example, the Queen of England is not great simply because she wears a crown. She has great dignity and poise, and this stems from her own inner sense of nobility. She is exalted because of the way that she perceives herself.
Joseph's nobility came not from his external trapping as a viceroy, but understanding that wherever he went, he was never alone. The Almighty was with him in the pit in which he was thrown, he was with him in Potiphar's house, even in prison he rises, because his natural nobility stems from his awareness that Hashem is with him at all times. His brothers and he shared this nobility, and with their demise, this nobility is forgotten. It is when his family and children forgot that, they lost their nobility, and became enslaved by their Egyptian oppressors.
It is this nobility that has exemplified the greatest of our leaders - Moses who is explicitly told "I will be with you", Joshua, the prophets, our sages and teachers all the way to Moses Montefiore, and Rabbi Doctor Sacks of blessed memory and Chief Rabbi Mirvis. It is their connection to the Almighty, their awareness of Him at all times that grants them nobility.
May we all have the merit to find that same nobility in ourselves - to be able to see and find G-d in everything that we do. This will elevate us all to royalty itself, knowing that the Almighty our father is there at all times.
Wishing you all well. May G-d bless you all.
Rabbi Steven, Siobhan, Maya, and Talia.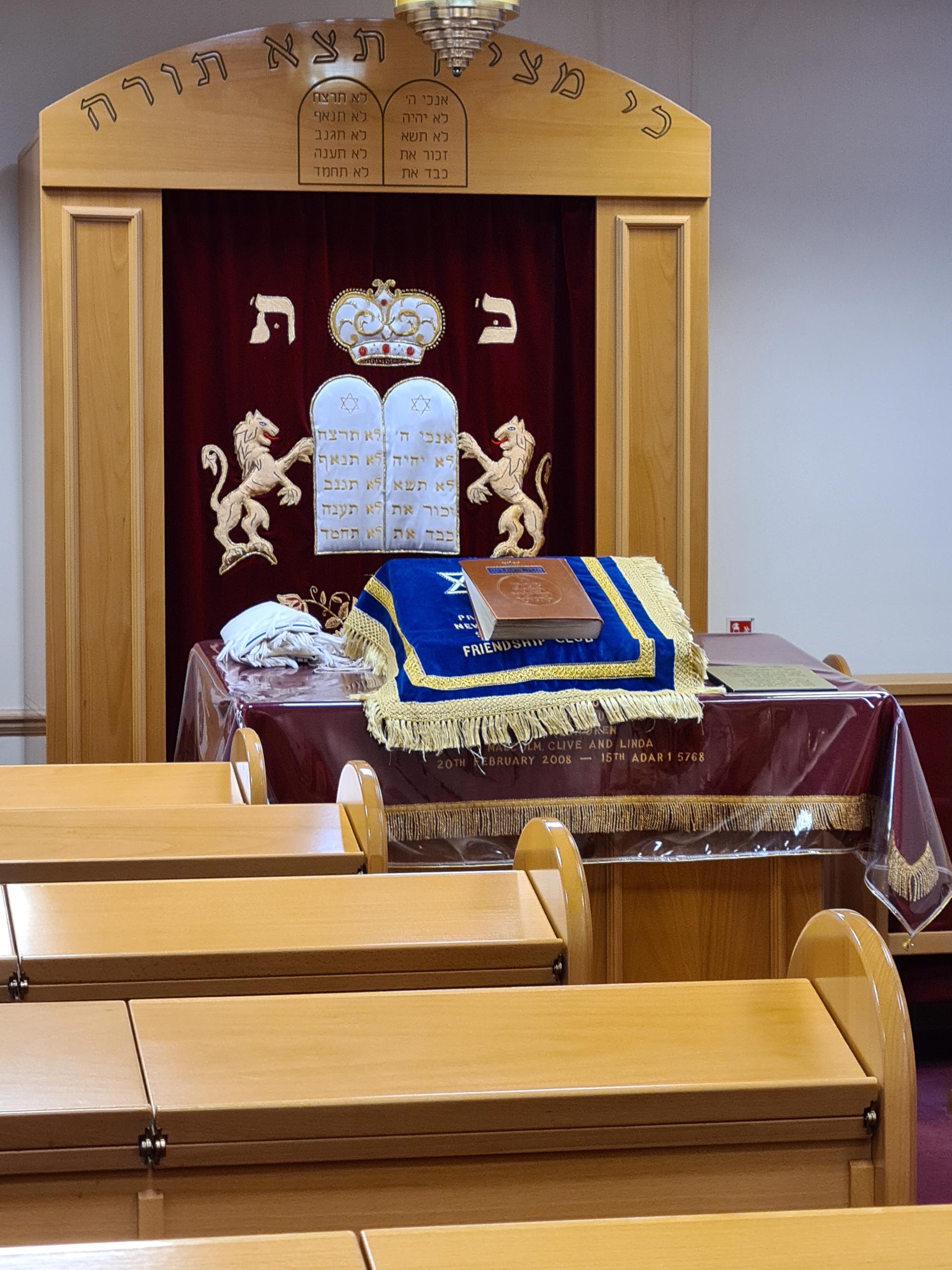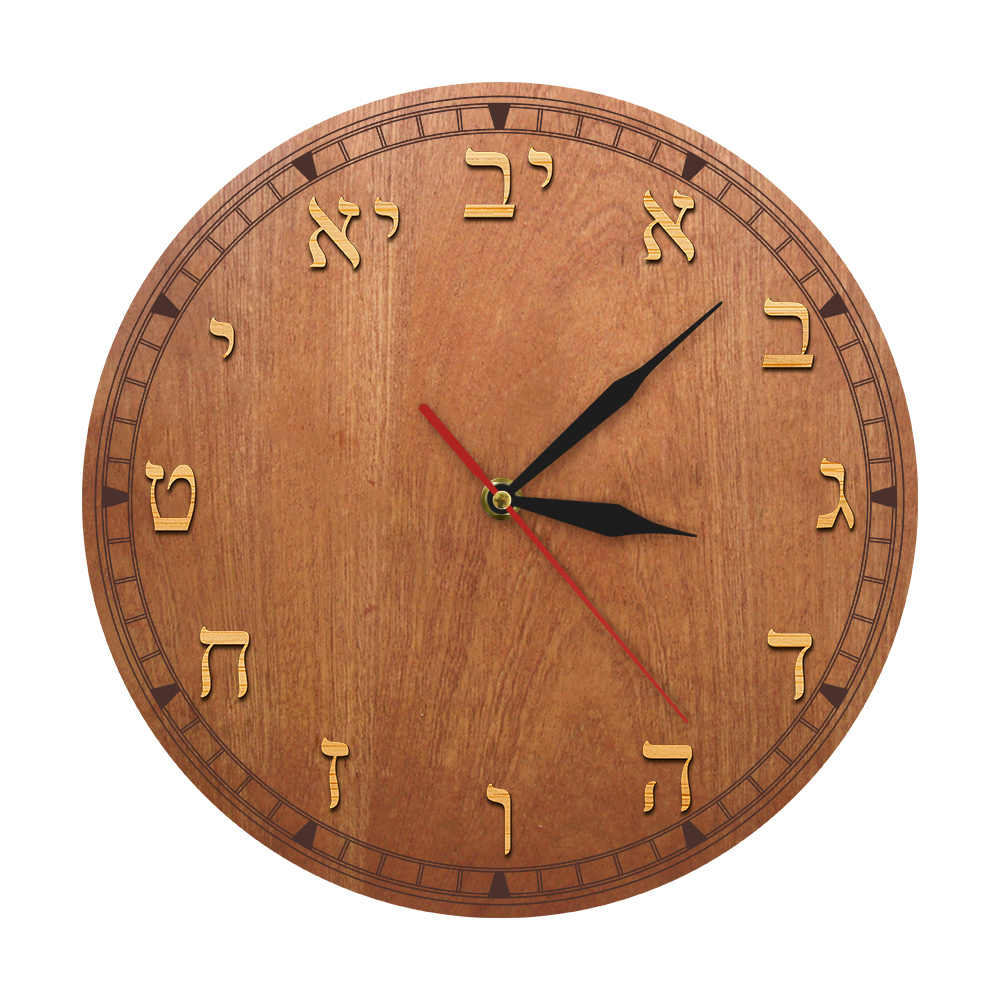 Times - Shemot
Kabbalat Shabbat on Zoom at 3.15pm
Candle Lighting before 3.55pm
Shabbat ends at 5.05pm
Shabbat C

andle lighting and Shabbat Begins next week (Va'era) at 4.05pm.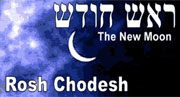 Rosh Chodesh Shevat is next Thursday, 14th January (B'Yom Chamishi) and today we bless the new month. The Molad (the time of the first sighting of the moon in Jerusalem) is on Wednesday, 13th January at 5:35pm and 3 chalakim. Shacharit will be on Zoom at 8am on Thursday morning.
Help Needed

There are occasions that we need men to help make a minyan at a levoya, this is a great mitzvah. We appreciate that during this difficult time men do not want to go out, perhaps some of our younger members would like to help out.

If you are interested please give Harold a call on 07434 580885.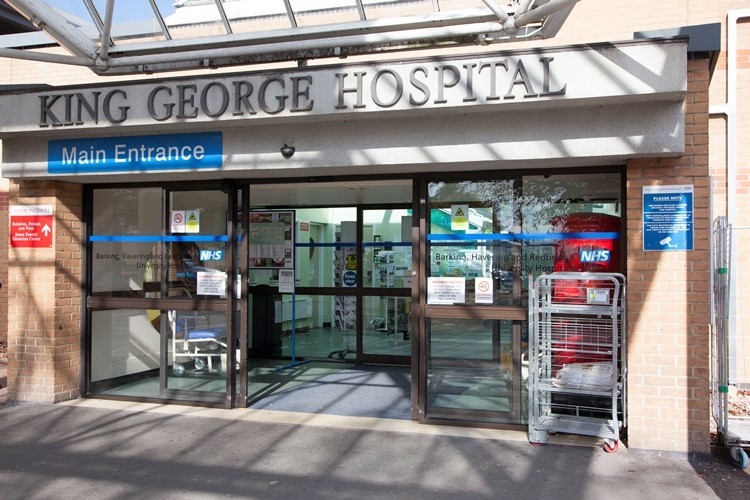 If members go into hospital to Queens, King George or Whipps Cross or any other hospital could they please inform the Shul office so that we can keep up to date as to how they are.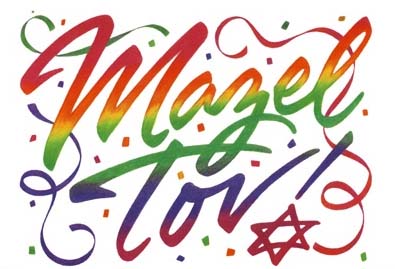 Marsha Bloom, Betty Bush, Kathleen Franks,
Pamela Harris, Michelle Levy, Jean Lowi,
Jacqueline Scott, Sylvia Stoller
on their respective birthdays.
Andrew and Yasmin Alexander - birth of baby boy

Simon and Lisa Alexander - birth of grandson

Barbara Mervish - birth of great grandson
Sponsorship
If you would like to mark a birthday or Simcha, or want to commemorate a Yahrzeit, this can be done by sponsoring Cranbrook News. In the forthcoming weeks, there are many dates that are available. The cost of sponsoring Cranbrook News is £15.
Sponsorship is available for the on-line version of Cranbrook News on the following dates: January 23rd & 30th; February 20th & 27th; March 6th, 13th, 20th & 27th.
To book any of these dates please call the synagogue office on: 020-8629 2780 or e-mail admin@cranbrooksynagogue.org.uk
E-Mails
Over the past few week's a few members will have noticed that they are no longer receiving e-mails from us. This is something that is out of our control.

If you have an alternate e-mail address to the one that you used receive e-mails on please let us have it and we will add you back into the system.
Condolences to:

Alan Silverstein on the loss of his mother, Reeva Silverstein.
Stephen and David Marsh on the loss of their mother, Anne Marsh.
Martin Scholar, Rochelle Robshaw and Zoe Scholar on the loss of their mother, Evelyn Scholar.

Harold Gillow on the loss of his sister, Evelyn Scholar.
Maureen Rappaport and family on the loss of her brother, Martin Cooper.
We wish Long Life to everyone who is observing a Yahrzeit this week:
Melody Alicoon, Martin Altman, Helen Benson, Cyril Berkeley, Carol Berliner,
Allan Brett, Barry Brett, Jacqueline Burns, Barbara Burns, Wendy Coleman, Jacqualyn Conner, Michael Darwin, Sandra Fagelson, Manuel Feldman,
Ian Fenton, Corinne Fishman, Sylvia Fletcher, Raymond Flitman,
Lydia Freedman, Janice Glazer, Jillian Gold, Monty Goldstein,
Stephen Goldstein, Mitchell Gordon, John Gordon, Gerald Grant,
Pamela Grant, Ernest Green, Sandra Harris, Maureen Hart,
Rosalyn Herman, Edith Huberman, Pauline Jelen, Peter Kay,
Lillian Kirsch, Irene Klein, Gloria Kovler, Allan Krist, Leonard Krist,
Sadie Langsman, Evelyne Levene, Sadie Levy, Adele Lewis,
Denise Mallach, Joy Mallach, Wendy Mallach, Leonard Martin,
Michael Martin, Martin Mercer, Yaffa Nathan, Sandra Nerden,
Gillian Newman, Adele Pearl, Brian Pollins, Philip Powell,
Francklyn Rabin, Martin Rankoff, Daniel Rose, Paul Rosen,
Andrea Rosenberg, Harold Rosenberg, Laurence Rosenberg, Diane Roth,
Rita Ruben,
Richard Rubin, Linda Segal, Leonard Shear, Susan Sidloff,
Lorraine Silver, Anita Sluys, Estelle Smiler, Stuart Stirling, Simone Tennant,
Cyril Vancliff and Marian Woolf.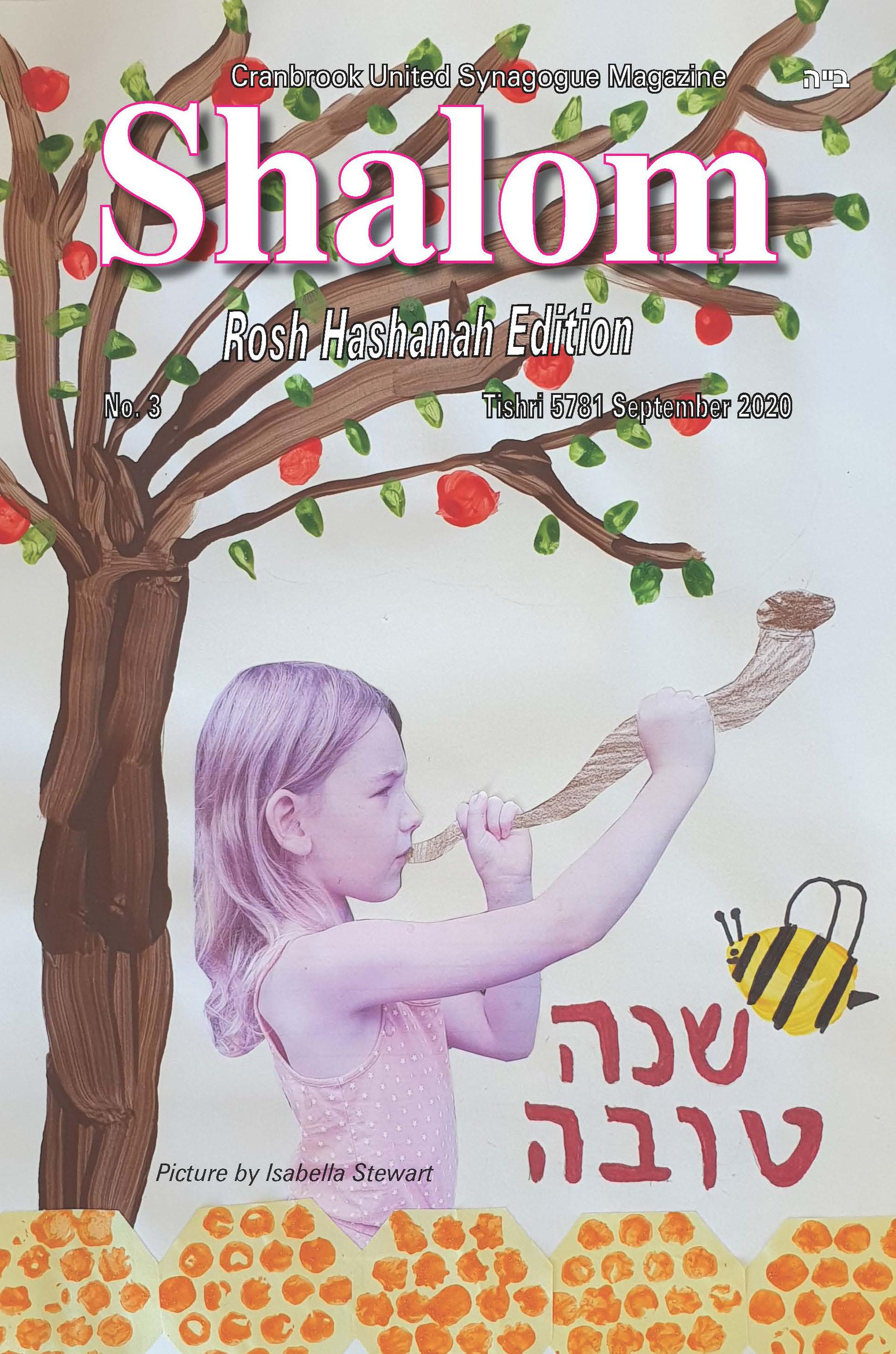 Pesach 5781 - Shalom Magazine
Many thanks to everyone who submitted articles for the Rosh Hashanah Edition of the Shalom Magazine. We have had some excellent feedback from our readers. The next edition of the Shalom Magazine will be the Pesach 5781 Edition.
If you have any interesting or amusing articles with a Jewish content that you would like us to include, please email them as soon as possible to Philippa Stanton at stanton.philippa@gmail.com.
All articles, pictures and stories must be received by 1st February 2021 - however, I have already started collecting new articles, so please email me as soon as you can!

I look forward to hearing from you.
Philippa Stanton - Editor
Get your Company's name in print!
Not only do we need articles for the shul magazine, but we also need advertisements too. Adverts can be full size in colour, half page or quarter page.
Get your company's name seen by all our members, nearly 2000 of them. Contact the shul office on 020 8629 2780 for more details.

The 200 Club
The 200 Club aims to raise funds for building and maintaining the Shul, but has extended its function to help with various events that need organising.

For £5 a month (for at least twelve months) you are entered into a monthly draw for one prize of £250, and a second prize of £100. There is no limit to the number of times you can win.
To join please fill out the application form by clicking here.
Congratulations to our latest winners.
November
1st prize £250 Yaffa Nathan
2nd price £100 Anne Jayson
December
1st prize £250 Martin Bloomberg
2nd price £100 Ivor Martin
Shul Office Opening Hours
As the Shul office is not open currently please call Estelle on 020 8629 2780 or Michelle on 020 8629 2783.
Rabbi Dansky is available out of hours. You can contact him directly on his mobile 07780 236697 or by calling the Shul office and selecting option 3.
Reverend Newman is available out of hours. You can contact him directly on his mobile 07882 054321 or by calling the Shul office and selecting option 4.
If you no longer wish to receive community information from
Cranbrook United Synagogue, please unsubscribe here