12th June 2021 / 2nd Tammuz 5781 / Korach
Pirkei Avot Chapter 4
Dear Member,
Please see below for our weekly e-newsletter.
Booking is now open for Kabbalat Shabbat on Friday, 18th June at 7.15pm and for Shabbat on 19th June at 10am.
Bookings will close at 6pm on Wednesday, 16th June.
Please make note of the changes from Monday, 14th June.
We are open for Shacharit services, On Monday and Thursday and on Rosh Chodesh at 7.05am. Tuesday, Wednesday and Friday at 7.15am. Sunday and Bank Holidays at 8.15am, booking is now open.
We are open for Mincha and Ma'ariv services on Monday to Thursday at 7.30pm.
To book your place please e-mail or call Robin on 07956 617669.
Bookings will close at 6pm on Thursday, 17th June.
The Shul office will remain open for phone calls only. Please do not visit the Shul office for any reason. If you are due to make a payment, this can be done by debit/credit card by ringing Michelle on 020 8629 2783 or by cheque through the post.
If you know of anyone that needs our help please contact the Shul office.
This week's Cranbrook News is kindly sponsored by
Sandra and Mervyn Cohen on the occasion of their
Golden Wedding Anniversary.
Shabbat Shalom
Cranbrook US
The Torah says….What??
The ground swallowed up Korach and his followers
If you look in this week's Torah portion, it clearly states that Korach and his followers were swallowed up by the ground. The Verse states: But if the LORD brings about something unheard-of, so that the ground opens its mouth and swallows them up with all that belongs to them, and they go down alive into Sheol, you shall know that these men have spurned the LORD" (Numbers 16:3)
Ibn Ezra states that this doesn't literally mean that the earth had a mouth. What it means is that the earth will swallow them up, like a mouth swallows food. It is therefore referring to an earthquake which swallowed up Korach and his companions. However, Nachmanides disagrees with the Ibn Ezra. He is of the opinion that this was different to a regular earthquake, because after the ground swallowed Korach, it closed its "mouth" afterwards, as if the earth had never been torn apart. It is for this reason that the miracle was "unheard of" (see the verse above).
It would appear that, according to Nachmanides the purpose of Korach and his followers, who challenged Moses' authority being swallowed up, was to create a world in which their effects were so against the purpose of creation that they were "uncreated" and that there would be no reminder at all of their existence. Perhaps this shows that when people argue even though they know that they are wrong, that not only their argument becomes obsolete, but they become obsolete as well, so obsolete that there is not even a memory of them ever having existed in this world. This idea is strengthened by the idea that not only Korach and his followers, but also all their possessions disappeared - there was not one memory of their existence in this world.
The Talmud in Sanhedrin 110A provides a different interpretation about the opening - it understands it to mean to open an opening to Gehinnom (the equivalent of Hell). Our sages explain that Hell is not a place of fire and physical torture. Rather it is a place where people can see their negative actions and feel regret for them. Korach and his followers must have truly believed that by challenging Moses for the leadership was the moral thing to do. When they, and everything that they had been swallowed up, they realised that not only was it incorrect, but their argument was so petty that there was going to be no memory of them ever being in this world. There can be no worse punishment than this. This should definitely make us think carefully before creating an argument/"broiges" with anyone!
I wish you all a good Shabbos
Rabbi Steven, Siobhan, Maya and Talia Dansky.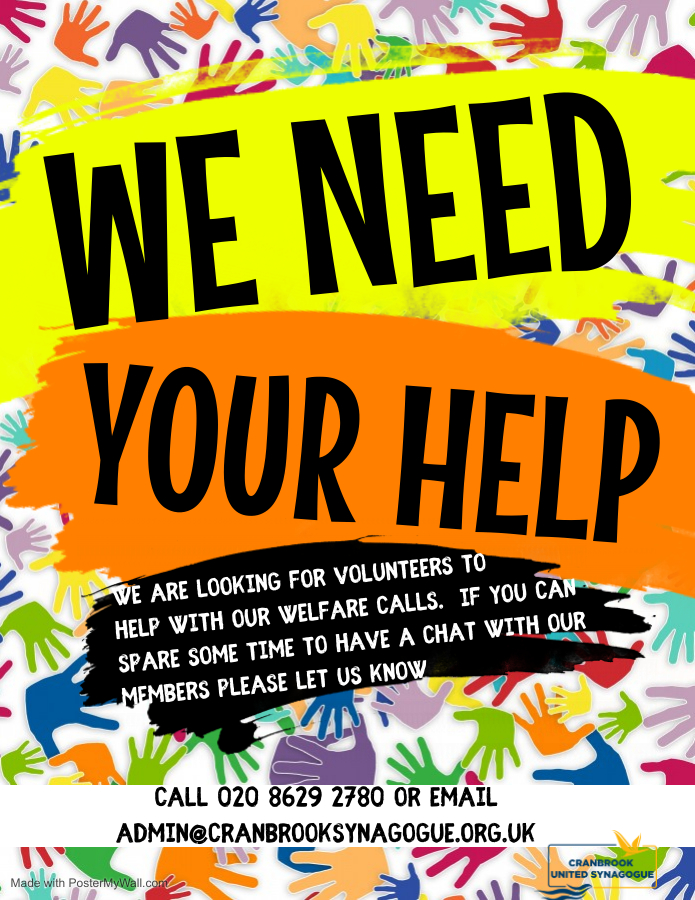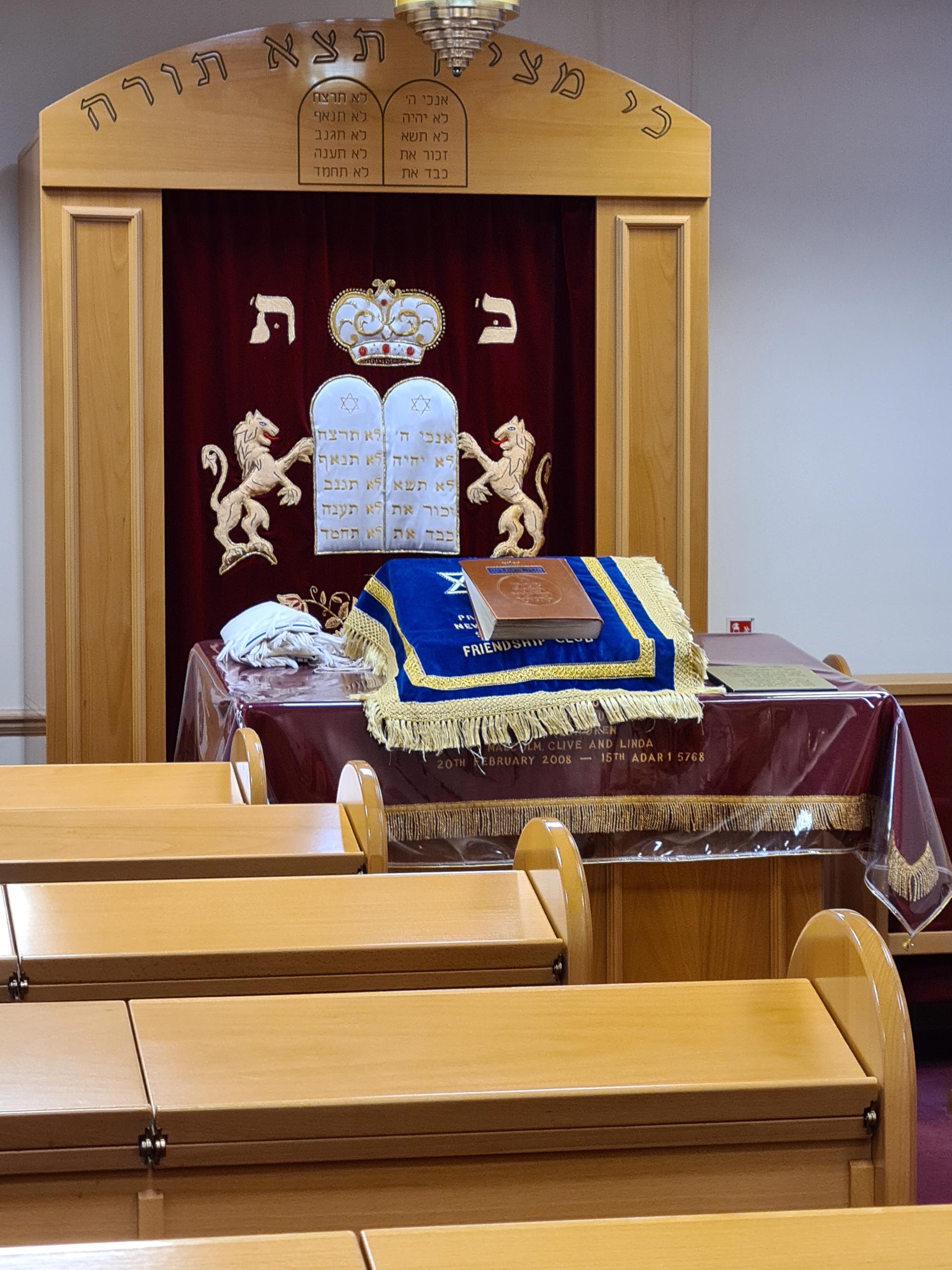 Shul & Zoom Service Details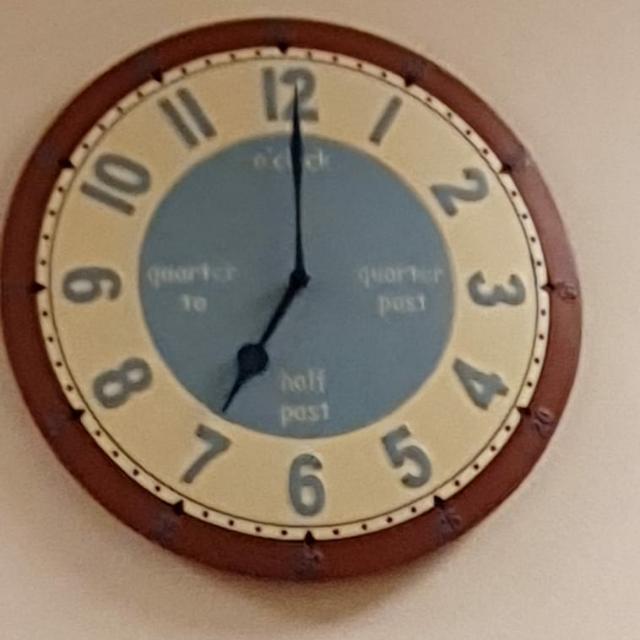 Shabbat Times - Korach
Kabbalat Shabbat at 7.15pm in Shul.
Candle Lighting at 7.40pm (9.03pm).
Shacharit begins at 10am in Shul.
Pirkei Avot Chapter 4
Shabbat Ends at 10.23pm.
Shabbat candle lighting (Chukat) next week at 7.40pm (9.07pm).
Clarification regarding the Shabbat times during the summer months

Ordinarily Shabbat begins 15 minutes before sunset. However, as we enter the long days of summer in our community we will be bringing Shabbat in at the earlier time of 7.40 pm.
This will allow our members to have their Friday night meal at a more convenient hour.

For the benefit of our members who are unable to light candles with the rest of the community at 7.40 pm, we have put the latest time for candle lighting in brackets.
Kabbalat Shabbat will take place at 7.15pm throughout the summer.
COVID PRECAUTIONS
MEN TO ENTER THROUGH THE FRONT DOORS.
PROCEED STRAIGHT TO A SEAT WITHOUT STOPPING. AVOID GREETING AND TALKING IN FOYER
LADIES TO ENTER THROUGH SIDE DOORS AND PROCEED TO SEATS UPSTAIRS KEEPING TO THE LEFT
ALL CLOAKROOMS ARE CLOSED KEEP BELONGINGS WITH YOU
NO COMMUNAL SINGING OR CHANTING, RABBI / LEADERS ONLY
MEN TO EXIT ONLY THROUGH THE SIDE AND REAR FIRE EXITS
LADIES TO EXIT USING THE MAIN STAIRCASE, KEEPING LEFT AT ALL TIMES AND PROCEED SLOWLY DOWN THE STAIRS TO FRONT FORECOURT
PLEASE OBSERVE THE 2M SOCIAL DISTANCING RULE AT ALL TIMES
WASH HANDS REGULARLY
Please remember the Guidelines are there for your protection and safety.
Leyning and Haftorah
If you would like to lein part of your Barmitzvah or read the Haftorah on a Shabbat or would need some help in going over.

Please contact Harold who will pass on your name to Rabbi Dansky.

Please don't be shy we would love to have more of our members take part in the service on a Shabbat morning.
Important Reminder
Please be advised the synagogue is not responsible for any property left anywhere in the building for any reason.
No claims whatsoever will be entertained for any loss or damage incurred, all items are left at the owners risk.
With this stipulation the management insist any tallisim or books must be marked with the owners name and address to save any confusion.
There are occasions that we need men to help make a minyan at a levoya, this is a great mitzvah. We appreciate that during this difficult time men do not want to go out, perhaps some of our younger members would like to help out.

If you are interested please give Harold a call on 07434 580885.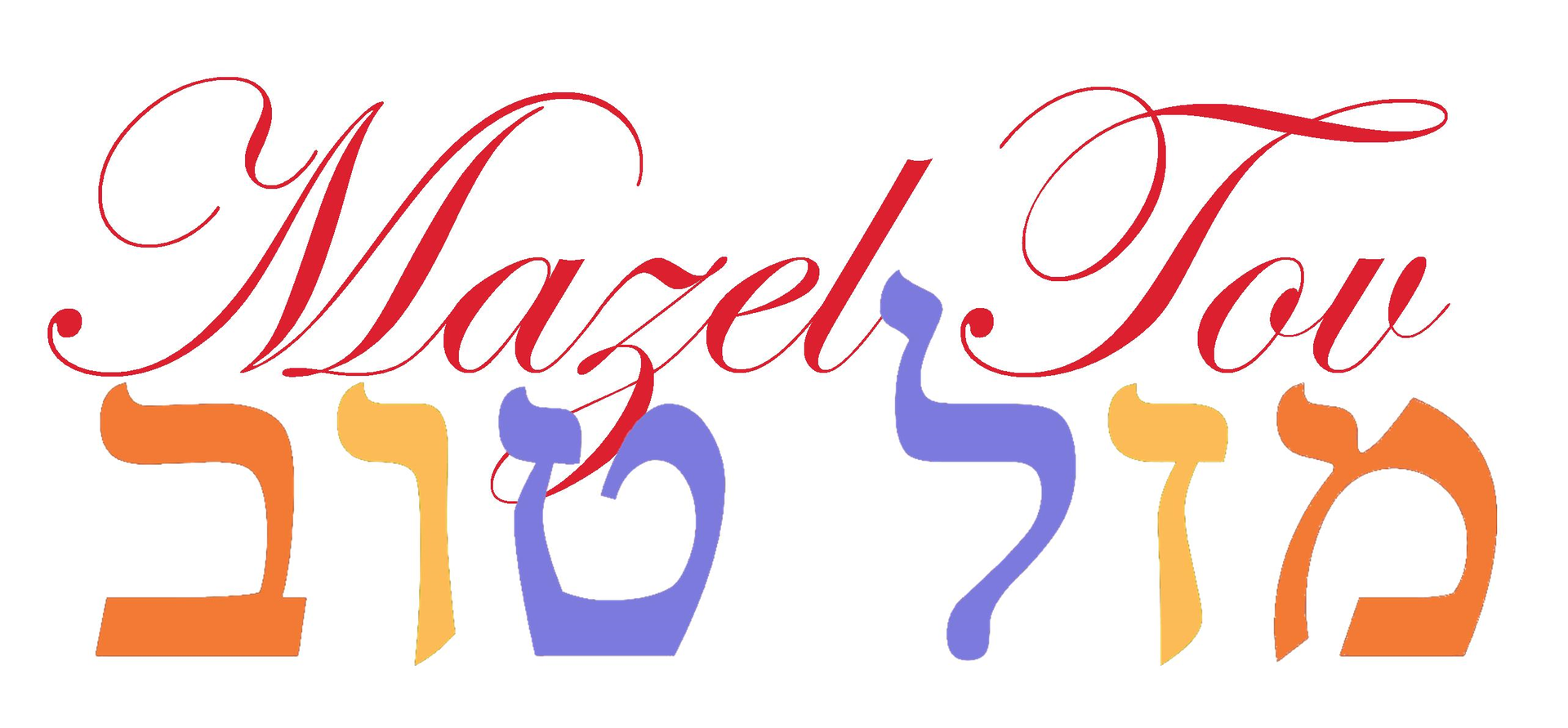 Elaine & Jeffrey Smith on their wedding anniversary.
Judy Bernstein, Gerald Harris, Deborah Miller,
Mathew Moss, Georgia Moss, Susan Walters and Andrew Wernick on their respective birthdays.
Sandra & Phil Mitchell on the marriage of their daughter.
Rose Mitchell on the the marriage of her granddaughter.
Iris Taylor on the bar-mitzvah of her grandson Michael.
Daniel & Eleanor Taylor on the bar-mitzvah of their son Michael.
Sponsorship
If you would like to mark a birthday or Simcha, or want to commemorate a Yahrzeit, this can be done by sponsoring Cranbrook News. In the forthcoming weeks, there are many dates that are available. The cost of sponsoring Cranbrook News is £15.
Sponsorship is available for the on-line version of Cranbrook News on the following dates: July 3rd, 17th & 31st; 7th & 14th August.
To book any of these dates please call the synagogue office on: 020 8629 2780 or e-mail admin@cranbrooksynagogue.org.uk
Condolences to:
Marion Mazin on the loss of her husband, Joseph Mazin.

Gary Mazin and Shana Koffman on the loss of their father, Joseph Mazin.
Ann Russell on the loss of her husband, Stanley Russell.

Raymond Russell and Natasha Cripps on the loss of their father,
Stanley Russell.
We wish Long Life to everyone who is observing a Yahrzeit this week:

Barrie Abrahams, Robin Abrahams, Bernice Barber,
Anne Barber-Herlitz, Susan Bass, Raymond Benn, Trudy Benson,
Melanie Bernstein, Nadia Bernstein, Samuel Blitz, Stacey Bourne, Lorraine Brett, Rosalind Burns, Maurice Conway, Morris Conway,
Mildred Davies, Leslie Davis, Sandra Dollow, Stanley Faw,
Hilary Finney, Doreen Golding, Andrew Goldman, Robert Goldman,
Simon Green, Jane Greenberg, Jeanette Kaye, Sylvia Kopkin,
Shirley Kravitz, Barbara Langer, Ida Lawrence, Barbara Lennard,
Brenda Lopata, Mildred Luton, Claire Michaels, Lawrence Michaels,
Janet Mitchell, Charles Mitchell, Philip Mitchell, Rose Mitchell,
Sandra Nerden, Ivor Perl, Stuart Pessok, Victor Reuben,
Evelyn Rose, Estelle Rosenbloom, Sharon Rosenbloom,
Betty Rothfarb, Peter Rudd, Levy Sampson, Harvey Saunders,
Sidney Schlesinger, Eleanor Senchal, Leah Shamplin, Rita Shaw,
Alan Shone, Laura Shone, Marilyn Shone, Yvonne Silverberg,
Carol Silverman, Lynda Simmons, Angela Simmons,
Cynthia Simmons, Haim Sobel, David Sopher, Marie Sopher,
Astrid Tartes, Cyril Vancliff, Kevin Vyner and Norman Whyte.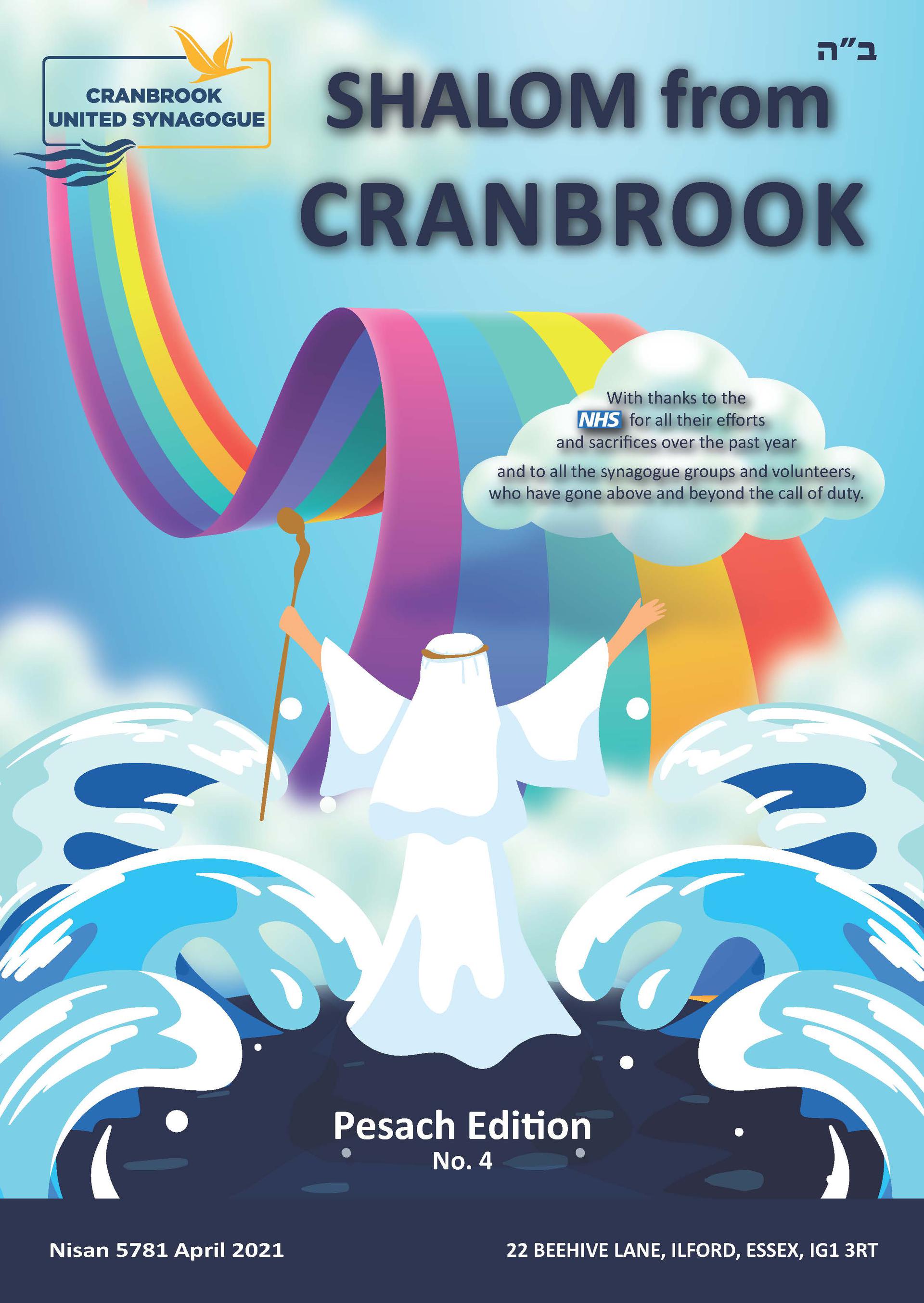 Many thanks to everyone who submitted articles for the Pesach Edition of the Shalom Magazine - we have had some excellent feedback from our readers.
I am now working on the Rosh Hashanah 5782 Edition of the Shul Magazine. If you have any interesting or amusing articles with a Jewish content that you would like us to include, please email them as soon as possible to Philippa Stanton at stanton.philippa@gmail.com.

All articles, pictures and stories must be received by 6 July, 2021 - however, I have already started collecting new articles, so please email me as soon as you can!

I look forward to hearing from you.

Philippa Stanton - Editor
Shul Office Opening Hours
As the Shul office is not open currently please call Estelle on 020 8629 2780 or Michelle on 020 8629 2783.
Rabbi Dansky is available out of hours. You can contact him directly on his mobile 07780 236697 or by calling the Shul office and selecting option 3.
Reverend Newman is available out of hours. You can contact him directly on his mobile 07882 054321 or by calling the Shul office and selecting option 4.
If you no longer wish to receive community information from
Cranbrook United Synagogue, please unsubscribe here