Shabbat, 23rd May 2020 / 29th Iyar 5780
Bamidbar / 44th Day Omer / Pirkei-Avot: Chapter 6
Mevarachim HaChodesh
Dear Member,
Please see below our weekly e-newsletter.
On the advice of the Chief Rabbi's Office, please note that all services at the Synagogue have been cancelled until further notice.
We hope that where possible you will keep to the Government's advice regarding self isolation and avoiding non-essential gatherings.
If you are in need of anything then please ring the Synagogue Office on: 0208 629 2780 and we will try to assist you.
This week's Cranbrook News is kindly sponsored by
Michael Griver in loving memory of his sister Betty bat Eliezer z"l.
Shabbat Shalom,
Cranbrook US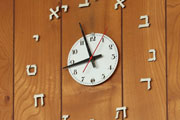 Shabbat Times - Bamidbar
Friday night - Candle Lighting 7.40pm
Latest time to light candles is at 8:42pm
Shabbat ends - 9.58pm
The latest time for candle lighting on 6th June (Nasso) is at 8.58 pm.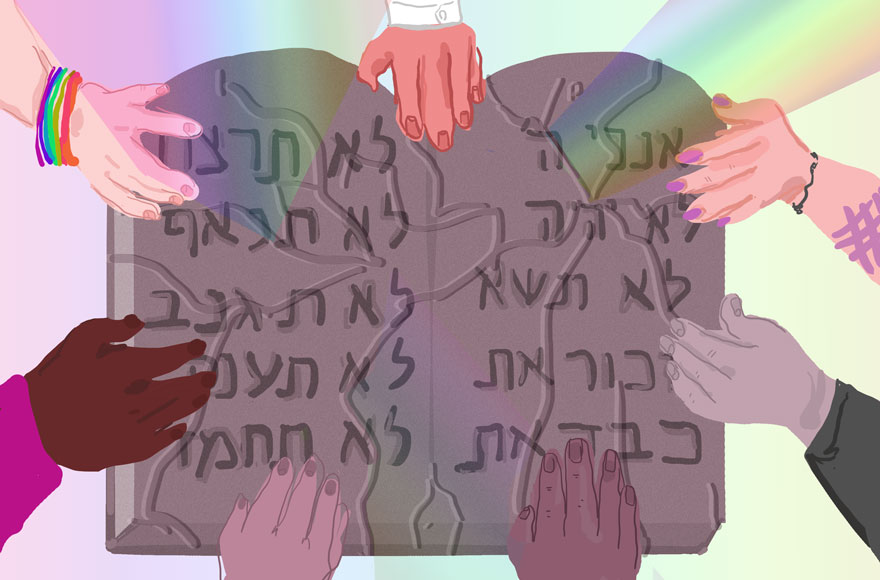 Shavuot Times
Thursday 28th: Shavuot 1st Day
Candle Lighting at 8.49pm
Friday 29th: Shavuot 2nd Day & Shabbat
Candle Lighting at 8.51pm
Shabbat 30th: Shavuot & Shabbat Ends at 10.09pm
Clarification regarding the Shabbat times during the summer months
Ordinarily Shabbat begins 18 minutes before sunset. However, as we enter the long days of summer in our community we will be bringing Shabbat in at the earlier time of 7.40pm.
This will allow our members to have their Friday night meal at a more convenient hour.
For the benefit of our members who are unable to light candles with the rest of the community at 7.40pm, we will publish in the newsletter the latest time for candle lighting.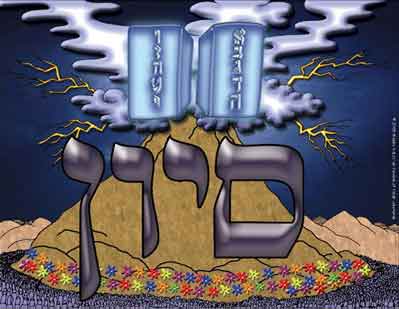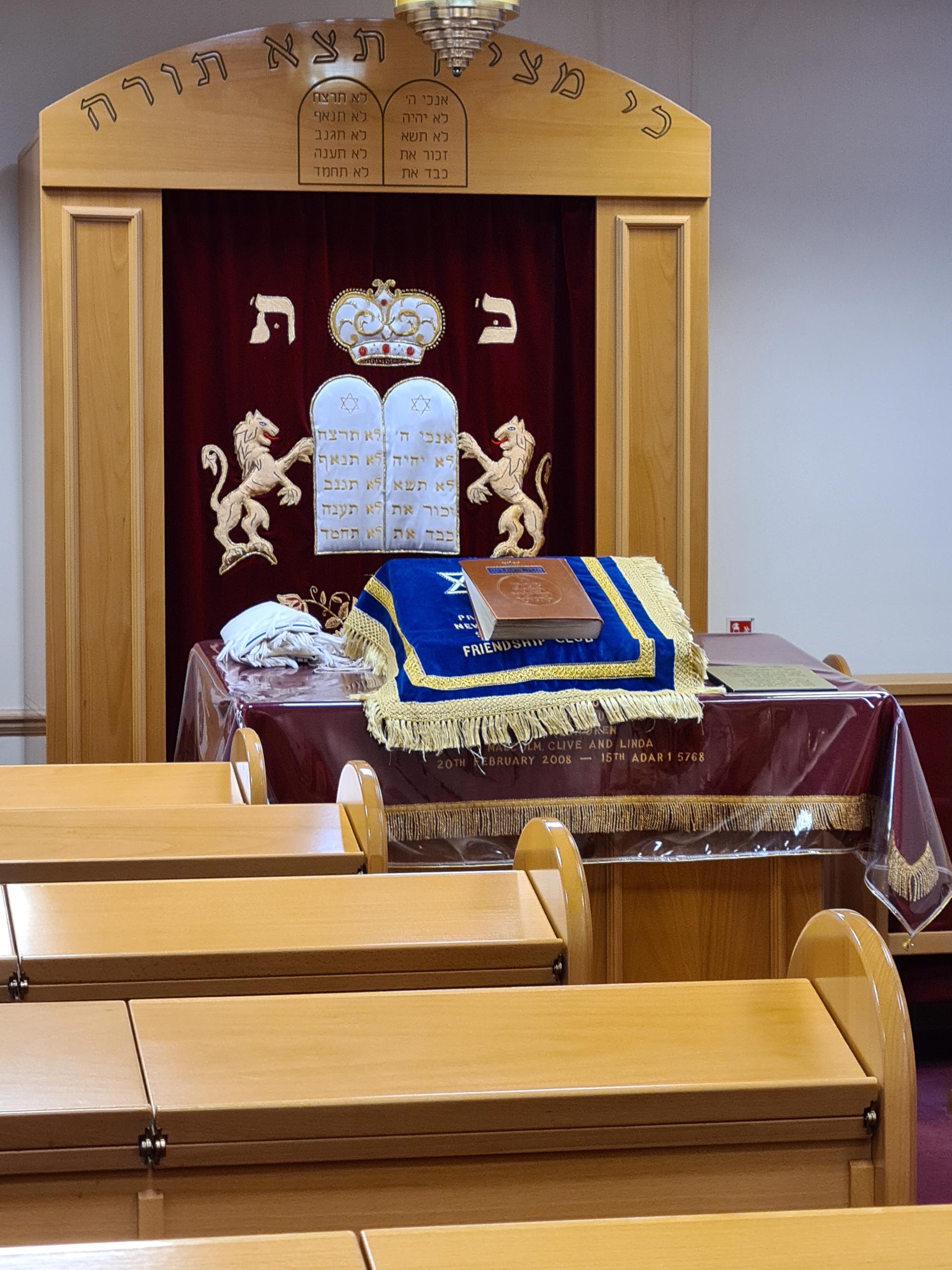 Good Shabbos to all
We are about to experience the festival of Shavuot, which commemorates the giving of the Torah. The Talmud describes the giving of these commands as a form of getting married. The Mountain is a canopy of the chuppah, the Jewish people are the bride, and G-d himself is the groom, and the 10 commandments is the marriage document.
The giving of Commandments as a method of marriage seems incredibly unromantic. It effectively minimizes the emotion and the grandeur of an undying love into a legal document. Yes at Mount Sinai this is exactly what happened. G-d tells us that we will be a "Kingdom of priests and a holy nation", but there is a catch - we have to ensure we serve G-d, keep the Shabbat day, respect our parents, don't desire things that don't belong to us.
Is this what love is about?
I love you, therefore will you do all these things for me?
How are we to understand this?
Perhaps we need to think about love in a different way. Love is not about grand gestures. Love is a constant. It is expressed in the small things that one does for one another, in the washing and in the sewing and in the cooking and in the cleaning and the way that we help each other take care about children and grandchildren, how we think of each other and what our significant others need. It is how we support one another during the difficult times, through sickness and uncertainty that defines love. It is giving each other space when we need it and being together when we need that as well. It is a constant, it is not a yearly emphasis.
G-d says that he wants a relationship with us, and a relationship is not a Valentine's-day relationship - it is a constant exercise in empathy - thinking about what the other would want. It is a relationship that takes place every single day, from the time we wake up in the morning until the moment we go to sleep, and finds its utterance in the 613 commandments which essentially tell us how to express our love and constant devotion to the Almighty. This is truly what love is about. There can be no greater expression of love than this.
Shabbat Shalom
Rabbi Steven, Siobhan, Maya and Talia Dansky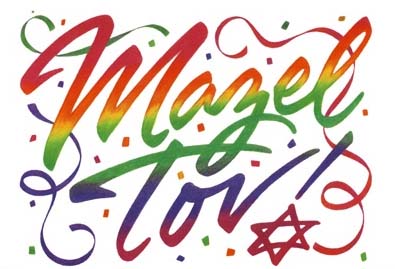 Adrienne & Stuart Trayman (Ruby Wedding) &
Philip & Sandra Mitchell (Pearl Wedding).
Aubrey Corran, Pearl Crawford, Maureen Marcus,
Rhona Morris on their respective birthdays.
Simone and Oliver Hyman on the birth of a daughter Chloe Jessica.

Michelle and Bradley Mervish on the birth of a granddaughter.

Bernice and Hyman Phillips and Barbara Mervish on the birth of a great-granddaughter.
Shalom Magazine, Rosh Hashanah 5781 Edition (September 2020)
Bored?
Fed up with being stuck at home?
Looking for something to do?
Why not contribute to the Rosh Hashanah Edition of Shalom, your Shul Magazine? "Anyone can Write", so put pen to paper - or fingers to keyboard - and produce an interesting article, preferably with a Jewish content!
Please email articles by 10th July 2020 to stanton.philippa@gmail.com or, if you aren't on email, post your written work to Philippa Stanton, 39, St Peters Close, Newbury Park, Essex, IG2 7QL giving your telephone number.
All contributions will be acknowledged either by email or by telephone.
I look forward to hearing from you. - Philippa Stanton - Editor
Befrienders needed
Prior to the pandemic, we were being asked by some of our older members if they could have someone visit them on a regular basis and become a befriender. This is more important than ever with members having to self isolate because of the coronavirus pandemic.
It is very important that we, as human beings, have contact with another person, whether to benefit their mental health, create a friendship or just having someone to talk to. Could you be this special person bringing some sunshine and positivity into the life of one of our older/vulnerable, valued and interesting member?
At the moment all that would be required is to make a regular phone call. However, once the pandemic is over it would be great if the befriender could visit instead of ringing but that decision would be made by the befriender and the person being called.
Please consider becoming a much needed befriender during such a difficult time. Lorraine can be contacted on: lsilverwelfare@cranbrooksynagogue.org.uk or call the office 020 8629 2780.
If you would like to mark a birthday or Simcha, or want to commemorate a Yahrzeit, this can be done by sponsoring Cranbrook News. In the forthcoming weeks, there are many dates that are available. The cost of sponsoring Cranbrook News is £15.
Sponsorship is available for the on-line version of Cranbrook News on the following dates, May 30th; June 6th, 20th and 27th; July 4th and 25th.
To book any of these dates please call the synagogue office on: 020-8629 2780 or e-mail admin@cranbrooksynagogue.org.uk
Condolences to:
Lorraine Silver on the loss of her sister, Esther Lyne.

Howard Vilka on the loss of his mother, Esther Lyne.
Maurice Arkus on the loss of his mother, Millie Highbloom.
Natalie Alter and Nigel Spring on the loss of their mother, Yvonne Spring.
Please click here for the application form for the 5781/2021 calendar.
Forms need to be sent into the office with payment or scanned and e-mailed to the office.
Please call the office on 020 8629 2783 to make payment for the Calendar by debit/credit card or send a cheque to the office.
No cash payments can be received at this time.
PLEASE NOTE THE CLOSING DATE FOR ALL ENTRIES IS 31st MAY 2020
We wish Long Life to everyone who is observing a Yahrzeit this week:
Tracy Abrahams, Kitty Adleman, Barbara Bass, Beatrice Baxter,
Michelle Bean,
Lynda Benisty, Rochelle Bennett, Cynthia Berman,
Sonia Black, Gerald Braham, Ivor Clements, Angela Cohen,
Bessie Coverman, Shirley Davis-Merrian,Lorraine Duskwick,
Barbara Evans,
Martin Field, David Franks, Patricia Gedalla,
Gloria Goldberg,
Frederick Goodman, Sylvia Goodman,
Adam Greenbaum,
Michael Griver, Woolf Gutman, Ronald Hart,
Mamie Helman, Myra Hilton,
Myrtle Holman, Rita Isaacs,
Frank Jackson,
Rita Jacobs, Victoria Joffe,
Carol Kent,
Norman Kwintner,
Ida Lawrence, Sharon Lee, Alan Lester,
Wendy Mallach,
Clare Mehlman, Esther Michaels, Vera Miller,
Charles Mitchell,
Judith Monty, Maureen Nieberg, Pearl Palmer,
Annette Phillips,
Michael Pizer, Elaine Price, Daveena Rogoff,
Graham Rosenberg,
Anthony Roth, Rosalind Rozansky,
Sarah Sackwild,
Morris Schwartz,
Anita Sears, Philip Shaw,
Stella Shaw, Helena Shaw,
Barry Silver,
Angela Simmons,
Warren Smith, Haim Sobel,
Sheila Solomons,
Jemma Stanley, Ellard Swillman, Iris Taylor,
Howard Temple,
Harvey Tibber, Melanie Tye,
Rita Weiner and Jeffrey Wiseman.
Shul Office Opening Hours
As the Shul office is not open currently please call Estelle on 020 8629 2780 or Michelle on 020 8629 2783 as all the phones have all been redirected.
Rabbi Dansky is available out of hours. You can contact him directly on his mobile 07780 236697 or by calling the Shul office and selecting option 3.
If you no longer wish to receive community information from
Cranbrook United Synagogue, please unsubscribe here