Shabbat, 18th July 2020 / 26th Tammuz 5780
Matot-Masei / Pirkei-Avot: Chapter 1
Mevarachim HaChodesh
Dear Member,
Please see below our weekly e-newsletter.
We are very delighted to inform you that we are in the final stages of organising the re-opening of the Synagogue for both weekday and Shabbat services which will be commencing with the Weekday services on Monday, 27th July 2020.
Weekday Shacharit service will take place Monday – Friday at 8.00am, Sunday, 8.30am and Weekday Mincha/Ma'ariv at 7.30pm.

The first Shabbat services will be on 1st August Parashat Vaetchanan.
Commencing on Friday, 31st July with Mincha/Kabbalat Shabbat at 7:30pm, and then Shabbat, 1st August, Shacharit at 10:00am, with Mincha at 8:30pm, Ma'ariv 9:36pm. In the following weeks please see the website for future times.
We appreciate that due to the lockdown those of you who have had a Yarzheit and especially those who have suffered a bereavement have not had the opportunity of saying Kaddish.
The first Shabbat of the Shul is on 1st August and we would like to give priority to you, so if you would like to attend please contact the Shul office or use the link that was sent out in the recent email.
For both weekday & both Shabbat services; members with internet access should be booking in online via the United Synagogue Website using the following link: https://myus.theus.org.uk/events. select Cranbrook United Synagogue and tick Prayer Services.
If you are not able to book online then please contact the Shul office on
020 8629 2780 to book in for the services you wish to attend.
This week's Cranbrook News is kindly sponsored by
Barbara, Steven and Bradley Mervish in loving memory of
Annie Symons Channa bat Benjamin z"l,
their Mother and Grandmother.
Shabbat Shalom,
Cranbrook US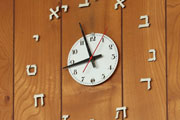 Shabbat Times - Matot-Masei
Friday night - Candle Lighting at 7.40pm
Latest time to light candles is at 8.55pm
Shabbat ends - 10.09pm
The latest time for candle lighting next week (Devarim) is at 8.47pm.
Clarification regarding the Shabbat times during the summer months
Ordinarily Shabbat begins 18 minutes before sunset. However, as we enter the long days of summer in our community we will be bringing Shabbat in at the earlier time of 7.40pm.
This will allow our members to have their Friday night meal at a more convenient hour.
For the benefit of our members who are unable to light candles with the rest of the community at 7.40pm, we will publish in the newsletter the latest time for candle lighting.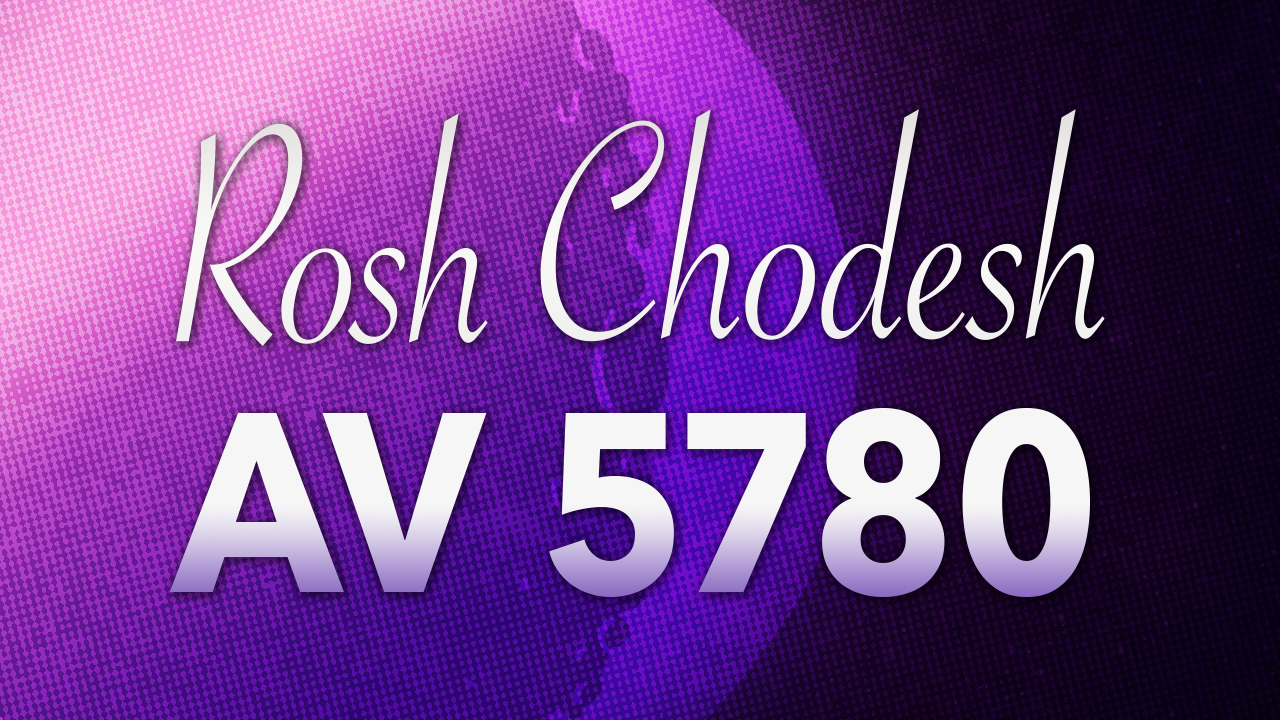 Rosh Chodesh Av is next Wednesday, 22nd July (Yom Revi'i) and we bless the new month this Shabbat.
The Molad (the time of the first sighting of the moon in Jerusalem) is on Monday, 20th July, 2020, at 1.10pm and 15 chalakim.
Shacharit on Wednesday morning will be on Zoom at 8am.
News and Views
This week's double sedra, parshat Matot - Masei tells us of all the journeys that our people took as they wandered to the desert, moving from one place to the next, until finally, after 40 years of wandering, they arrive at the borders of Israel. Why did it take them so very long? What was G-d's plan in making them move from one destination to another? Furthermore, in the first verse, we are told that they left Egypt. Surely that too is obvious! Any child could tell you that the Jews started their journey in Egypt. Why bother with this superfluous piece of information?
The Malbim explains that the journey from Egypt was more than just a physical journey. It was a process of removing the Egyptian philosophies and beliefs from the Jewish people, of making the Jewish people realise that Egypt and its mode of living was not the be all and end all of life, and that their dependence was purely upon G-d. This journey couldn't take one year, it couldn't. G-d needed to acclimatise them to a different way of being. The Malbim provides a parable of a camel who is used to the heat of the Sahara and putting him into a much colder environment, say the Antarctic Zoo. If you move the camel directly from the heat and aridness of the Sahara into Antarctica, said camel is very likely to die on the first night of its arrival. The answer therefore is to acclimatise the camel, to slowly move from one environment to the next, slowly to ensure that the animal can actually live in its final environment.
It was the same with the Jews. They needed to travel slowly into the new environment, and sometimes, even though they were in new and different environments, they slipped back a step, thinking back as to how things were better in Egypt, how good the food was, how little their responsibilities were. It was only after 40 years that they acclimatised, and it is at this moment that G-d tells them - G-d didn't give you eyes to see, and ears to hear and a heart to understand until this day. This is the day that you are free from your past and you are ready to go into the future.
This brings home very powerful lessons for all of us. If we want to move forward into the future, we can't stay in the past. We are moving away from the past, and it is only when we leave the past can we experience newness.
Shabbat Shalom
Rabbi Steven, Siobhan, Maya and Talia Dansky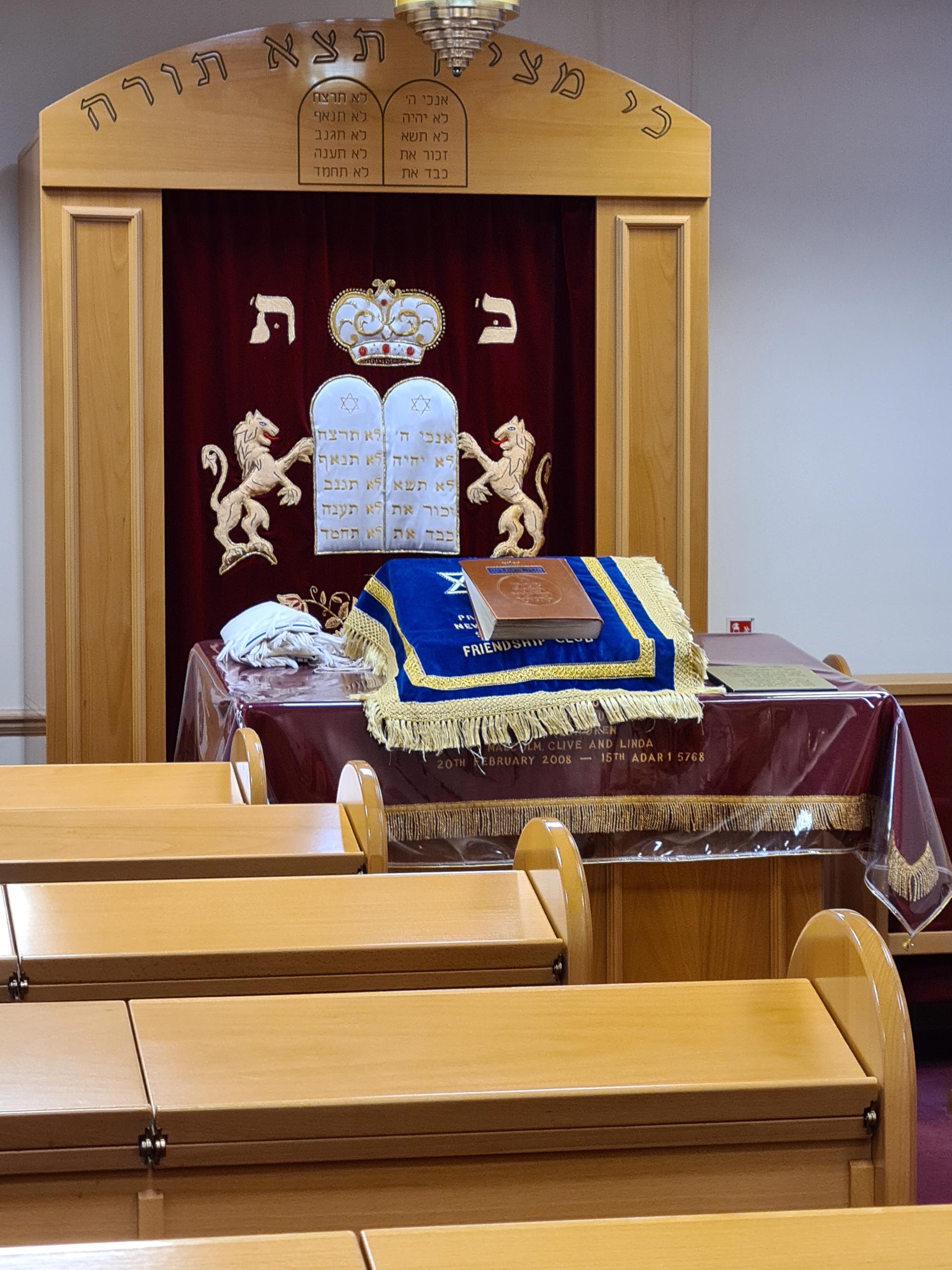 Rosh Hashanah 5781 - Shalom Magazine
Many thanks to everyone who has submitted articles for the Rosh Hashanah 5781 Shalom Magazine.
We still have some space available and would be delighted to receive more contributions from our members.
Please email your articles to stanton.philippa@gmail.com. I look forward to hearing from you.
Philippa Stanton - Editor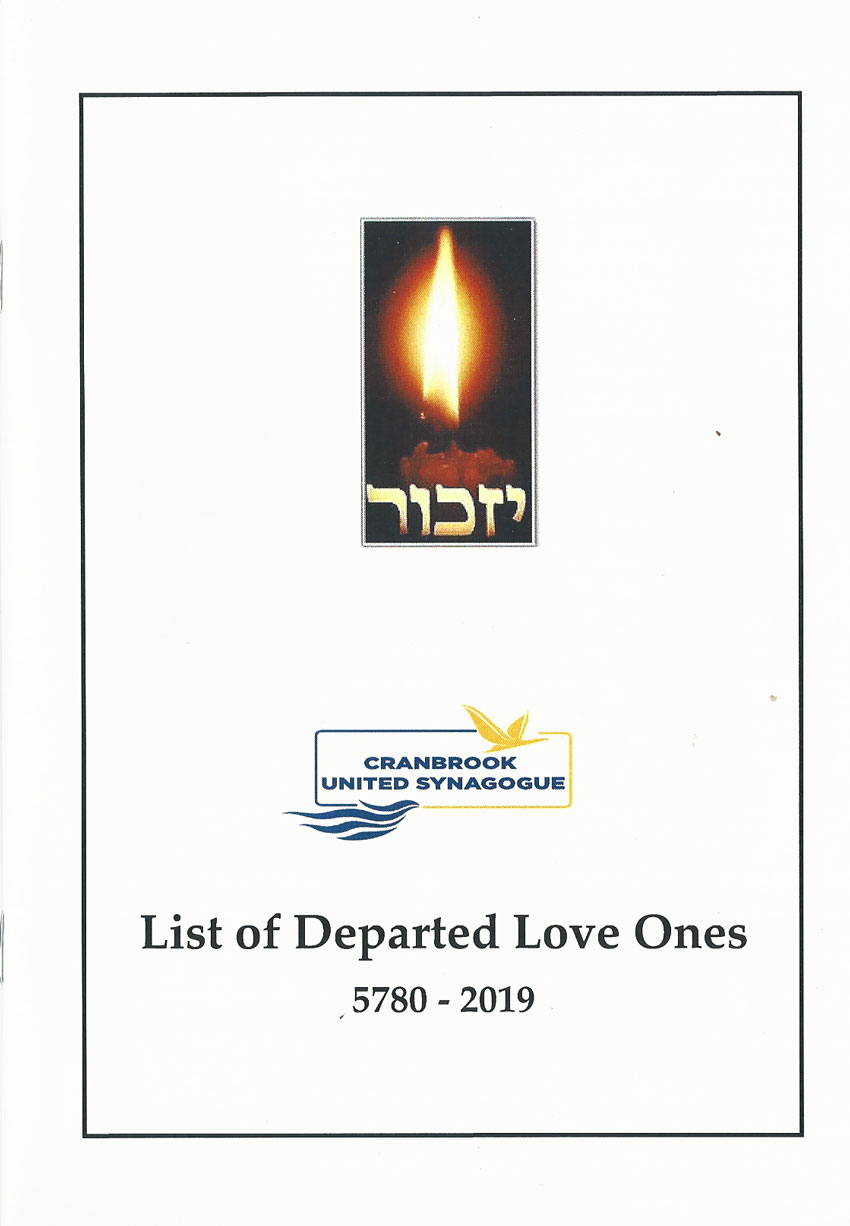 Reminder – Yizkor Book
We are producing a Yizkor Book as in previous years – the letters were sent out to all members in May.
Please complete and return them to the office by Thursday, 23rd July if you would like the names of your loved ones included in this year's book.
If you have lost or mislaid the letter please contact the Office for a replacement.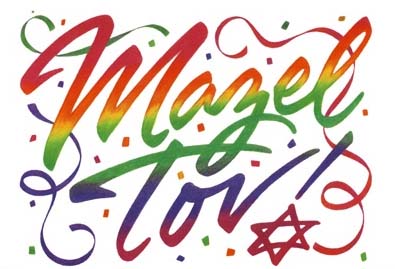 Yvonne & Jeffrey Block on their Golden (50th) Wedding Anniversary.
Ann Belson, Henry Esterson, Gerald Fox,
Muriel Franklyn, Ruth Goldberg,
Sylvia Goodman, Alexis Grant, Heather Hawkes, David Rosenberg, Jordan Sapler, Betty Spencer, Michael Trainis, Victor Wallen and
Raymond Waxman on their respective birthdays.
Howard and Karen Sterne on the birth of a grandson.
Condolences:-
Tarnia Gladstein, and Marcel Flateau on the loss of their mother, June Segal.
Wendy Bullen on the loss of her sister, June Segal.
If you would like to mark a birthday or Simcha, or want to commemorate a Yahrzeit, this can be done by sponsoring Cranbrook News. In the forthcoming weeks, there are many dates that are available. The cost of sponsoring Cranbrook News is £15.
Sponsorship is available for the on-line version of Cranbrook News on the following dates:
August 8th,15th and 22nd; September 26th,
October 3rd, 10th, 17th, 24th and 31st.
To book any of these dates please call the synagogue office on: 020-8629 2780 or e-mail admin@cranbrooksynagogue.org.uk
We wish Long Life to everyone who is observing a Yahrzeit this week:
Daniel Abrahams, Kitty Adleman, Martin Altman, Cynthia Ballin,
Barry Berg, Peter Braham, Kelly Burack, Rosalind Burns,
Alexandra Clements, Sandra Coren, Peter Davis, Harry Fenton,
Freda Fineberg, Corinne Fishman, Carole Gaynor, Donna Gold,
Shirley Gold, Renee Graham, Arnold Green, Alan Greenberg,
Rita Haberman, Gerald Harris, Ferdoussa Hassbani, Roma Ingram,
Pauline Jelen, Barbara Joseph, Sandra Keller, Deanna Klein,
Hugh Koslover, Morris Koslover, Gloria Kovler, Laurence Lacome,
Stuart Lasky, Sheila Lassman, Jeffrey Leader, Maxine Levene,
Betty Levine, Lindsey Levison, Rochelle Levy, Sadie Levy,
Laura Lewis, Karen Lichkin, Gerald Luton, Solomon Macatonia,
Alan Malina, Louise Malina, Brian Marks, Anita Miller, Walter Owen,
Sheila Penfield, Iris Phillips, David Rosenberg, Lilian Rosenberg,
Peter Rudd, Celia Rudd, Leon Russell, Ruth Russell, Philip Shamplina,
Eva Sherman, Andrew Stern, Barbara Stone, Beverley Wagner,
Ivor Wagner and Iris Wahlhaus.

The 200 Club
The 200 Club aims to raise funds for building and maintaining the Shul, but has extended its function to help with various events that need organising.

For £5 a month (for at least twelve months) you are entered into a monthly draw for one prize of £250, and a second prize of £100. There is no limit to the number of times you can win.
To join please fill out the application form by clicking here.
200 Club Winners
JUNE 2020: Eli Shear & Freda Cowan
MAY 2020: Peter Spill & Howard Johnstone
APRIL 2020: Ivor Barwin & Dean Jayson
MARCH 2020: Barry Gelkoff & Albert George
Shul Office Opening Hours
As the Shul office is not open currently please call Estelle on 020 8629 2780 or Michelle on 020 8629 2783 as all the phones have all been redirected.
Rabbi Dansky is available out of hours. You can contact him directly on his mobile 07780 236697 or by calling the Shul office and selecting option 3.
If you no longer wish to receive community information from
Cranbrook United Synagogue, please unsubscribe here