Friday/Shabbat, 29th/30th May 2020 / 6th/7th Sivan 5780
Shavuot
Dear Member,
Please see below our weekly e-newsletter.
On the advice of the Chief Rabbi's Office, please note that all services at the Synagogue have been cancelled until further notice.
We hope that where possible you will keep to the Government's advice regarding self isolation and avoiding non-essential gatherings.
If you are in need of anything then please ring the Synagogue Office on: 0208 629 2780 and we will try to assist you.
This week's Cranbrook News is kindly sponsored by
Alan Lester in loving memory of his mother
Sue (Susanna), Shoshi bas Benjumin z"l.
Shabbat Shalom,
Cranbrook US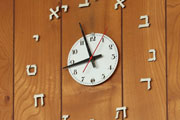 Shavuot Times
Thursday 28th: Shavuot 1st Day
Candle Lighting at 8.49pm
Friday 29th: Shavuot 2nd Day & Shabbat
Candle Lighting at 8.51pm
Shabbat 30th:
Shavuot & Shabbat Ends at 10.09pm
The latest time for candle lighting on 5th June (Nasso) is at 8.58 pm.
Clarification regarding the Shabbat times during the summer months
Ordinarily Shabbat begins 18 minutes before sunset. However, as we enter the long days of summer in our community we will be bringing Shabbat in at the earlier time of 7.40pm.
This will allow our members to have their Friday night meal at a more convenient hour.
For the benefit of our members who are unable to light candles with the rest of the community at 7.40pm, we will publish in the newsletter the latest time for candle lighting.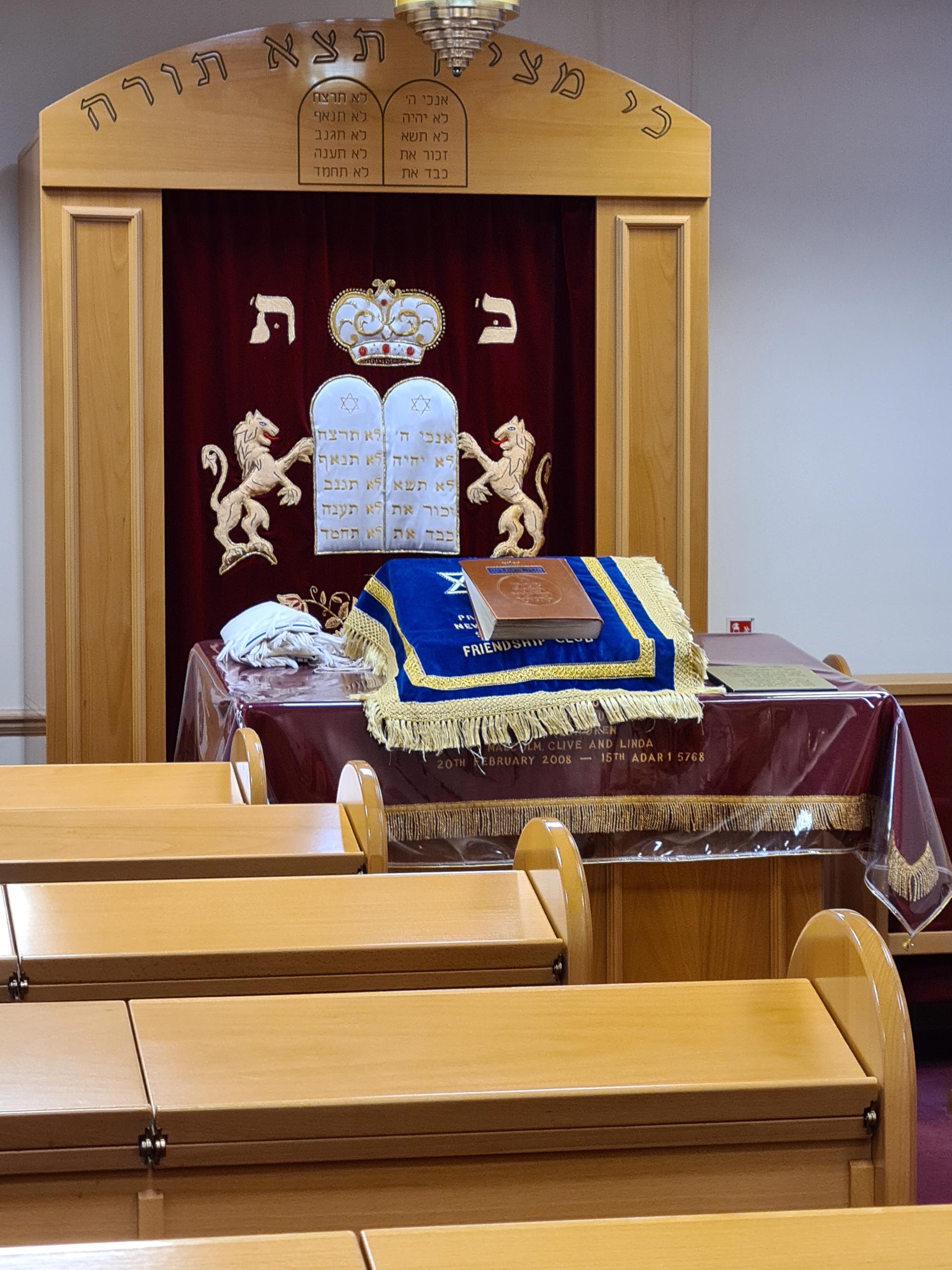 News and Views
The Haftorah that we read on first day Shavuot describes the seraphim and the chayot - lofty angels as they prepare to sing for G-d. Ezekiel the prophet is privy to this amazing sight, and he even for one moment sees the throne of G-d himself.
The angels turn to each other and wonder - where is the place of G-d's greatest glory? And they don't know the answer, until the last verse of this week's Haftorah. G-d's wind takes Yechezkel back to this earth, and it is at this moment that they recognise that the place where Yechezkel stands - this earth is MIMKOMO - the true place of G-d….is this physical earth. Rabbi Shimon Shwab explains that as awe inspiring as the sight of Yechezkel was - seeing the way these powerful beings serve G-d, how incredible they are, they do not compare to a human being who does the correct thing. The last line of the Haftorah is telling us that the glory of G-d is best expressed in this world. However wonderful it is in heaven; it is better on the earth.
The angels have no choice but to serve G-d. They are so incredibly close to him that not to serve G-d, not to proclaim his praise is madness. We on the other hand have so many different inclinations. We don't see G-d in the same clear way. We have the choice to ignore G-d in this world, to follow whatever feels best to us.
This festival celebrates our free will in accepting the Torah on Shavuot. The Jewish people said: Na'aseh Vnishma - we will do whatever G-d wants - we will reveal G-d's glory in this world, and we will do it through the Torah. The true revelation of G-d takes place in this world. This is the greatest responsibility and the greatest privilege a Jew can have in this world.

We must never think that our actions are meaningless, that no-one cares if I do something right, so what is the point. Our actions on this world, as small as this world is, and as small as we seem to be, create ramifications which resound right throughout the heavens.
Rabbi Steven, Siobhan, Maya and Talia Dansky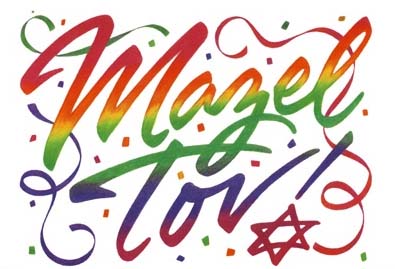 Sylvia and Laurence Cohen on their Blue Sapphire (65th) Wedding Anniversary.
Yvonne and David Rein on their Blue Sapphire (65th) Wedding Anniversary.
Andrea and David Jacobs on their Ruby (40th) Wedding Anniversary.
Maxine and Geoffrey Stean on their Ruby (40th) Wedding Anniversary.
Julie and Laurence Holman on their Pearl (30th) Wedding Anniversary.
Susan and Zack Abraham on their 10th Wedding Anniversary.
Michelle and David Ross on their 10th Wedding Anniversary.
Sandra Angel, Geoffrey Basco,
Vincent Goodman, David Grant,
Irene Klein, Ida Lawrence,
Michael Taylor and Helen Tisser on their respective birthdays.
Shalom Magazine, Rosh Hashanah 5781 Edition (September 2020)
Bored?
Fed up with being stuck at home?
Looking for something to do?
Why not contribute to the Rosh Hashanah Edition of Shalom, your Shul Magazine? "Anyone can Write", so put pen to paper - or fingers to keyboard - and produce an interesting article, preferably with a Jewish content!
Please email articles by 10th July 2020 to stanton.philippa@gmail.com or, if you aren't on email, post your written work to Philippa Stanton, 39, St Peters Close, Newbury Park, Essex, IG2 7QL giving your telephone number.
All contributions will be acknowledged either by email or by telephone.
I look forward to hearing from you. - Philippa Stanton - Editor
Befrienders needed
Prior to the pandemic, we were being asked by some of our older members if they could have someone visit them on a regular basis and become a befriender. This is more important than ever with members having to self isolate because of the coronavirus pandemic.
It is very important that we, as human beings, have contact with another person, whether to benefit their mental health, create a friendship or just having someone to talk to. Could you be this special person bringing some sunshine and positivity into the life of one of our older/vulnerable, valued and interesting member?
At the moment all that would be required is to make a regular phone call. However, once the pandemic is over it would be great if the befriender could visit instead of ringing but that decision would be made by the befriender and the person being called.
Please consider becoming a much needed befriender during such a difficult time. Lorraine can be contacted on: lsilverwelfare@cranbrooksynagogue.org.uk or call the office 020 8629 2780.
If you would like to mark a birthday or Simcha, or want to commemorate a Yahrzeit, this can be done by sponsoring Cranbrook News. In the forthcoming weeks, there are many dates that are available. The cost of sponsoring Cranbrook News is £15.
Sponsorship is available for the on-line version of Cranbrook News on the following dates, June 6th, 20th and 27th; July 4th and 25th.
To book any of these dates please call the synagogue office on: 020-8629 2780 or e-mail admin@cranbrooksynagogue.org.uk
Condolences to:
Sharon Basco on the loss of her sister, Michelle Scraton

Monty Jacobs on the loss of his daughter, Michelle Scraton
We wish Long Life to everyone who is observing a Yahrzeit this week:
Vivienne Agasee, Melanie Alicoon, Sandra Angel, Karla Austin,
Valerie Barzilai, Norman Bick, Peter Braham, Gerald Braman,
Sandra Carson, Doreen Cohen, Helena Davis, Marion Frankel,
Sandra Franks, Harry Friede, Michael Friede, Alan Geisler,
Raymond Glazer, Barrie Gold, Jonathan Gold, Nathan Gold,
Ruth Goldberg, Freda Goldstein, Frederick Goodman, Alan Graham,
Anne Green, Joanne Green, Adam Greenbaum, Sydney Hyams,
Arnold Jackson, Alan Kaizer,Rosalind Kaye, Diane Kenner,
Simone Kramer, Anthony Leaderman, Norma Levinson,
Elizabeth Levison,
Hetty Liborwich, Keith Luton,
Helena Marco,
Gloria Marks, Barbara Martin,
Sadie Martin, Joyce Meltzer,
Ivor Miller,
David Nathan,
Lawrence Regan,
Stacy Robertson,
Gerald Robins,
Ruth Rose,
Joseph Rose,
Shirley Rothman,
Linda Segal,
Jacqueline Seldis,
Barry Shamplin,
Edna Shutz,
Melanie Shutz,
Andrew Stern,
Rita Stevens,
Martin Taylor,
Joyce White,
Anne Wickers and Ruth Wolfe.
Shul Office Opening Hours
As the Shul office is not open currently please call Estelle on 020 8629 2780 or Michelle on 020 8629 2783 as all the phones have all been redirected.
Rabbi Dansky is available out of hours. You can contact him directly on his mobile 07780 236697 or by calling the Shul office and selecting option 3.
If you no longer wish to receive community information from
Cranbrook United Synagogue, please unsubscribe here