2nd January 2021 / 18th Tevet 5781
Vayechi
Dear Member,
Please see below for our weekly e-newsletter.
The Shul is now closed for all services and all other events until further notice.
The Shul office will remain open for phone calls only. Please do not visit the Shul office for any reason. If you are due to make a payment, this can be done by debit/credit card by ringing Michelle on 020 8629 2783 or by cheque through the post.
If you know of anyone that needs our help please contact the Shul office.
This week's Cranbrook News has been kindly sponsored
by the Yeshin family on the occasion of
Louis Yeshin's 3rd Barmitzvah
Shabbat Shalom
,
Cranbrook US
News and Views
Dear Friends,
We bless our sons every week with the time-honoured solemn blessing on Friday evening: "Yesimcha Elokim k'ephrayim v'kimnashe" May G-d bless you like Ephraim and Menashe. This blessing is something that we certainly say so often, and we don't really think about it properly, so I thought it would be a good idea to write about it. Why Ephraim and Menashe? Why not Yehuda and Yosef? Why not our forefathers - Abraham Isaac, and Jacob? We bless the girls: may G-d may you like Sarah, Rebecca, and Leah, our matriarchs, therefore why not bless our sons after our patriarchs?
Finding balance between the external values of the world, and the internally imposed values of Torah, create incredible tension. In some Jewish communities, the world is ignored, in others it is celebrated.
Our forefathers lived in the world of Canaan. They lived in a world which was completely focused on the internal, the spiritual. They were shepherds because this occupation allowed them to focus only on the spiritual.
However, Ephraim and Menashe were born in the externally focused world of the diaspora in Egypt. Their challenge was dealing with the external world - all of its beauties, all those physical pleasures, without losing their core identity.
The balance between the two is incredibly hard - too much of a focus towards the spiritual and we lose our grip on the realities of life. Too much of a focus towards the physical and we forget G-d and the harsh realities of assimilation beckon towards us.
We therefore bless our children - be like Ephraim and Menashe - two individuals who lived in Egypt, the mecca of the ancient world, a world of cruelty, brutality and debauchery, and yet still managed to hold on to the values and ethos of the Torah. Seeing the world as it is, and recognising our responsibilities within it was the domain of Ephraim and Menashe. Not bowing to the whims of society, but not ignoring society and its demands. Standing in this world firmly with our feet, but our heads held high in the heavens is the challenge for every single Jew.
May G-d give us the wisdom to be like Ephraim and Menashe, to provide a light to our people and to the nations of the world. May we all be blessed and kept, may we all be guarded and protected - may G-d shine his face upon all of us and grant us peace.
Good Shabbos from Rabbi Steven, Siobhan, Maya and Talia.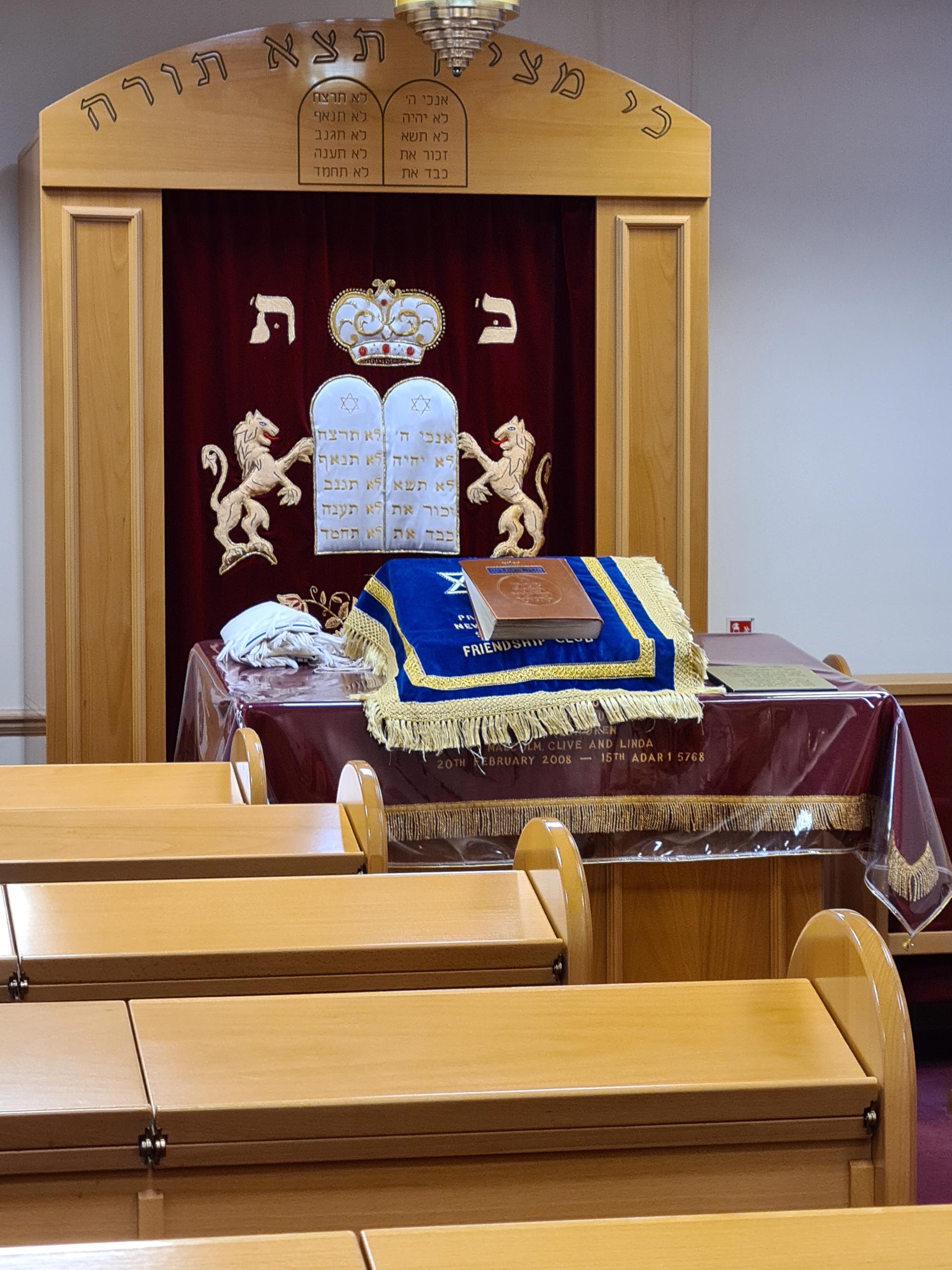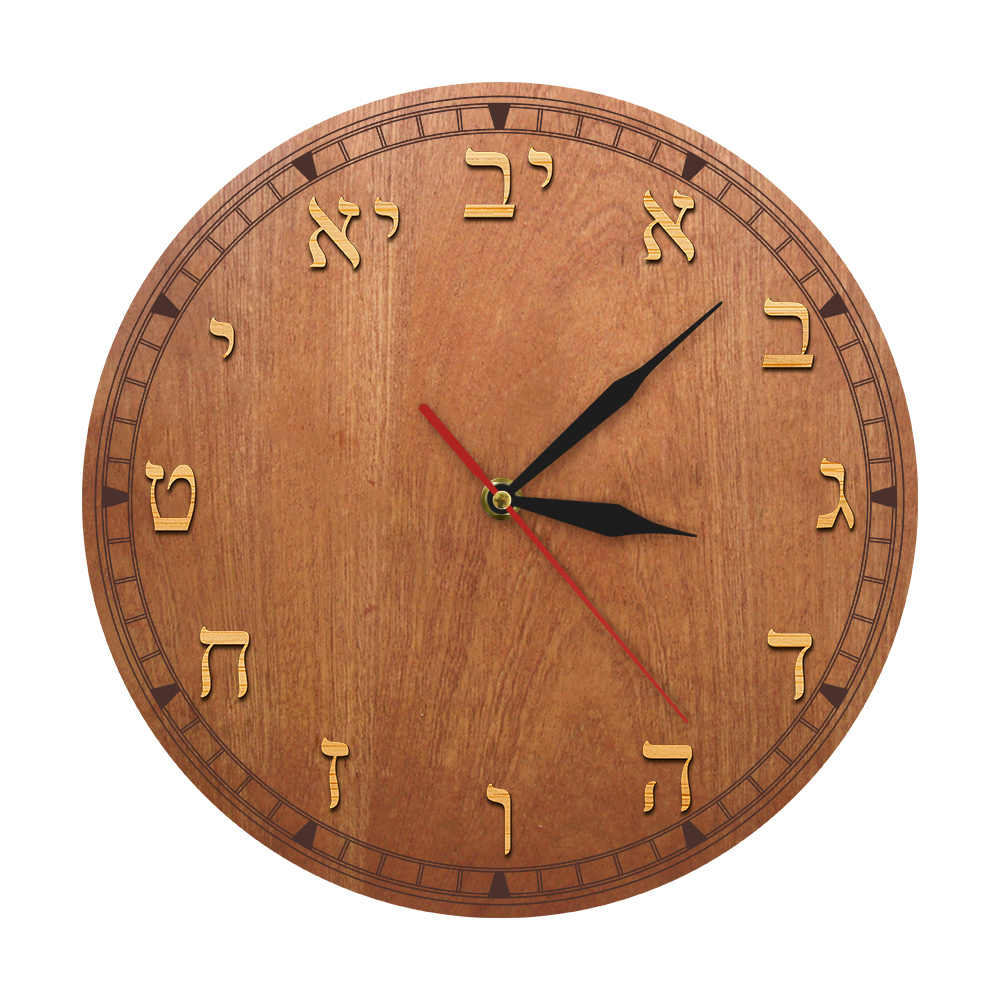 Times - Vayechi
Candle Lighting before 3.47pm
Shabbat ends at 4.57pm
Shabbat C

andle lighting and Shabbat Begins next week (Shemot) at 3.55pm.
Help Needed

There are occasions that we need men to help make a minyan at a levoya, this is a great mitzvah. We appreciate that during this difficult time men do not want to go out, perhaps some of our younger members would like to help out.

If you are interested please give Harold a call on 07434 580885.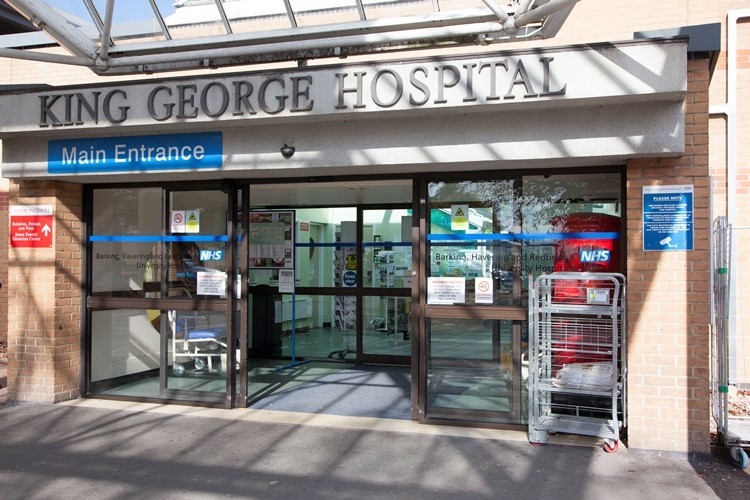 If members go into hospital to Queens, King George or Whipps Cross or any other hospital could they please inform the Shul office so that we can keep up to date as to how they are.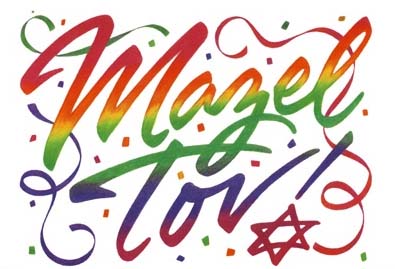 Sylvia Allen, Elizabeth Benjamin, Alma Goodman,
Joseph Gordon, Barbara Grossman,
Howard Harris, Ayelet Newman, Heather Prince,
Harold Rosenberg and Leon Russell
on their respective birthdays.
Linda Diamond on being awarded an M.B.E. in the New Year's Honours List.
Sponsorship
If you would like to mark a birthday or Simcha, or want to commemorate a Yahrzeit, this can be done by sponsoring Cranbrook News. In the forthcoming weeks, there are many dates that are available. The cost of sponsoring Cranbrook News is £15.
Sponsorship is available for the on-line version of Cranbrook News on the following dates: January 23rd & 30th; February 13th, 20th & 27th; March 6th, 13th, 20th & 27th.
To book any of these dates please call the synagogue office on: 020-8629 2780 or e-mail admin@cranbrooksynagogue.org.uk
E-Mails
Over the past few week's a few members will have noticed that they are no longer receiving e-mails from us. This is something that is out of our control.

If you have an alternate e-mail address to the one that you used receive e-mails on please let us have it and we will add you back into the system.
Condolences to:

Stuart Sherman on the loss of his wife, Linda Sherman.
Daniel and Laura on the loss of their mother, Linda Sherman.
Frances Wallace on the loss of her husband, David Wallace.
Janine Bossick on the loss of her father, David Wallace.
Rita Rogers on the loss of her brother, Phillip Flateau.
We wish Long Life to everyone who is observing a Yahrzeit this week:
Ruth Abrahams, Cissie Ackerman, Samuel Agasee, Simon Alexander,
Dena Aronberg, Karla Austin, Judith Bara, Frank Baum, Sandra Baum,
Michael Belson, Elizabeth Benjamin, Shirley Bernstein, Bryan Besbrode,
Barry Blitz, Samuel Blitz, Lorraine Block, Yael Callaghan, Fraser Cohen,
Geoffrey Cohen, Sidney Cohen, Philip Conway, Miriam Conway,
Sandra Coren, Harvey Coulton, Mavis Danziger, Michael Darwin,
Mildred Davies, Joy Debenham-Burton, Kenneth Demby, Elizabeth Elvins,
Jeffrey Faber, Rosalind Faw, Adele Fidlan, Howard Foreman, Yvonne Fox,
Barrie Gold, Jillian Gold, Laurence Goldsmith, Mary Grant, Joanne Green,
Hilary Green, Estelle Gudde, Herzel Halawi, Bernie Hyatt, Melinda Jason,
Joseph Kaye, Irene Kaye, Jessie Kenton, Gloria Kovler, Allen Langer,
David Lethbridge, Ivor Lethbridge, Lesley Levy, Sheila Levy, Rochelle Levy,
Hetty Liborwich, Jean Lowi, Debra Mandel, Sara Mandel, Shirley Marks,
Gilda Melnick, Claire Michaels, Charles Mitchell, Frank Morris,
Sandra Nessick, Marilyn Nieman, Walter Owen, Angela Roberts,
Andrea Rosenberg, Anthony Roth, Peter Rudd, Josephine Russell,
Levy Sampson, Evelyn Schneider, Robert Segall, Joyce Senker,
Philip Shamplina, Doris Sheril, Howard Sterne, Sylvia Stoller,
Shirley Vancliff, Kenneth Wayne, Gerald Weiland, Josette Wolffe,
Lisa Woolf and Paula Wyman.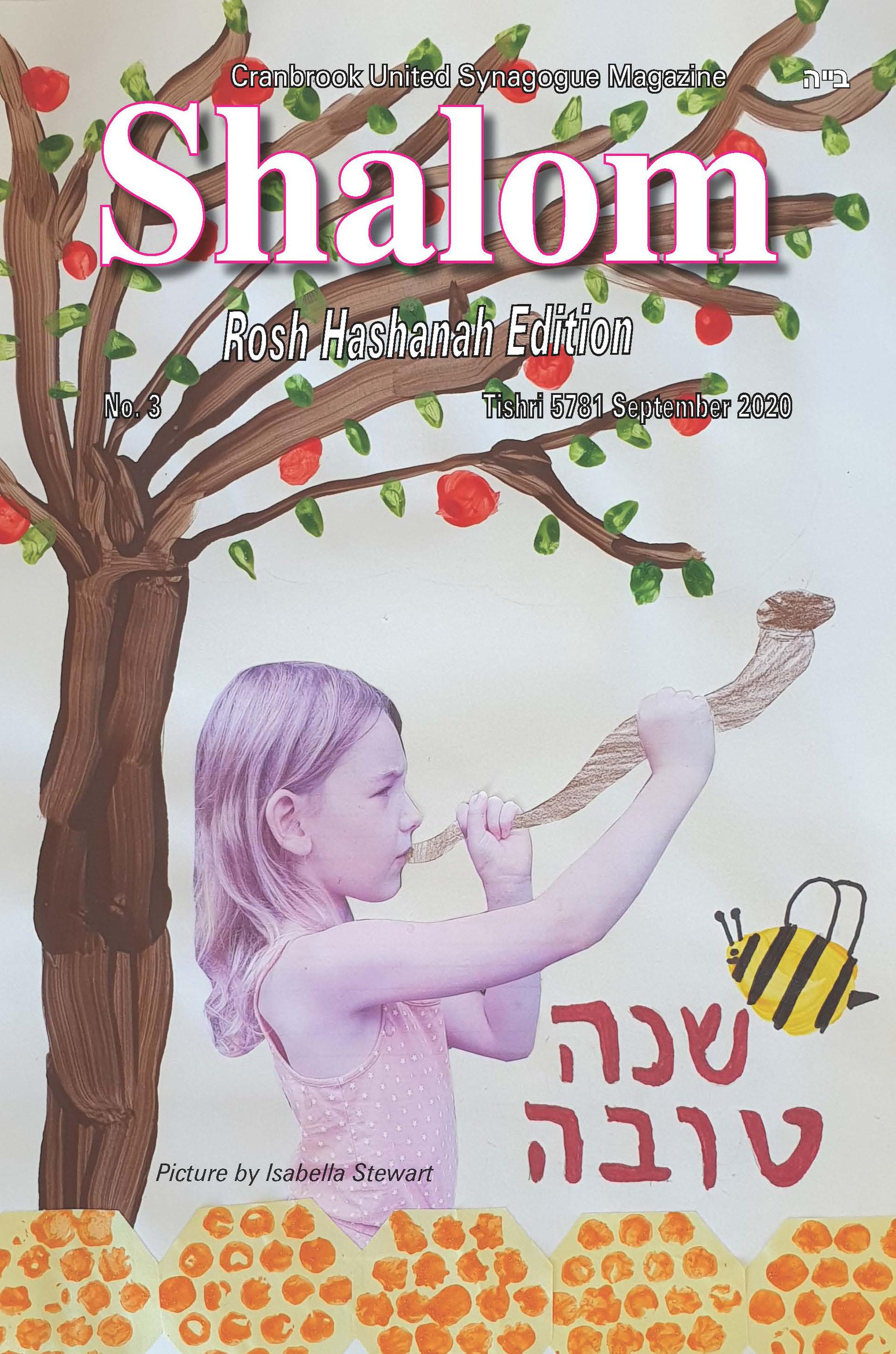 Pesach 5781 - Shalom Magazine
Many thanks to everyone who submitted articles for the Rosh Hashanah Edition of the Shalom Magazine. We have had some excellent feedback from our readers. The next edition of the Shalom Magazine will be the Pesach 5781 Edition.
If you have any interesting or amusing articles with a Jewish content that you would like us to include, please email them as soon as possible to Philippa Stanton at stanton.philippa@gmail.com.
All articles, pictures and stories must be received by 1st February 2021 - however, I have already started collecting new articles, so please email me as soon as you can!

I look forward to hearing from you.
Philippa Stanton - Editor
Get your Company's name in print!
Not only do we need articles for the shul magazine, but we also need advertisements too. Adverts can be full size in colour, half page or quarter page.
Get your company's name seen by all our members, nearly 2000 of them. Contact the shul office on 020 8629 2780 for more details.

The 200 Club
The 200 Club aims to raise funds for building and maintaining the Shul, but has extended its function to help with various events that need organising.

For £5 a month (for at least twelve months) you are entered into a monthly draw for one prize of £250, and a second prize of £100. There is no limit to the number of times you can win.
To join please fill out the application form by clicking here.
Congratulations to our latest winners.
November
1st prize £250 Yaffa Nathan
2nd price £100 Anne Jayson
December
1st prize £250 Martin Bloomberg
2nd price £100 Ivor Martin
Shul Office Opening Hours
As the Shul office is not open currently please call Estelle on 020 8629 2780 or Michelle on 020 8629 2783.
Rabbi Dansky is available out of hours. You can contact him directly on his mobile 07780 236697 or by calling the Shul office and selecting option 3.
Reverend Newman is available out of hours. You can contact him directly on his mobile 07882 054321 or by calling the Shul office and selecting option 4.
If you no longer wish to receive community information from
Cranbrook United Synagogue, please unsubscribe here