5th June 2021 / 25th Sivan 5781 / Shelach Lecha
Mevarachim HaChodesh / Pirkei Avot Chapter 3
Dear Member,
Please see below for our weekly e-newsletter.
Booking is now open for Kabbalat Shabbat on Friday, 11th June at 7.15pm and for Shabbat on 12th June at 10am.
Bookings will close at 6pm on Wednesday, 9th June.
We are open for Shacharit services, Monday 7th at 7.15 am and from Tuesday 8th, Wednesday 9th, Thursday 10th and Friday 11th at 7am, Sunday and Bank Holidays at 8.15am, booking is now open.
We are open for Mincha and Ma'ariv services on Monday to Thursday at 7.30pm.
To book your place please e-mail or call Robin on 07956 617669.
Bookings will close at 6pm on Thursday, 10th June.
The Shul office will remain open for phone calls only. Please do not visit the Shul office for any reason. If you are due to make a payment, this can be done by debit/credit card by ringing Michelle on 020 8629 2783 or by cheque through the post.
If you know of anyone that needs our help please contact the Shul office.
This week's Cranbrook News is kindly sponsored by
Michael Griver in loving memory of his mother
Ada bas Mordechai z"l.
Shabbat Shalom
Cranbrook US
The Torah says….What??
Giants existed in the time of the Bible
This week's Torah portion clearly states that when Caleb, one of the 12 spies went to spy out the land of Israel, he met 3 giants – Achiman, Sheishi and Talmai in Chebron (Numbers 13:22). . Later on, when the spies return to the Israelite camp, they say they saw " sons of giants" (Numbers 13:28) as well as "nefilim" the sons of Giants, who made them felt as small and insignificant as grasshoppers (Numbers 13:33). Rashi interprets this to refer to the children of angels, who fell from Heaven and married mortal women and had children with them. These children were therefore very mighty of stature.
It would clearly seem that the Torah believes that giants existed. Either that, or the Jewish people were smaller than their counterparts in Israel. The Rabbis who interpret the Torah see their size to only be of importance in relation to the emotional effect that seeing them had upon the spies. Our sages explain that when they said "we seemed like grasshoppers in their eyes", they had absolutely no idea what these large human beings thought of them. However, they projected their own sense of inferiority into the way they perceived these giants to think - that these spies are so puny and small that there is no reason at all to even consider them. This, says the Talmud was the first indication that the spies lied about the land of Israel. It says the following in Tractate Sotah:
The spies said: "And we were like grasshoppers in our own eyes, and so were we in their eyes" (Numbers 13:33). Rav Mesharshiyya says: The spies were liars. Granted, to say: "We were like grasshoppers in our own eyes," is well, but to say: "And so were we in their eyes," from where could they have known this?
Perhaps the reason that these large people were shown to the spies was to give them a sense of inferiority and fear. In fact, Moses himself says "who can possibly stand in battle against the children of Giants?" However, the spies should have trusted that G-d was going to look after them, and that even if they had to contend with giants, they would overcome them with G-d's help. G-d's displeasure with the spies came not only from the fact that they brought back lies about the land of Israel to their people, but because they refused to bolster the people's sense of confidence by admitting the truth, yet at the same time know, as did Joshua and Caleb that "we can surely go up and inherit the land, because it is within our grasp. If we have faith in G-d, anything is possible.

I wish you all a good Shabbos
Rabbi Steven, Siobhan, Maya and Talia Dansky.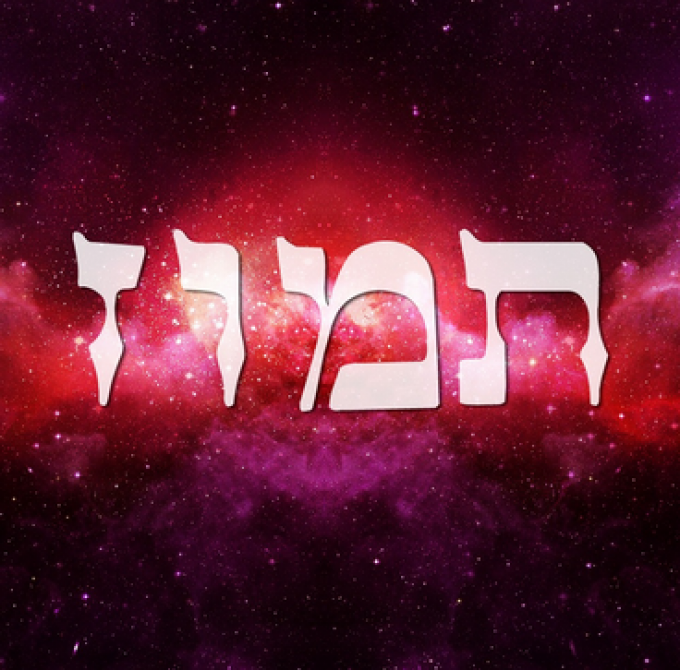 Rosh Chodesh Tammuz is on Thursday 10th (Yom Chamishi) & Friday 11th (Yom Shishi) and we bless the new month on Shabbat.
The Molad (the time of the first sighting of the moon in Jerusalem) is on Thursday, June 10th at 9.15am and 8 chalakim.
Shacharit on Thursday 10th and Friday 11th will be at the slightly earlier time of 7am.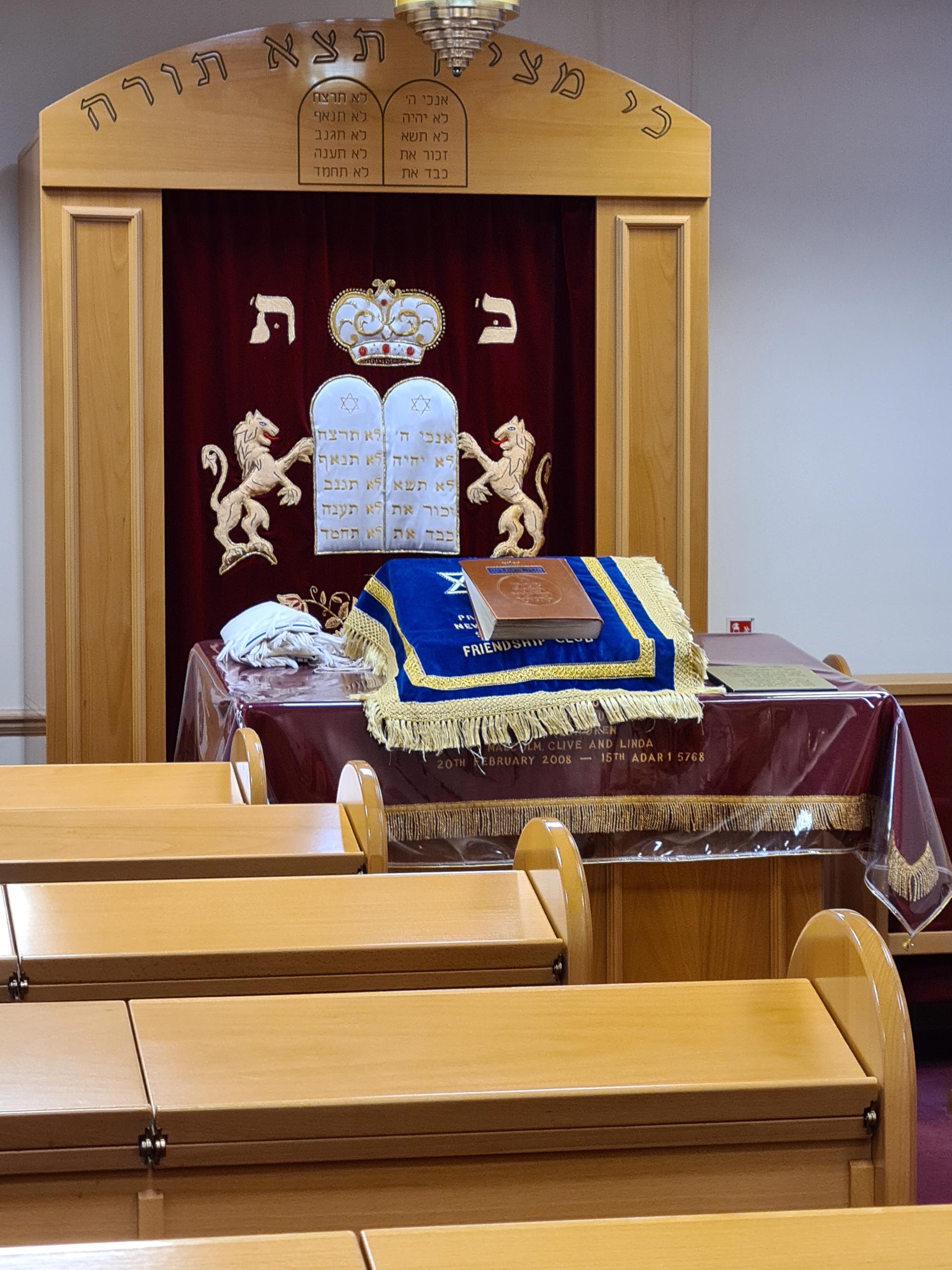 Shul & Zoom Service Details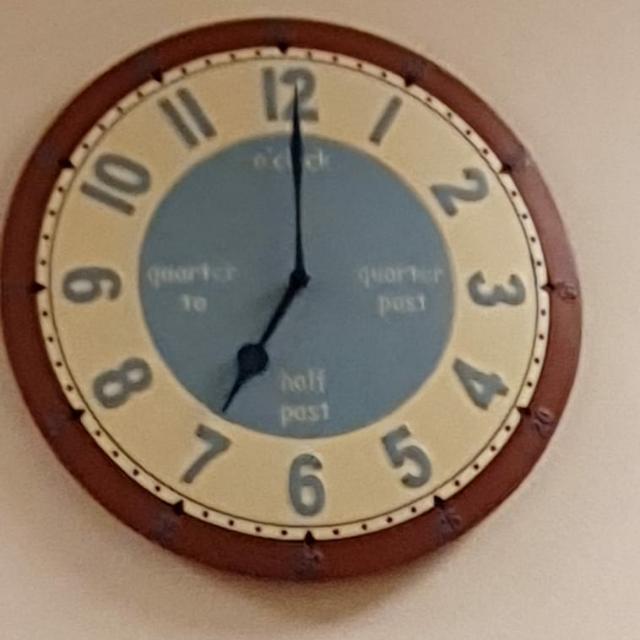 Shabbat Times - Shelach Lecha
Kabbalat Shabbat at 7.15pm in Shul.
Candle Lighting at 7.40pm (8.57pm).
Shacharit begins at 10am in Shul.
Pirkei Avot Chapter 3
Shabbat Ends at 10.17pm.
Shabbat candle lighting (Korach) next week at 7.40pm (9.03pm).
Clarification regarding the Shabbat times during the summer months

Ordinarily Shabbat begins 15 minutes before sunset. However, as we enter the long days of summer in our community we will be bringing Shabbat in at the earlier time of 7.40 pm.
This will allow our members to have their Friday night meal at a more convenient hour.

For the benefit of our members who are unable to light candles with the rest of the community at 7.40 pm, we have put the latest time for candle lighting in brackets.
Kabbalat Shabbat will take place at 7.15pm throughout the summer.
COVID PRECAUTIONS
MEN TO ENTER THROUGH THE FRONT DOORS.
PROCEED STRAIGHT TO A SEAT WITHOUT STOPPING. AVOID GREETING AND TALKING IN FOYER
LADIES TO ENTER THROUGH SIDE DOORS AND PROCEED TO SEATS UPSTAIRS KEEPING TO THE LEFT
ALL CLOAKROOMS ARE CLOSED KEEP BELONGINGS WITH YOU
NO COMMUNAL SINGING OR CHANTING, RABBI / LEADERS ONLY
MEN TO EXIT ONLY THROUGH THE SIDE AND REAR FIRE EXITS
LADIES TO EXIT USING THE MAIN STAIRCASE, KEEPING LEFT AT ALL TIMES AND PROCEED SLOWLY DOWN THE STAIRS TO FRONT FORECOURT
PLEASE OBSERVE THE 2M SOCIAL DISTANCING RULE AT ALL TIMES
WASH HANDS REGULARLY
Please remember the Guidelines are there for your protection and safety.
Important Reminder
Please be advised the synagogue is not responsible for any property left anywhere in the building for any reason.
No claims whatsoever will be entertained for any loss or damage incurred, all items are left at the owners risk.
With this stipulation the management insist any tallisim or books must be marked with the owners name and address to save any confusion.
The form to add birthdays, wedding anniversaries and yahrzeit insertions in the 2021/22 Cranbrook Synagogue Calendar were recently sent out in your Pesach mailing; if you have mislaid the form it can be downloaded from the synagogue website. Please return the completed form to Ruth Lyndon via the synagogue office; these need to be returned by June, 6th 2021.
There are occasions that we need men to help make a minyan at a levoya, this is a great mitzvah. We appreciate that during this difficult time men do not want to go out, perhaps some of our younger members would like to help out.

If you are interested please give Harold a call on 07434 580885.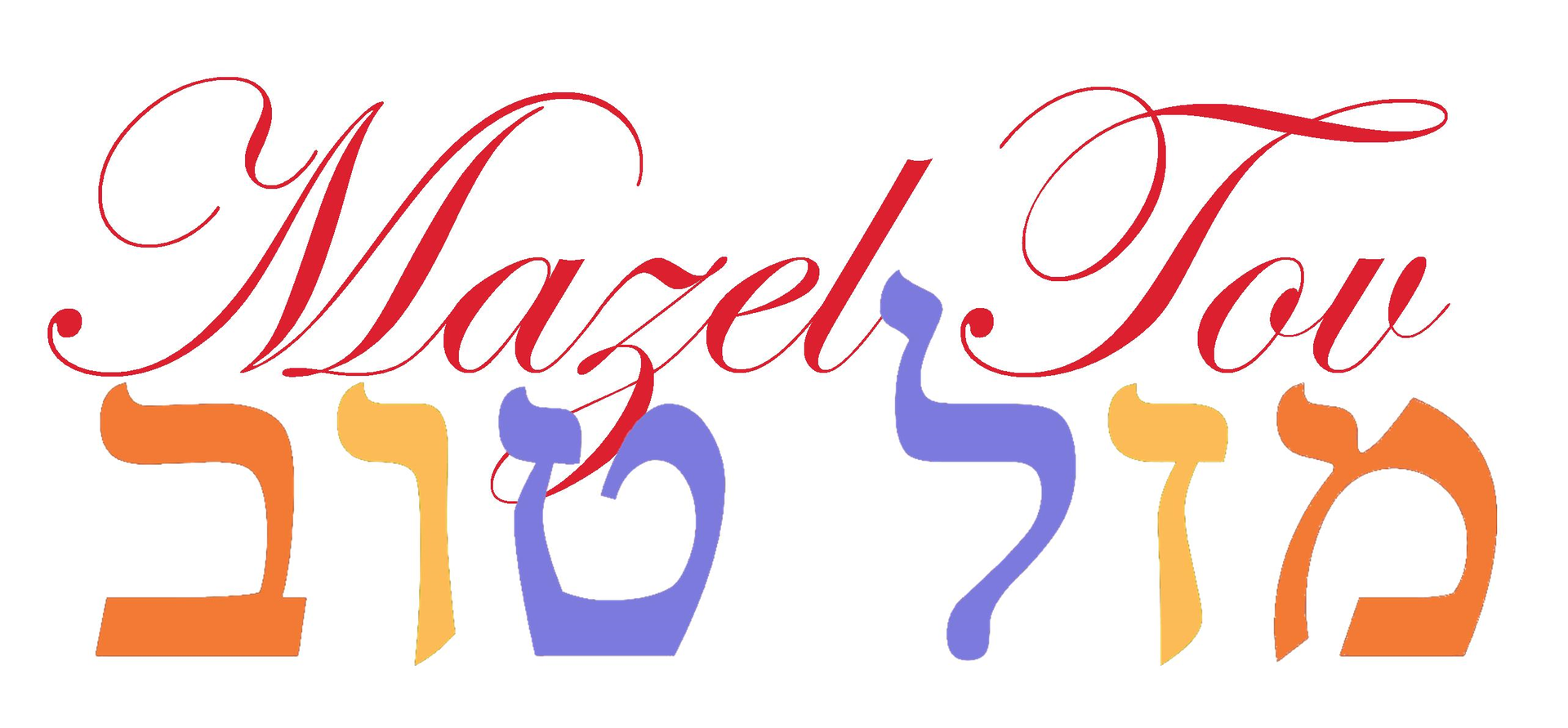 Susan & Philip Kalinsky on their Coral (35th) wedding anniversary.
Sinclair Fryland, Peter Kay, Esther Michaels, June Noah, Ellie Palmer, Donald Steinberg and Helen Walters on their respective birthdays.
Sponsorship
If you would like to mark a birthday or Simcha, or want to commemorate a Yahrzeit, this can be done by sponsoring Cranbrook News. In the forthcoming weeks, there are many dates that are available. The cost of sponsoring Cranbrook News is £15.
Sponsorship is available for the on-line version of Cranbrook News on the following dates: July 3rd, 17th & 31st; 7th & 14th August.
To book any of these dates please call the synagogue office on: 020 8629 2780 or e-mail admin@cranbrooksynagogue.org.uk
Condolences to:
Karen and Paula Molava on the loss of their mother, Diana Molava.
Corinne Marsh, Geraldine and Nigel Lazarus on the loss of their mother, Helen Lazarus.
We wish Long Life to everyone who is observing a Yahrzeit this week:

Vera Aarons, Marian Arbiter, Karla Austin, Marion Becker,
Ruth Berg, Yvonne Block, Anthony Cirsch, Marian Conway,
Joy Debenham-Burton, Hilary Finney, David Flaum, Jillian Gold,
Doreen Golding, Danielle Goldman, Gerald Goodman, Barbara Gordon,
Barbara Grew, Richard Grew, Lauren Herst, Sylvia Jay,
Adele Judt, Irene Kaye, Ingrid Lancod, Anthony Lane,
Stuart Lasky, Norma Leigh, Pauline Lester, Angela Levene,
Gary Levene, Adele Lewis, Debra Mandel, Sara Mandel,
Leslie Martin, Estelle Mendoza, Michelle Mervish,
Frank Morris, Kay Nathan, David Nathan, Ellayne Noble,
Mandy Perez, Stuart Pessok, Bernice Phillips, Gary Phillips,
Diane Rankoff, Joseph Richman, Sarah Roat, Harold Rosenberg,
Laurence Rosenberg, Rosalind Rozansky, Sidney Schlesinger,
Lisa Shaw, Doris Sheril, Cynthia Simmons, Marie Sopher,
Robert Torz, Serena Torz, Helen Tranis, Doreen Wajchendler,
Susan Wells, Melvyn Windsor, Diane Windsor and Lynne Worth.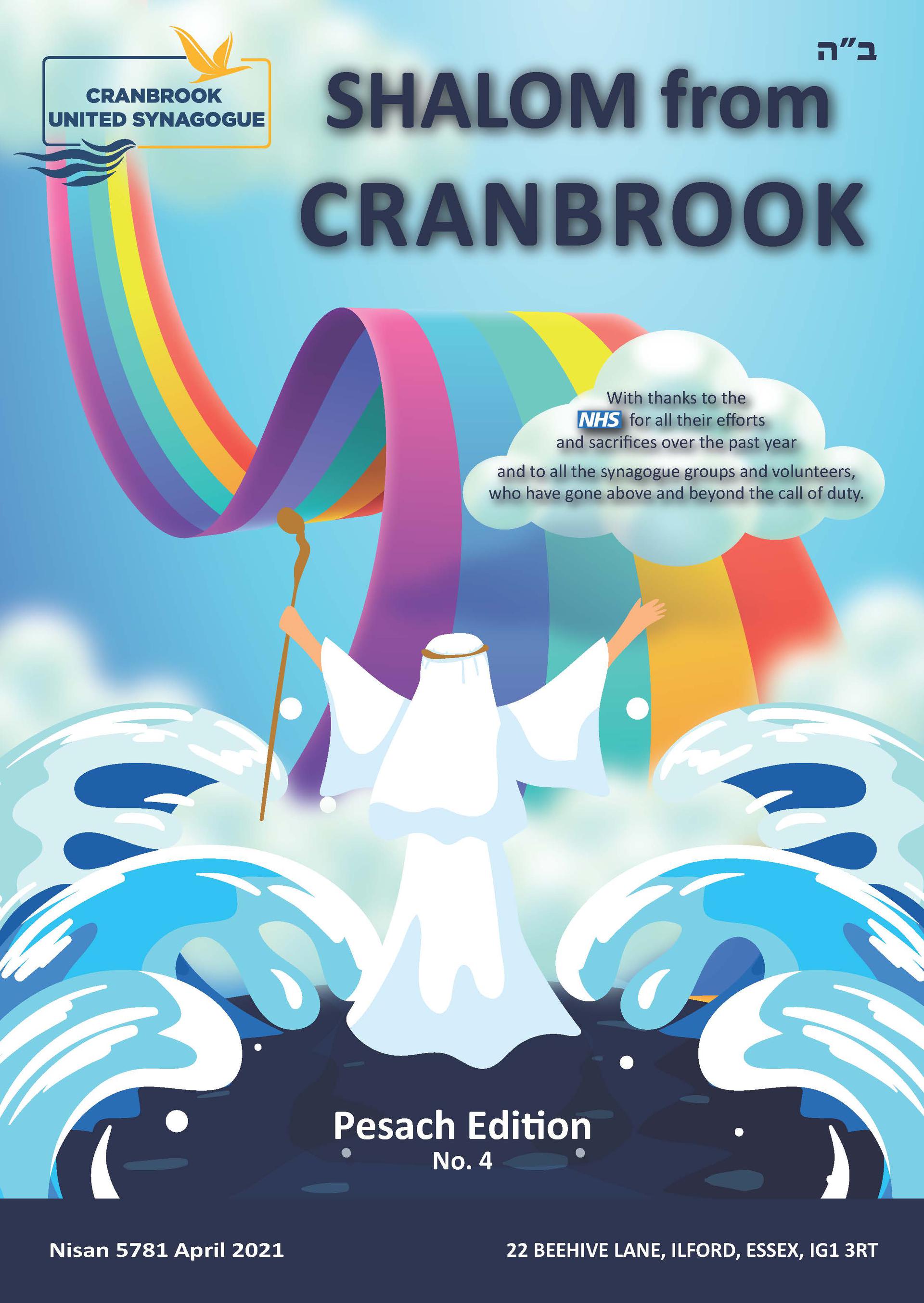 Many thanks to everyone who submitted articles for the Pesach Edition of the Shalom Magazine - we have had some excellent feedback from our readers.
I am now working on the Rosh Hashanah 5782 Edition of the Shul Magazine. If you have any interesting or amusing articles with a Jewish content that you would like us to include, please email them as soon as possible to Philippa Stanton at stanton.philippa@gmail.com.

All articles, pictures and stories must be received by 6 July, 2021 - however, I have already started collecting new articles, so please email me as soon as you can!

I look forward to hearing from you.

Philippa Stanton - Editor
Shul Office Opening Hours
As the Shul office is not open currently please call Estelle on 020 8629 2780 or Michelle on 020 8629 2783.
Rabbi Dansky is available out of hours. You can contact him directly on his mobile 07780 236697 or by calling the Shul office and selecting option 3.
Reverend Newman is available out of hours. You can contact him directly on his mobile 07882 054321 or by calling the Shul office and selecting option 4.
If you no longer wish to receive community information from
Cranbrook United Synagogue, please unsubscribe here