27th March 2021 / 14th Nisan 5781
Tzav / Shabbat HaGadol
Dear Member,
Please see below for our weekly e-newsletter.
Booking is now open for Friday Evening, 2nd April at 7.20pm, 7th Day Pesach, 3rd April at 10am, 8th Day Pesach (Yizkor), 4th April at 10am.
Bookings will close at 6pm on Wednesday 31st March.
Booking is now open for Kabbalat Shabbat on Friday, 9th April at 7.15pm and for Shabbat on 10th April at 9.30am.
We will be re-opening for regular Shacharit services from Sunday 11th April, Monday and Thursday at 7.15am, Tuesday, Wednesday and Friday at 7.30am, Sunday at 8.15am, booking is now open.
Bookings will close at 6pm on Wednesday 7th April.
The Shul office will remain open for phone calls only. Please do not visit the Shul office for any reason. If you are due to make a payment, this can be done by debit/credit card by ringing Michelle on 020 8629 2783 or by cheque through the post.
If you know of anyone that needs our help please contact the Shul office.
This week's Cranbrook News is kindly sponsored by
Barry and Rose Blitz on the occasion of
Barry's 70th birthday.
Shabbat Shalom
Cranbrook US
Should we be proud or ashamed of the 10 plagues?
One cannot go through the Seder without talking about the 10 plagues, 10 different and very creative ways in which the Egyptians in general and Pharaoh in specific were punished for not letting the Israelites go from being slaves. The Egyptians were smitten by their river, the Nile, which turned into blood so that they could not drink. Myriads of frogs jumped into their houses. Lice crawled in their hair. Pestilence killed their animals. Wild animals terrorised them. Boils caused them much pain. Their crops were decimated by torrents of hail, followed by countless locusts, who ate anything that was left. Darkness alienated them from their friends, and finally all their first born were killed.
Should we be proud or ashamed of these plagues? The main purpose of the plagues was to ensure that Pharaoh set the Israelites free. Pharaoh was given ample time and opportunity to change his mind. He was warned many times that if he didn't acknowledge G-ds' might, he would be afflicted with these plagues. Pharaoh could have stopped all of these plagues with 4 simple words: "Let the Israelites go". His refusal to do so caused the devastation and ruination of Egypt.
However, what about the common man and woman on the street? They had no control over the Israelites. Why should they suffer because of the arrogance and stubborn nature of their leader? They didn't enslave the Israelites. Innocent people were hurt, maimed, starved and many died. This doesn't seem to be something to be proud of. The UN would call it a humanitarian crisis, and perhaps it was. It is clear that we need to take a closer look at the story.
Before several of the plagues, G-d instructed Moses to give Pharoah a warning. This was to be done in the morning when Pharaoh went to bathe in the River Nile. Why should Moses meet him there specifically? The most natural place to meet the king was in his palace. The sage, Nachmanadies (1194-1270), explains as follows: "The king would go out to bathe and enjoy the water of the Nile, and when he did, all of his people would follow him out to the river. Moses warned Pharaoh at the river specifically so that the people would also hear the warning, so that they would cry out to their leader to stop acting in this evil manner".
Nachmanadies is explaining something very fundamental here. The Egyptian people, men and women alike, all knew what was about to happen. They knew and did nothing. They should have taken a stand against Pharaoh. They should not have been bystanders to Pharaoh's arrogance and evil. They should have stood up against such malevolence as holding an entire nation against their will, making them into slaves and removing their civil rights. It is irrelevant that the average Egyptian did not hold a position of power or authority. They had a moral duty to stand up against slavery, cruelty and injustice. The Egyptians suffered during the plagues to teach us a lesson for all time - not standing up for the rights of the oppressed is as bad as being the perpetrators of that evil. Edmund Burke (1729 –1797) stated: "the only thing necessary for the triumph of evil is for good men to do nothing".
Furthermore, the plagues are there to show just how abhorrent the idea of slavery is. The very idea that one nation or group can believe that their freedom and basic human rights are greater than another race is an abomination to G-d, and runs counter to the basic core of monotheism that all mankind is equal in His eyes. So abhorrent is it that G-d must make a stand, and this is what the Almighty does for the Jewish people, by sending the 10 plagues against the Egyptians. It is the first time in recorded history that a people's right to be free is promoted. In a barbaric, ancient world which believed that might gave them the right to subjugate others to their will, we see G-d standing up and declaring that this behaviour is unacceptable and must stop. This act by G-d created the blueprint of equality, and proved a strong model for the future abolishment of slavery and serfdom in the Europe and the United States, and then to racial inequality, a fight which continues to this very day in Xinjiang, China. Muslims continue to be arbitrarily detained on the basis of their identity, while others are subjected to forced labour, mass surveillance, and political indoctrination. We need to take a stand against such inequalities, and learn from the 10 plagues how despicable such actions are in God's eyes, and how we must take a stand against such oppression.
I therefore think that we have so very much to be proud about these 10 plagues. They are the archetype of the fight against oppression, and they teach us the importance of standing up against evil that still continues in our world.
I wish you all a good Shabbos
Rabbi Steven, Siobhan, Maya and Talia Dansky.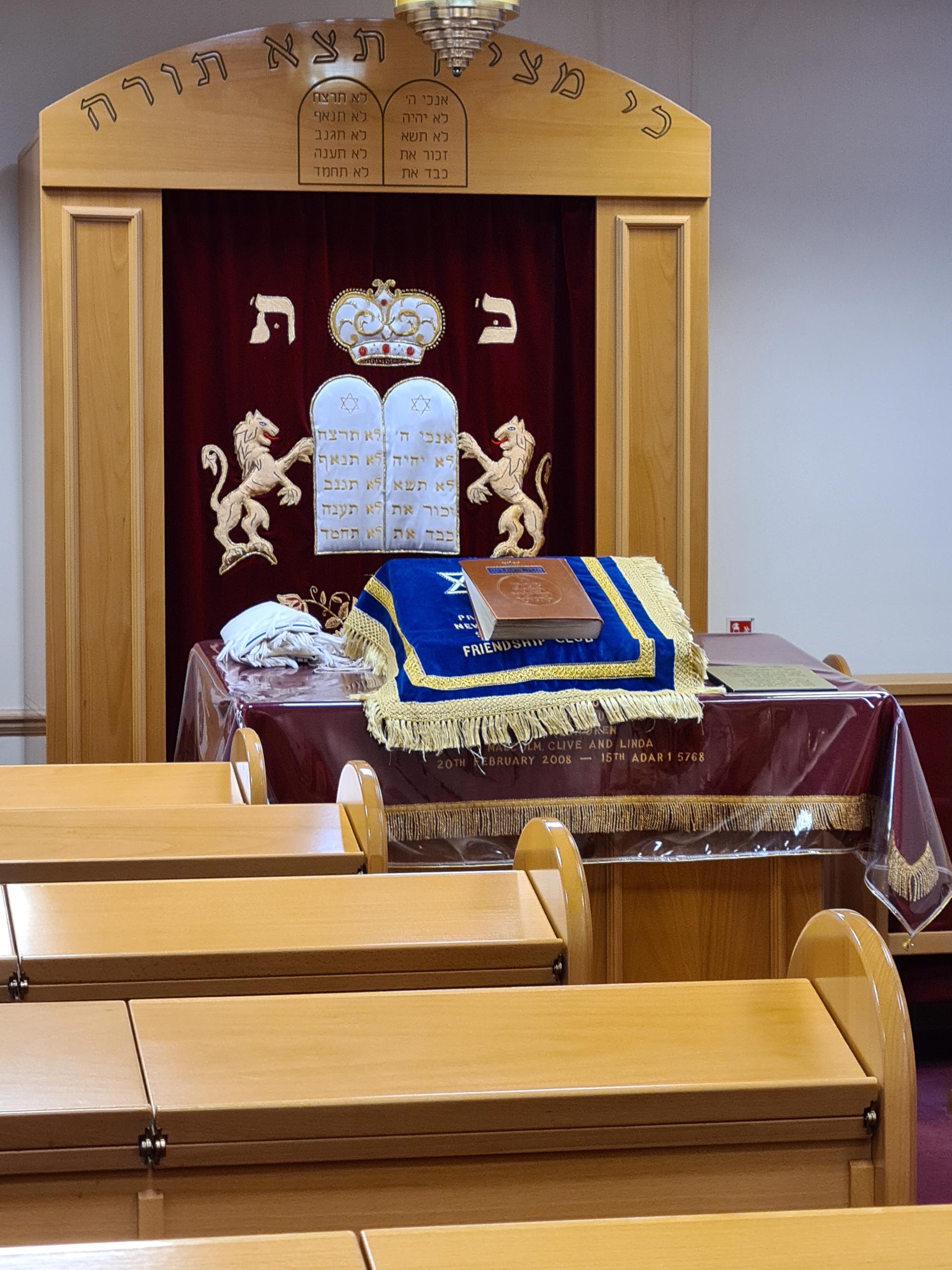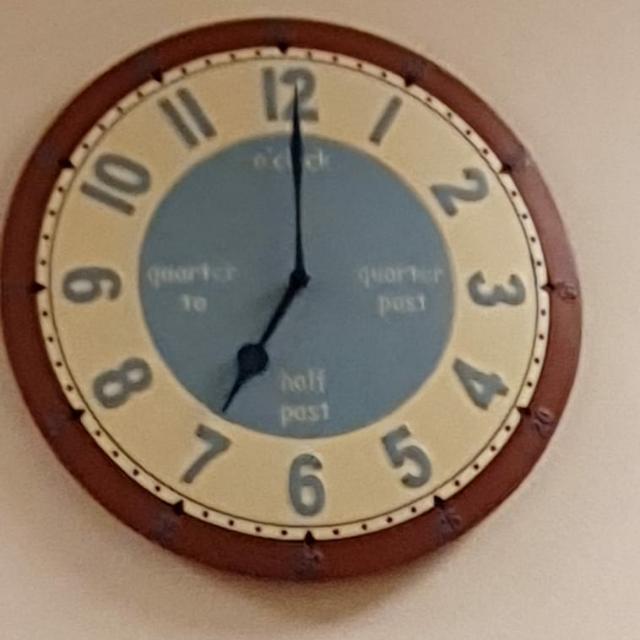 Shabbat Times - Tzav
Kabbalat Shabbat at 6.05pm in Shul
Candle Lighting at 6.09pm
Shabbat Morning at 10.30am in Shul
Yom Tov begins at 7.13pm
2nd Night light candles at 8.14pm (BST)
Yom Tov Ends at 8.16pm (BST)
Shabbat and Yom Tov

candle lighting next week at 7.21pm.
COVID PRECAUTIONS
MEN TO ENTER THROUGH THE FRONT DOORS.
PROCEED STRAIGHT TO A SEAT WITHOUT STOPPING. AVOID GREETING AND TALKING IN FOYER
LADIES TO ENTER THROUGH SIDE DOORS AND PROCEED TO SEATS UPSTAIRS KEEPING TO THE LEFT
ALL CLOAKROOMS ARE CLOSED KEEP BELONGINGS WITH YOU
NO COMMUNAL SINGING OR CHANTING, RABBI / LEADERS ONLY
MEN TO EXIT ONLY THROUGH THE SIDE AND REAR FIRE EXITS
LADIES TO EXIT USING THE MAIN STAIRCASE, KEEPING LEFT AT ALL TIMES AND PROCEED SLOWLY DOWN THE STAIRS TO FRONT FORECOURT
PLEASE OBSERVE THE 2M SOCIAL DISTANCING RULE AT ALL TIMES
WASH HANDS REGULARLY
Please remember the Guidelines are there for your protection and safety.
Exercise for members offered by Jewish Care

We have the opportunity to participate in the programme offered by Jewish Care, particularly with regard to exercise.

The following is available:-

Monday - Chair Yoga with Dance is held from 12.00pm – 1.00pm

If members are interested in this they should contact Jewish Care on 020 8418 2114.

They will then be able to register to receive details of all events being offered and also given guidance to on how to set up a Zoom meeting.
There are occasions that we need men to help make a minyan at a levoya, this is a great mitzvah. We appreciate that during this difficult time men do not want to go out, perhaps some of our younger members would like to help out.

If you are interested please give Harold a call on 07434 580885.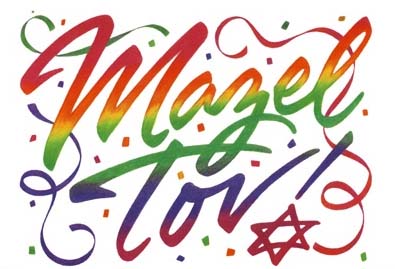 Susan & Melvyn Zussman on their wedding anniversary.
Barry Blitz, Renee Graham,
Sadie Langsman, Jason Levy
Hetty Liborwich, Michael Martin
Zena Shayer, Doreen Wajchendler and
Vivienne Woolf on their respective birthdays.
Sponsorship
If you would like to mark a birthday or Simcha, or want to commemorate a Yahrzeit, this can be done by sponsoring Cranbrook News. In the forthcoming weeks, there are many dates that are available. The cost of sponsoring Cranbrook News is £15.
Sponsorship is available for the on-line version of Cranbrook News on the following dates: April 10th, 17th & 24th; May 8th, 15th, 22nd & 29th.
To book any of these dates please call the synagogue office on: 020-8629 2780 or e-mail admin@cranbrooksynagogue.org.uk
Condolences to:
Carol Ziedman on the loss of her Aunt, Ida Pieters.
We wish Long Life to everyone who is observing a Yahrzeit this week:

Michael Alexander, Marc Alicoon, Melanie Alicoon, Ryan Alicoon,
Joan Bajer, Mark Bajer, Mercia Bloom, Barbara Brodie,
Sandra Carson, Pamela Davies, David Decker, Kenneth Demby,
Kay Demby, Carole Finkletaub, Esther Frankel, Sandra Franks,
Barrie Gold, Josephine Goldberg, Ruth Goldberg, Barbara Goldman,
Monty Goldstein, Marie Gordon, Zane Grant, Sylvia Green,
Jeffrey Haimov, Pamela Halawi, Shirley Herst, Diane Kenner,
Sandra Kisby, Barbara Klinger, Gloria Krist, Sandra Mack,
Debra Mandel, Sara Mandel, Doris Margolis, Ruth Montlake,
Sidney Moss, Diana Neslen, Maurice Nieberg, Matthew Noble,
Barbara Poluck, David Poluck, Anthony Price, Colin Rappoport,
Geoffrey Riesel, Howard Robbins, Joan Rose, Patricia Russell,
Sarah Sackwild, Levy Sampson, Neil Sapler, Susan Sapler,
Stella Shaw, Stephen Shelton, Yvonne Shoshan, Kevin Simmons,
Raymond Solomons, Rita Stedman, Simon Stern, Paul Tobe,
Vivien Vant, Ivor Wagner, Annie Wallen and Helen Walters.
January Winners
1st Prize - Howard Johnstone
2nd Prize - Philip Powell
February Winners
1st Prize - Philip Powell
2nd Prize - Anne Jayson
Shul Office Opening Hours
As the Shul office is not open currently please call Estelle on 020 8629 2780 or Michelle on 020 8629 2783.
Rabbi Dansky is available out of hours. You can contact him directly on his mobile 07780 236697 or by calling the Shul office and selecting option 3.
Reverend Newman is available out of hours. You can contact him directly on his mobile 07882 054321 or by calling the Shul office and selecting option 4.
If you no longer wish to receive community information from
Cranbrook United Synagogue, please unsubscribe here