31st July 2021 / 22nd Menachem Av 5781
Eikev / Pirkei Avot Chapter 5
Dear Member,
Please see below for our weekly e-newsletter.
Booking is now open for Kabbalat Shabbat on Friday, 6th August at 7.15pm and for Shabbat on 7th August at 10am.
Bookings will close at 10am on Wednesday, 4th August.
We are open for Shacharit services, On Monday and Thursday at 7.05am. Tuesday, Wednesday and Friday at 7.15am. Sunday and Bank Holidays at 8.15am, booking is now open.
We are open for Mincha and Ma'ariv services on Monday to Thursday at 7.30pm.
To book your place please e-mail or call Robin on 07956 617669.
Bookings will close at 10am on Friday, 6th August.
The Shul office is now open on Monday to Thursday from 10am to 2pm. Phone calls only on Fridays, between 10am-12pm.
This week's Cranbrook News is sponsored by Lilian and Kenneth Black to mark the Yahrzeits of his father, HeChaver Shemariyahu ben Shmuel Meshulam HaCohen, her mother, Sarah bat Mordecai HaLevy and his mother, Esther bat Yosef Boaz HaCohen.
Shabbat Shalom
Cranbrook US
COVID UPDATE JULY 2021
MASKS MUST STILL TO BE WORN WHILST IN THE SYNAGOGUE
SANITISE YOUR HANDS BEFORE ENTERING THE SYNAGOGUE
THE CLOAKROOMS ARE CLOSED
KEEP BELONGINGS WITH YOU AT ALL TIMES
PLEASE LEAVE 1 SEAT BETWEEN EACH PERSON AND
STAY SEATED DURING THE SERVICE – 2 METRE DISTANCING IS NO LONGER REQUIRED
Track and Trace booking is still required
Men enter through the front doors & proceed straight to your seat;
No hand shaking or contact greeting;
Use books provided;
Sanitise hands frequently;
Exit calmly through the side & back doors;

Ladies to enter through side doors and proceed to seat upstairs;
2M distancing is no longer a requirement;
Use books provided;
Exit down main staircase keeping to the left;
For Security, please clear forecourt as soon as possible.
Security Department
The Torah says what?
"The most important Commandment is missing from the Ten Commandments"
The Ten Commandments which were read last week in Synagogue are important for various reasons. The first of which is that these commandments were issued from G-d's mouth and where heard by the entire Jewish nation. The 10 commandments contain various fundamental laws between man and G-d, such as the belief in One G-d, not taking G-d's name in vain, and keeping the Sabbath day. There are also commandments between man and man, including the laws not to murder or to kidnap, not being a false witness and not coveting the things which belong to our neighbours. Yet, there are some who have argued that it is missing the most fundamental commandment of all - "Love your Neighbour as you love yourself". Surely such a commandment is the basis of the entire Torah.
This question was posed in a recent article but has its roots in a statement made in the Medrash and Talmud in which no less a personality than Rabbi Akiva said that the most important verse in the Torah is "Love your Neighbour as yourself". The Talmud relates that when a proselyte wished to convert and wanted a basic precis of the entire Torah, Hillel the Elder recommended the dictum: "What you don't want done to yourself, don't do to your fellow", which many understand as another way of saying "Love your Neighbour as yourself". Why miss out such an important verse from the Ten Commandments?
I would like to suggest that the 10 commandments do something far more intrinsic than just laying out the most important of the commandments. It gives us a deep understanding of the nature of all commandments between man and man. We know that the 10 commandments had two columns, one containing the commandments between man and G-d and the other between man and man. These two paragraphs were parallel to one another to teach us the most vital lesson possible - that within each commandment between man and man, we need to understand that there is a G-dly element. For example, the reason that we do not murder is only because it is morally unacceptable. We do not murder because when you kill another person, you are destroying an element of G-dliness in the world. (It is for this reason that when a person unfortunately becomes bereaved they recite Kaddish - an element of Spirituality epitomised by the deceased who has left this world, and we need to fill that vacuum with something spiritual).
This principle guides us throughout the Torah. Everything that we are told not to do to our fellow man is not only a commandment on a moral imperative to ensure that society works properly. It is because harming our fellow man in any way is in some way a desecration of G-d's name, and this we learn from the 10 commandments.
So, in answer to this claim - the most important verse may very well be "love your neighbour as yourself". However, the purpose of the 10 commandments is not to give us the most important laws, but rather to express the rationale of all the laws including loving your neighbour as yourself, because when you love another person, you can in the words of Les Miserables "see the face of G-d". That is the ultimate purpose of the 10 commandments.
I wish you all a good Shabbos
Rabbi Steven, Siobhan, Maya and Talia Dansky.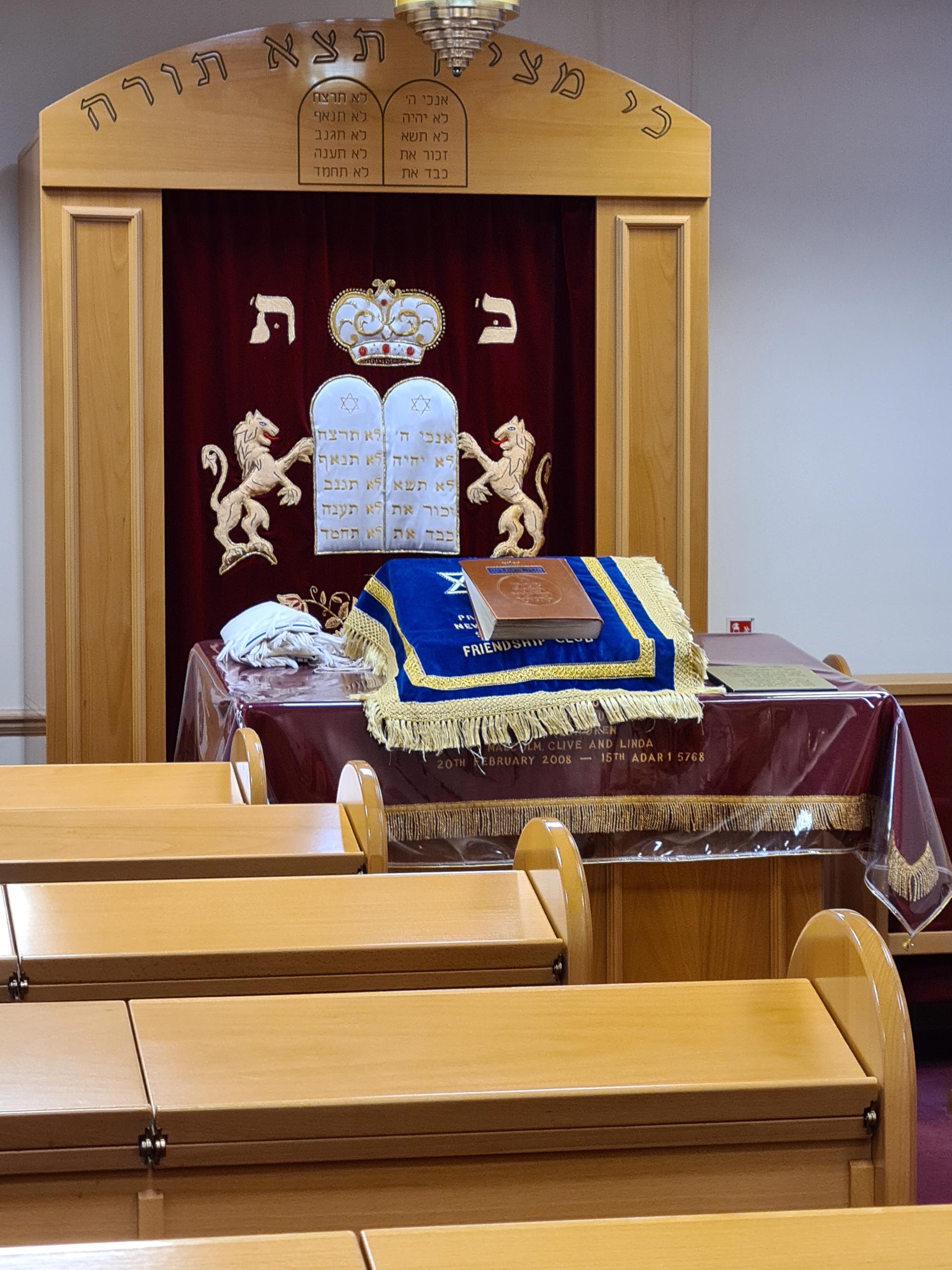 Weekday Shacharit: In Shul
Sunday at 8.15am
Monday and Thursday at 7.05am.
Tuesday, Wednesday & Friday at 7.15am.

Mincha & Ma'ariv: In Shul
Monday, Tuesday, Wednesday & Thursday at 7:30pm.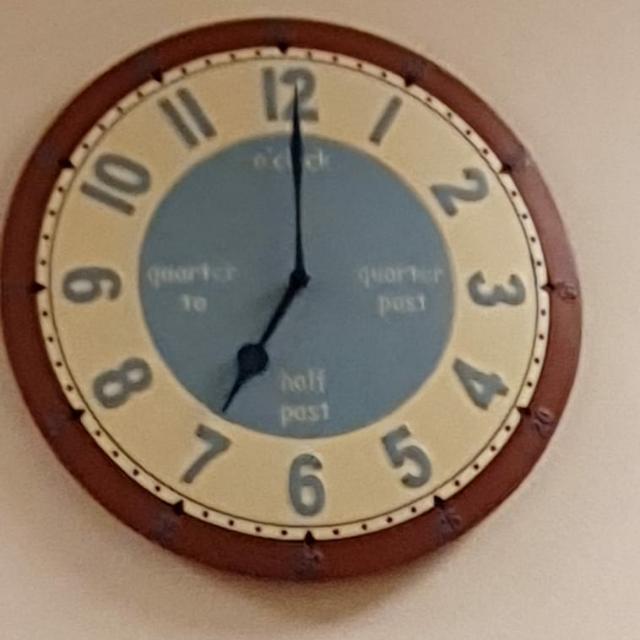 Shabbat Times - Eikev
Kabbalat Shabbat at 7.15pm in Shul.
Candle Lighting at 7.40pm (8.38pm).
Shacharit begins at 10am in Shul.
Pirkei Avot Chapter 5
Shabbat Ends at 9.47pm.
Shabbat candle lighting (Re'eh) next week at 7.40pm (8.26pm).
Clarification regarding the Shabbat times during the summer months

Ordinarily Shabbat begins 15 minutes before sunset. However, as we enter the long days of summer in our community we will be bringing Shabbat in at the earlier time of 7.40 pm.
This will allow our members to have their Friday night meal at a more convenient hour.

For the benefit of our members who are unable to light candles with the rest of the community at 7.40 pm, we have put the latest time for candle lighting in brackets.
Kabbalat Shabbat will take place at 7.15pm throughout the summer.
Happy's Circus
Our community needs you!!! The Circus is coming to town! All three local Jewish schools are really excited to be putting on this event. Although we don't want to wish the summer away the Circus is happening in just 7 weeks!! Please buy your tickets, support the schools as we try and desperately raise much needed funds. We are also trying to find sponsors for the event. If you can help in any way please email: lmarks13.317@kkshs.uk or call 07968 748688.
Leyning and Haftorah
If you would like to lein part of your Barmitzvah or read the Haftorah on a Shabbat or would need some help in going over.

Please contact Harold who will pass on your name to Rabbi Dansky.

Please don't be shy we would love to have more of our members take part in the service on a Shabbat morning.
There are occasions that we need men to help make a minyan at a levoya, this is a great mitzvah. We appreciate that during this difficult time men do not want to go out, perhaps some of our younger members would like to help out.

If you are interested please give Harold a call on 07434 580885.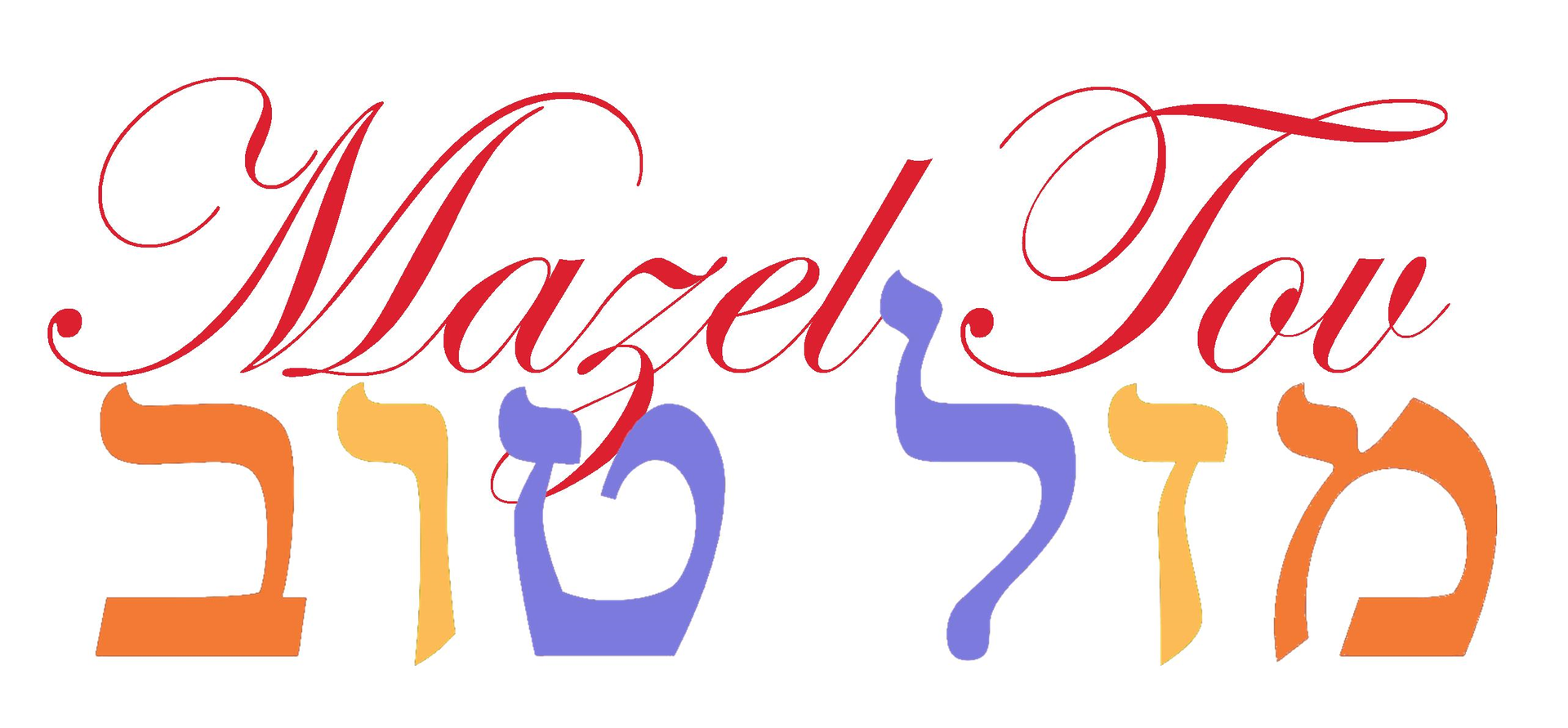 Henry Esterson, Stuart Lasky, Marc Saltman, Rosalyn Herman,
Anne Green, Sidney Lever, Elaine Shear, Marlene Mendel,
Elaine Duque and Monty Goldstein on their respective birthdays.
Rachel and Mark Serkes on the birth of their baby boy, Samuel David and to Sarina on the birth of her baby brother.
Phillip Cohen on his 2nd Bar-Mitzvah.
Sponsorship
If you would like to mark a birthday or Simcha, or want to commemorate a Yahrzeit, this can be done by sponsoring Cranbrook News. In the forthcoming weeks, there are many dates that are available. The cost of sponsoring Cranbrook News is £15.
Sponsorship is available for the on-line version of Cranbrook News on the following dates: 7th & 14th August; 11th, 18th and 25th September; 2nd, 16th, 23rd and 30th October.
To book any of these dates please call the synagogue office on: 020 8629 2780 or e-mail admin@cranbrooksynagogue.org.uk
We wish Long Life to everyone who is observing a Yahrzeit this week:
Helen Bannister, Ashley Bean, Samuel Blitz, Karen Brent,
Rosalind Burns, Ivor Clements, Monica Cohen, Kevin Craine,
Frances Darwin, Leila Delew, Maureen Diamond, Barbara Goldman,
Alma Goodman, Stella Graham, David Greenberg, Helena Helman,
Betty Herman, Sylvia Jay, Jacqueline John, Harry Karker,
Jeffrey Leader, Rose Lewis, Mervyn Lyndon, Denise Martin,
Anita Miller, Avi Myers, Daniella Myers, Eli Myers, Ellayne Noble,
Martin Perceval, Stuart Pessok, David Pinner, Stephanie Powell,
Angela Roberts, Sandra Robins, Rita Shenker, Kevin Shine,
Lisa Shine, Brenda Shinett, Susan Sidloff, Michael Silver,
Leonard Silver, Cynthia Simmons, Jeffrey Smith, Sheila Solomons,
Betty Spencer, Philip Spencer, Peter Spill, Eric Stevens,
Rita Stevens, Phyllis Stillerman, Alan Tartes and Helen Walker.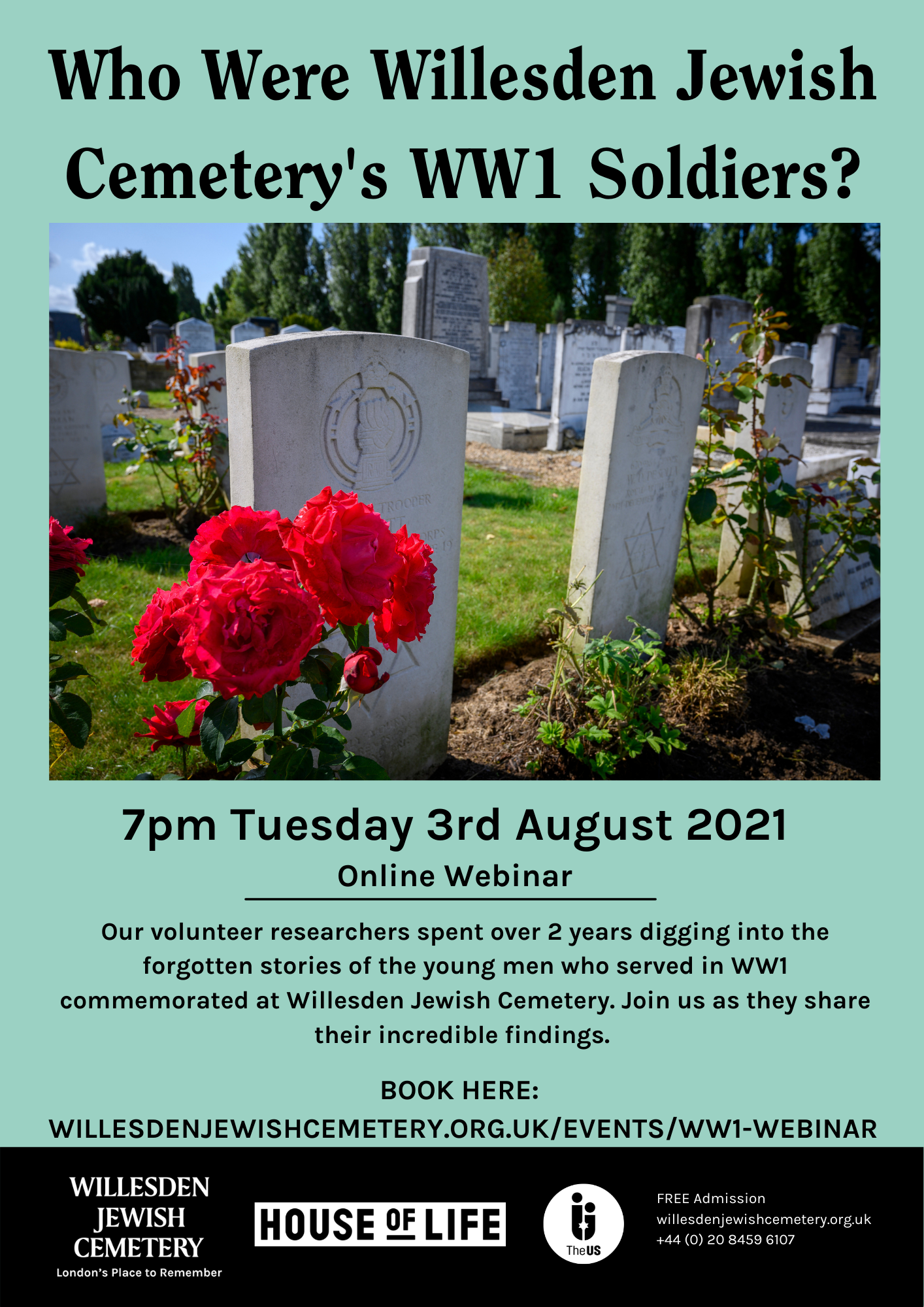 Shul Office Opening Hours
The Shul office is now open
Estelle on 020 8629 2780 or Michelle on 020 8629 2783.
Rabbi Dansky is available out of hours. You can contact him directly on his mobile 07780 236697 or by calling the Shul office and selecting option 3.
Reverend Newman is available out of hours. You can contact him directly on his mobile 07882 054321 or by calling the Shul office and selecting option 4.
If you no longer wish to receive community information from
Cranbrook United Synagogue, please unsubscribe here