17th July 2021 / 8th Menachem Av 5781
Devarim / Shabbat Chazon
Dear Member,
Please see below for our weekly e-newsletter.
After the conclusion of Shabbat at 10.11pm, you should recite the phrase "Baruch Hamavdil bein kodesh l'chol" ("Blessed is the One who separates between holy and mundane"). This phrase declares that Shabbat has finished and allows you to do weekday activity, including joining Zoom for Ma'ariv and Eicha at 10.30pm.
https://us02web.zoom.us/j/81050022128?pwd=ZEpwZXkxVFgzNko1aGNSSDhZV2Ntdz09
Meeting ID: 810 5002 2128 / Password: 434484
Booking is now open for Kabbalat Shabbat on Friday, 23rd July at 7.15pm and for Shabbat on 24th July at 10am.
Bookings will close at 6pm on Wednesday, 21st July.
We are open for Shacharit services, On Monday and Thursday at 7.05am. Tuesday, Wednesday and Friday at 7.15am. Sunday and Bank Holidays at 8.15am, booking is now open.
We are open for Mincha and Ma'ariv services on Monday to Thursday at 7.30pm.
To book your place please e-mail or call Robin on 07956 617669.
Bookings will close at 6pm on Thursday, 22nd July.
The Shul office will remain open for phone calls only. Please do not visit the Shul office for any reason. If you are due to make a payment, this can be done by debit/credit card by ringing Michelle on 020 8629 2783 or by cheque through the post.
If you know of anyone that needs our help please contact the Shul office.
Shabbat Shalom
Cranbrook US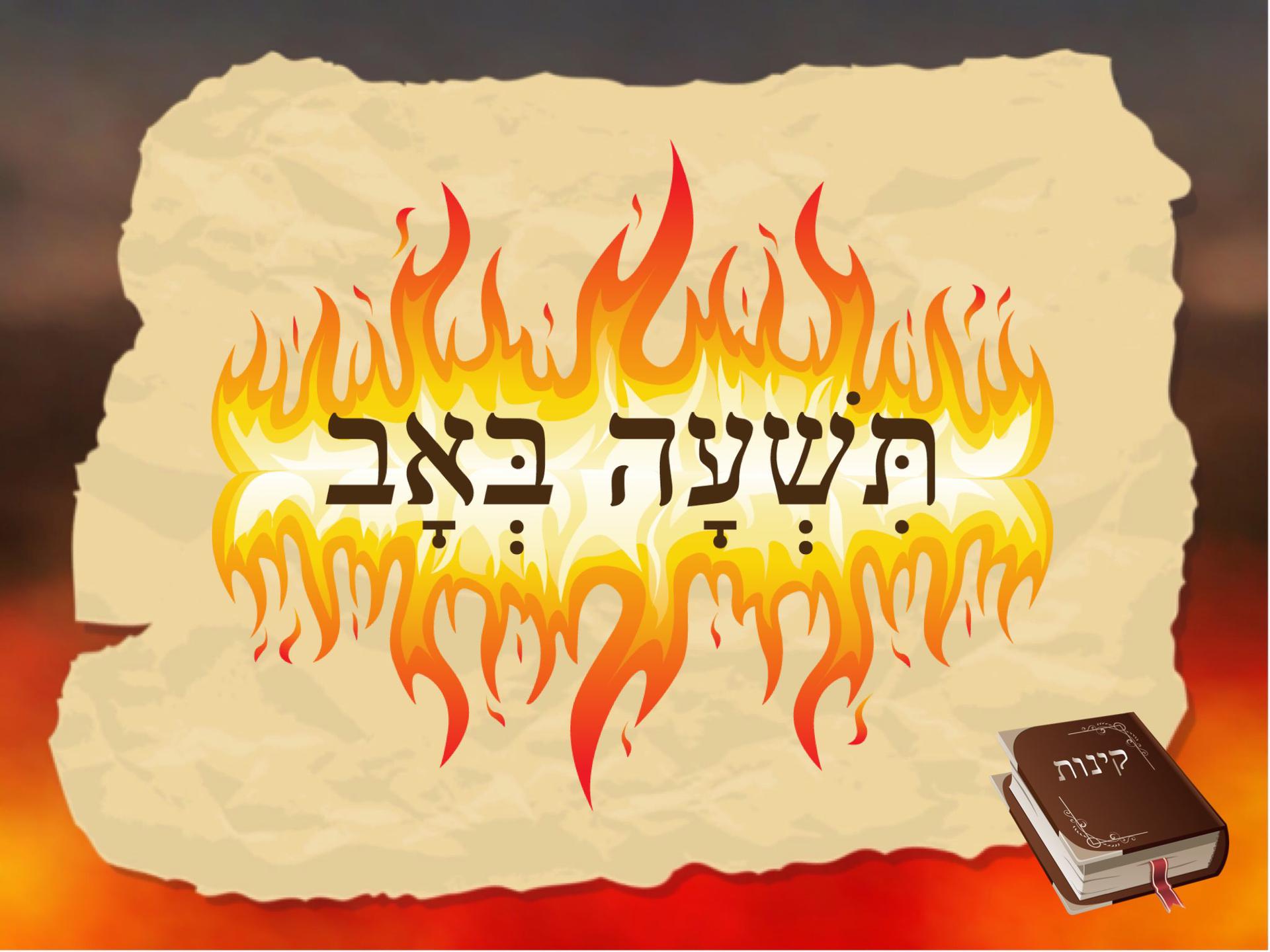 Tisha B'Av

On Sunday morning 18th, Shacharit (no tallis/tefilin) will be at 8.30am; this will be followed by Kinnos @ approx. 9.15am. There will be an explanation about Tisha B'Av by Rabbi Dansky following Kinnos.
Mincha (tefilin) at 5.30pm, Film presentation of "Paper Clips" at approx. 6.15pm, Ma'ariv at 7.30pm, Fast ends at 10.03pm.
For track and trace purposes please e-mail communications@cranbrooksynagogue.org.uk to book your place.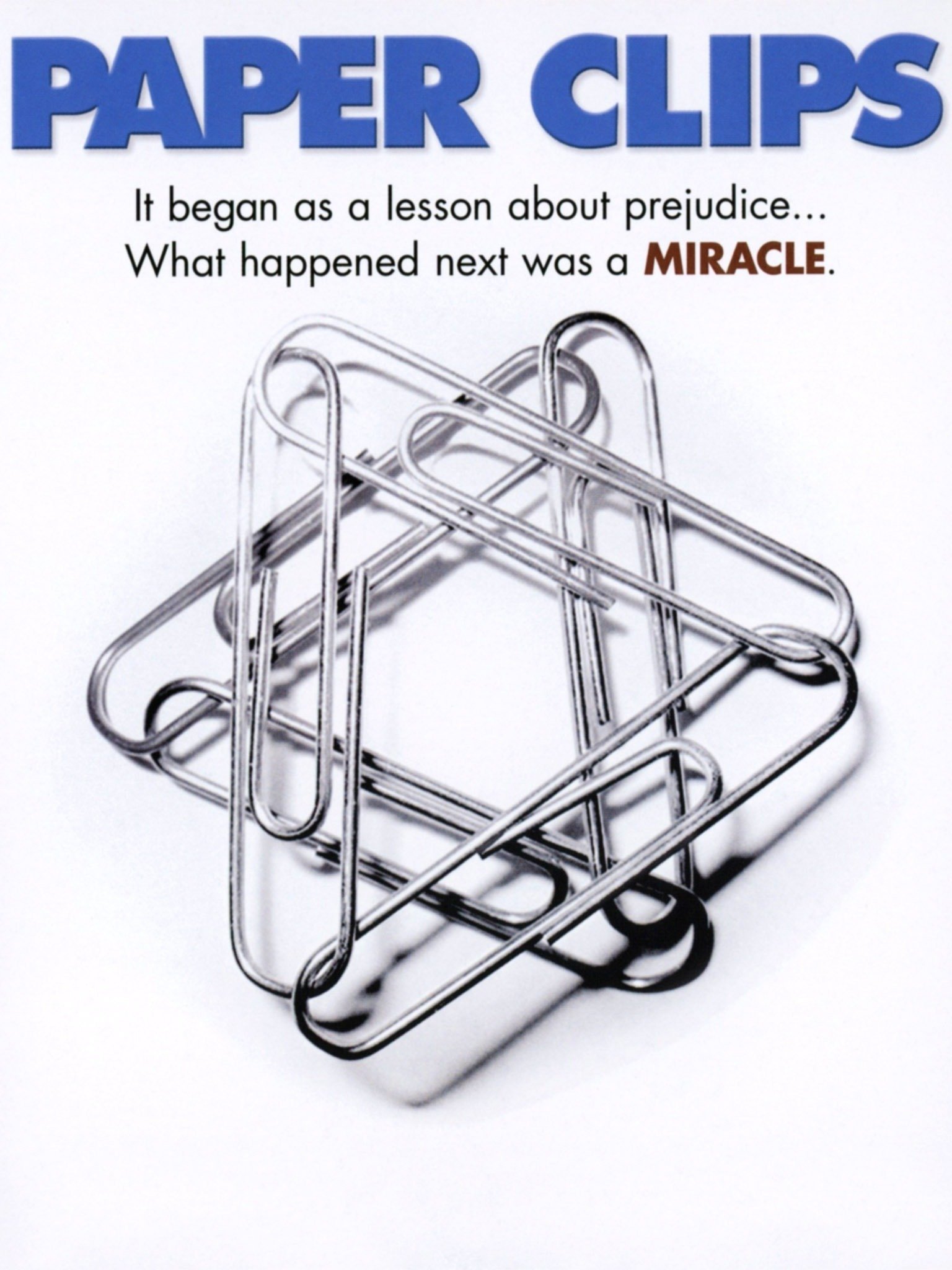 Searching for an effective way to teach their students about the scale of the Holocaust, school officials in Tennessee devise a unique class project involving paper clips.
The middle school students in a rural, heavily Christian community begin collecting the paper clips to represent the Jews who perished in concentration camps in World War II.
After millions of the paper clips are collected, the last step is to place them inside a German rail car, a poignant echo of the Final Solution.
The Torah says what? Moshe was a weak public speaker
In Exodus we are told that Moses refused to lead the Jewish people with the excuse that he was " not a man of words, neither today nor yesterday, for I am heavy of mouth, and heavy of tongue" (Exodus,4:10) - clearly not the best example of a confident public speaker. Rashi explains that to be heavy of mouth and heavy of tongue means that he spoke with difficulty.
And yet, in this week's Torah portion we are shown a very different speaker. We are told "These are the words that Moses spoke to the entire Jewish people…."(Deuteronomy 1:1) which begins a speech which continues for the vast majority of the book of Deuteronomy. What happened to facilitate this change?
The Medrash states that the Israelites themselves are surprised by Moses's new confident voice. They said – "you yourself said that you couldn't speak well in public and now you are continuing a speech for such a very long time - what happened?" The Ketav Sofer, one of the leading Rabbis in Hungary in the 19th century explains that while Moshe had spoken a huge amount throughout the middle 2 books of the Torah, and had been the one to facilitate the giving of the Torah he spoke perfectly, and that was because G-d spoke through his lips. Moshe was so connected to Hashem that every single word of G-d was not his own - it was G-d's. It would make sense if G-d is speaking through his mouth that every word would be perfect - Moses becomes the vessel of G-d, not an independent speaker. However, now that Moses was saying words which were his own, the Jewish people were then surprised, because they thought that when he spoke for himself, he should have spoken without confidence.
We still haven't answered our question - what changed that enabled Moses to suddenly become a confident speaker? What facilitated this change?
The Chassidic Masters explain that Moses' difficulty was not the ability to speak, as is evidenced by this very long speech that he gives in Deuteronomy. Moses always had the capacity to speak. However, his words were not understood. He was so connected to G-d at all times, and as a result anything that he said would only be understood by someone who had a similar understanding of G-d. Therefore, it would be difficult to speak to someone who was firmly rooted in the physical world. Someone like Pharaoh would never understand Moses. Even the Jewish people, as wonderful as they were, would not understand Moses. Trying to understand Moses would be like children going to a lecture in Astrophysics given by a brilliant professor. They would hear the words, but not understand a single one.
It was only in the 40th year of the Jew's visit that the Jews had developed to the extent that they could actually hear and understand Moses's words. They had a sufficient experience of G-d through the miracles that he had performed to hear Moses for the first time. It is at this moment, in the 40th year of their time in the desert that Moses has his first moment to speak freely to the Jewish people. It was not Moses whose ability to speak had changed, but rather the Israelites ability to listen.
I wish you all a good Shabbos
Rabbi Steven, Siobhan, Maya and Talia Dansky.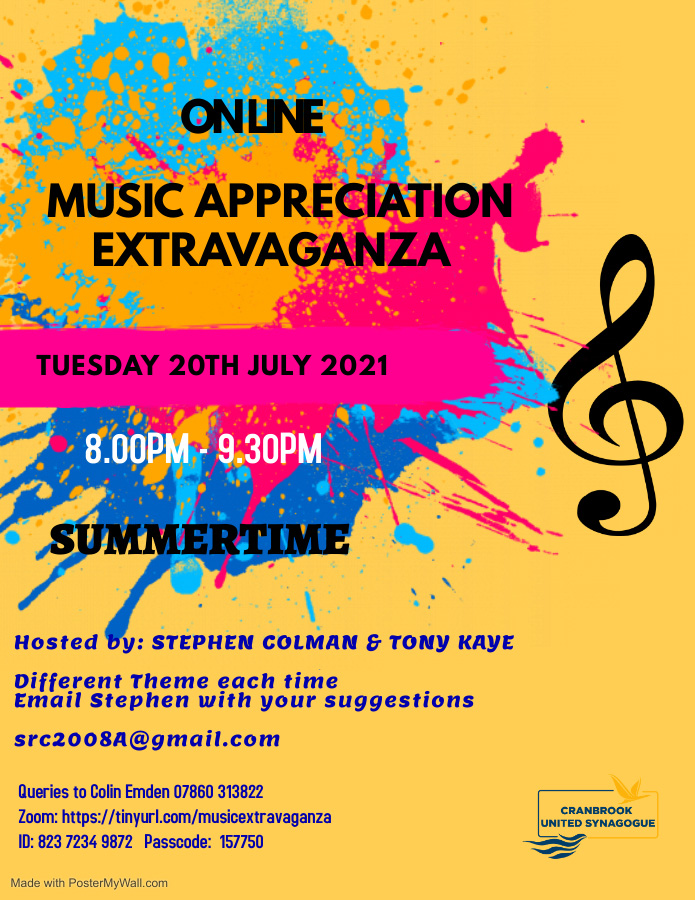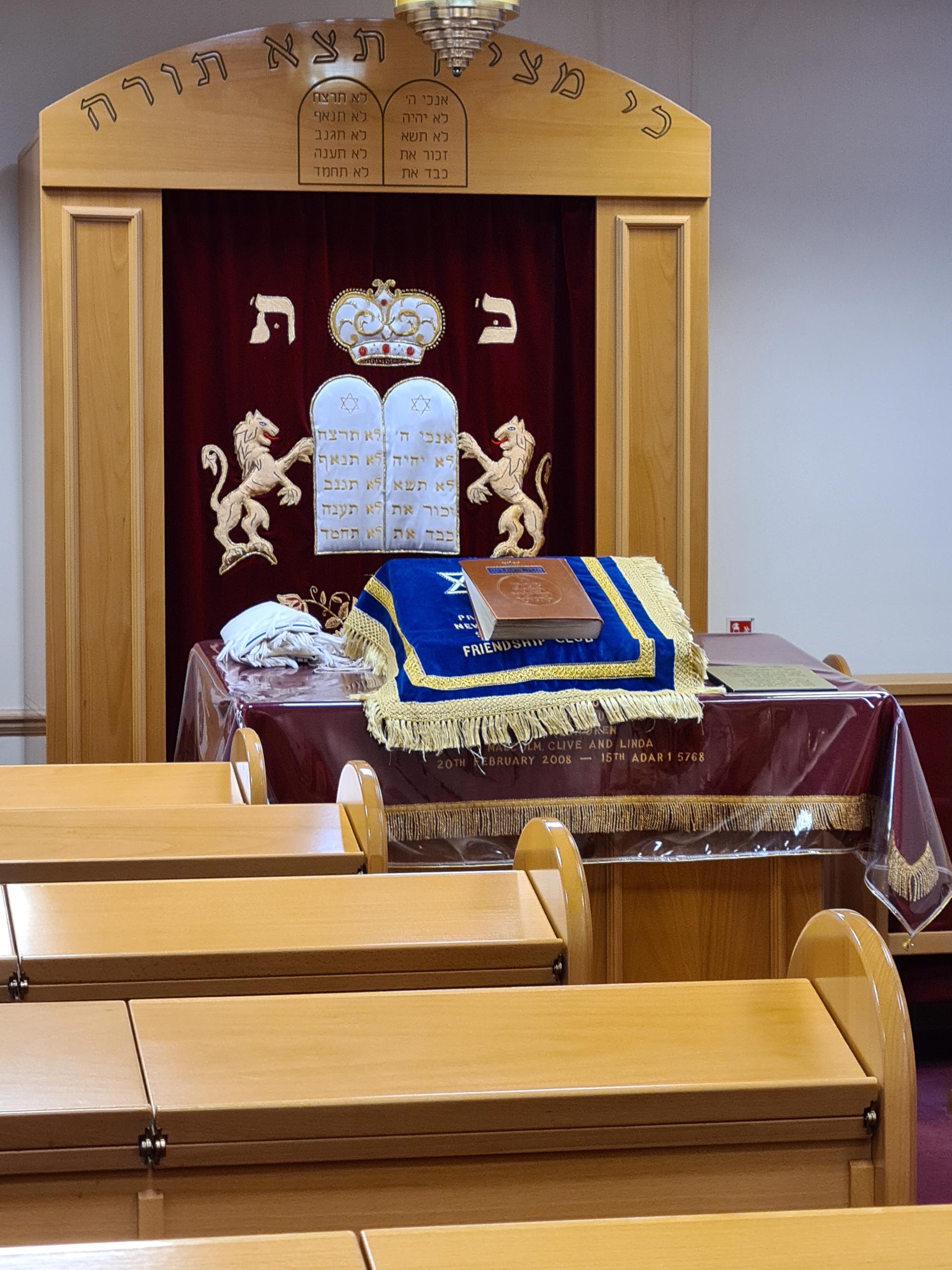 Shul & Zoom Service Details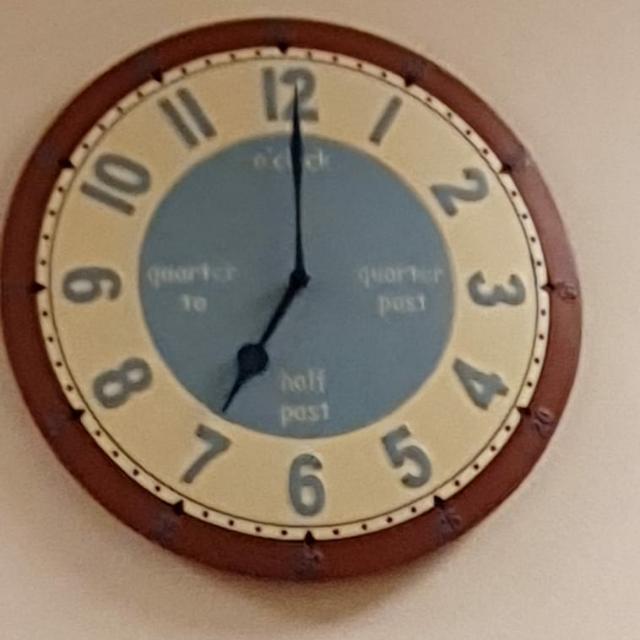 Shabbat Times - Devarim
Kabbalat Shabbat at 7.15pm in Shul.
Candle Lighting at 7.40pm (8.56pm).
Shacharit begins at 10am in Shul.
Pirkei Avot Chapter 3
Shabbat Ends at 10.11pm.
Shabbat candle lighting (Va'etchanan) next week at 7.40pm (8.48pm).
Clarification regarding the Shabbat times during the summer months

Ordinarily Shabbat begins 15 minutes before sunset. However, as we enter the long days of summer in our community we will be bringing Shabbat in at the earlier time of 7.40 pm.
This will allow our members to have their Friday night meal at a more convenient hour.

For the benefit of our members who are unable to light candles with the rest of the community at 7.40 pm, we have put the latest time for candle lighting in brackets.
Kabbalat Shabbat will take place at 7.15pm throughout the summer.
Chesed - food bank collection

Following the success of last year's food collection campaign and the ever growing demand for food from families hit by the Pandemic, US Chesed have decided to run this project again this summer.
US Chesed are encouraging members to donate the food items as listed on the poster below. If you are able to help by donating one of these items, please bring them to the Shul Office at the following times from Monday 21st June 2021 until Thursday 22nd July 2021.
Mondays: 10am-2pm
Thursdays: 10am-2pm
We will be unable to accept toiletries or any other items at this time.
Please do not donate perishable items.
Please note masks must be worn at all times and you will be asked to drop your donations into the allocated boxes.

With thanks for your support.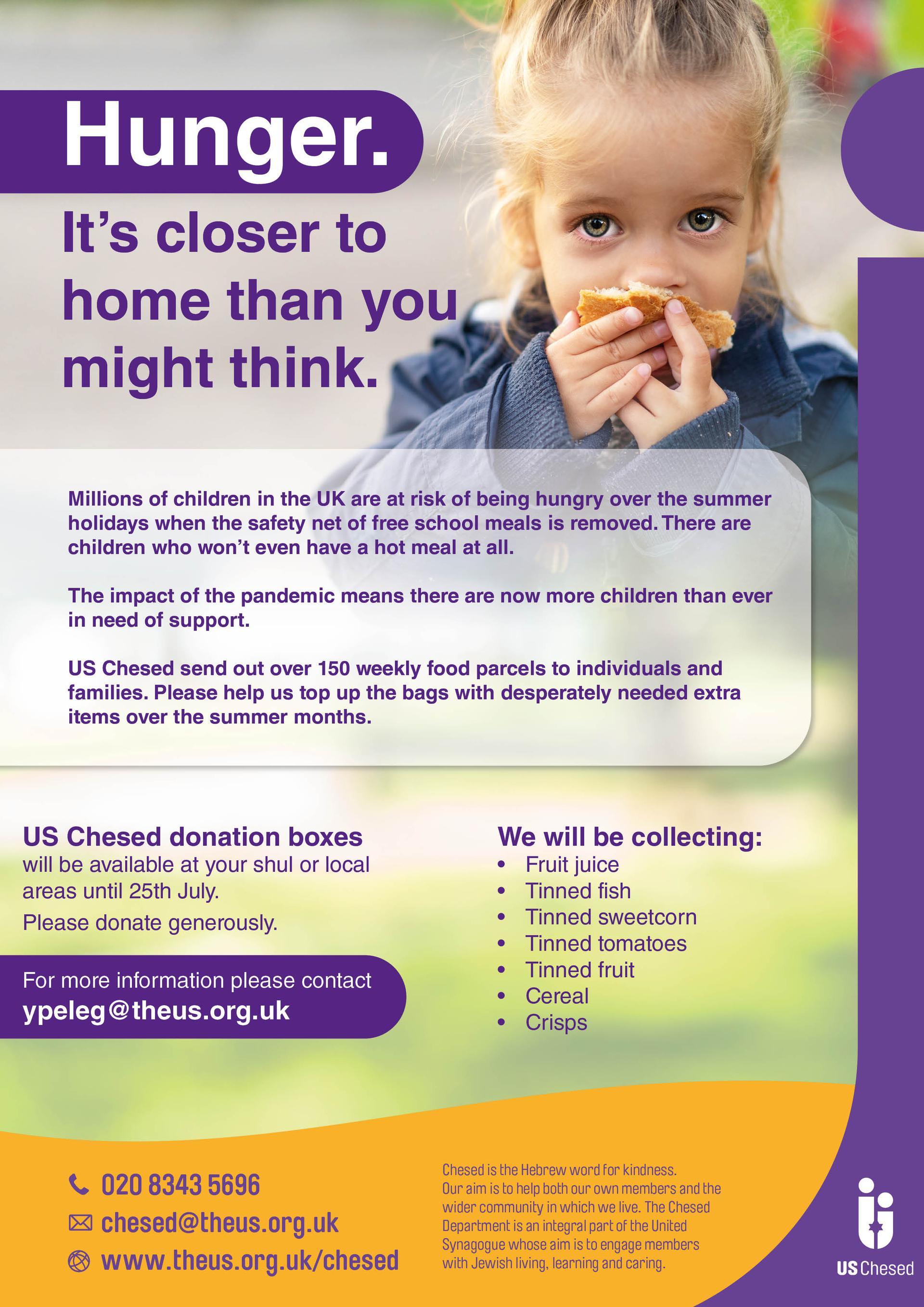 COVID PRECAUTIONS
MEN TO ENTER THROUGH THE FRONT DOORS.
PROCEED STRAIGHT TO A SEAT WITHOUT STOPPING. AVOID GREETING AND TALKING IN FOYER
LADIES TO ENTER THROUGH SIDE DOORS AND PROCEED TO SEATS UPSTAIRS KEEPING TO THE LEFT
ALL CLOAKROOMS ARE CLOSED KEEP BELONGINGS WITH YOU
NO COMMUNAL SINGING OR CHANTING, RABBI / LEADERS ONLY
MEN TO EXIT ONLY THROUGH THE SIDE AND REAR FIRE EXITS
LADIES TO EXIT USING THE MAIN STAIRCASE, KEEPING LEFT AT ALL TIMES AND PROCEED SLOWLY DOWN THE STAIRS TO FRONT FORECOURT
PLEASE OBSERVE THE 2M SOCIAL DISTANCING RULE AT ALL TIMES
WASH HANDS REGULARLY
Please remember the Guidelines are there for your protection and safety.
Message from the Burial Society

On Tisha B'Av, Sunday, 18th July 2021, Alderney Road, Brady Street, Lauriston Road, Plashet and West Ham cemeteries will be open between 11.00 – 15.00. Appointments are not required for visits on this day.
Leyning and Haftorah
If you would like to lein part of your Barmitzvah or read the Haftorah on a Shabbat or would need some help in going over.

Please contact Harold who will pass on your name to Rabbi Dansky.

Please don't be shy we would love to have more of our members take part in the service on a Shabbat morning.
There are occasions that we need men to help make a minyan at a levoya, this is a great mitzvah. We appreciate that during this difficult time men do not want to go out, perhaps some of our younger members would like to help out.

If you are interested please give Harold a call on 07434 580885.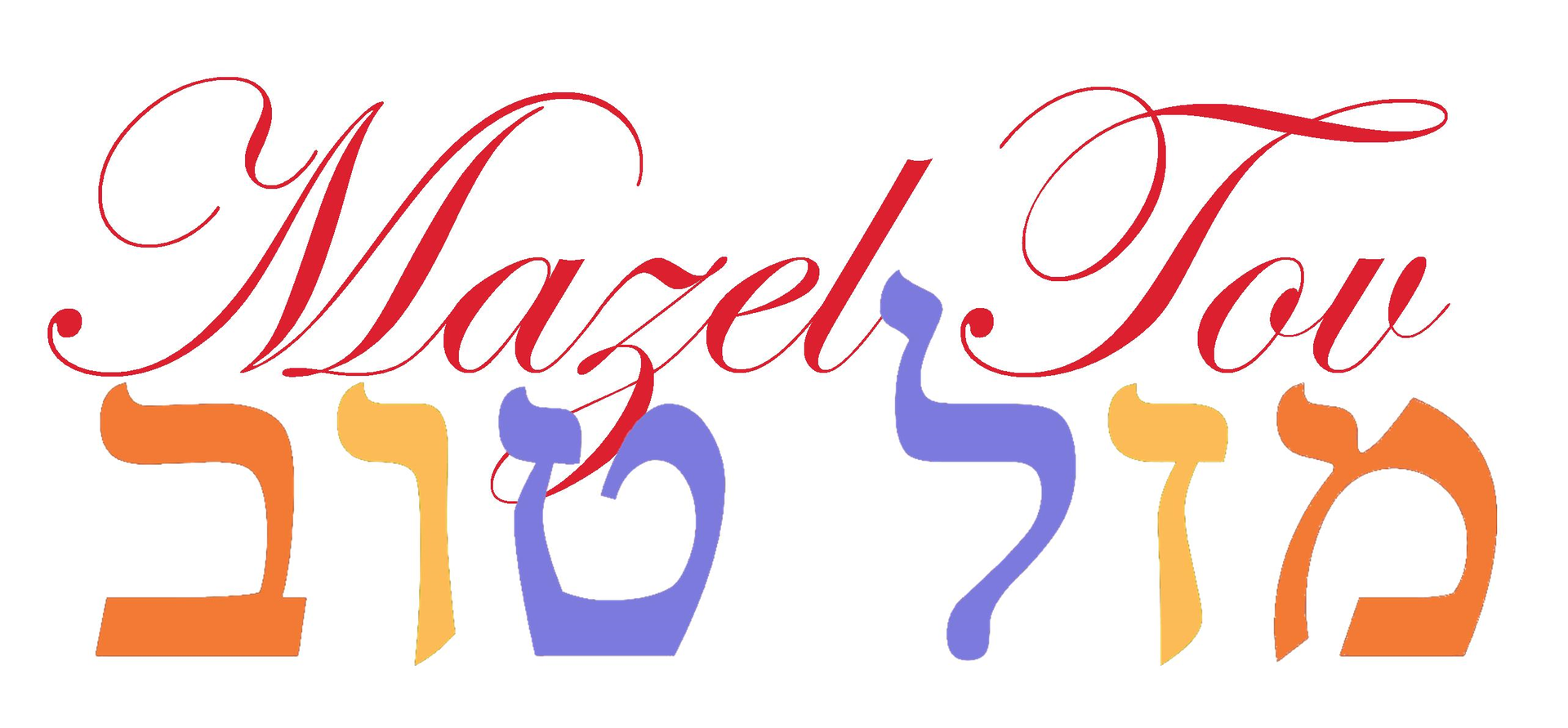 Frank Baum, Gerald Fox, Alan Greenberg, Michelle Greenberg,
Nathan Mehlman,,Shai Saltman, Edna Shutz, Betty Spencer,
Emma Tomas and Victor Wallen on their respective birthdays.
Lester Harris & Deborah Harris on the engagement of Naomi to Moshe.
Ted Leigh on the birth of a great granddaughter.
Sponsorship
If you would like to mark a birthday or Simcha, or want to commemorate a Yahrzeit, this can be done by sponsoring Cranbrook News. In the forthcoming weeks, there are many dates that are available. The cost of sponsoring Cranbrook News is £15.
Sponsorship is available for the on-line version of Cranbrook News on the following dates: July 31st; 7th & 14th August; 11th, 18th and 25th September.
To book any of these dates please call the synagogue office on: 020 8629 2780 or e-mail admin@cranbrooksynagogue.org.uk
Condolences:
Alan Curtis and Hilary Stanton on the loss of their mother, Doreen Curtis.
Peter Berg, Gillian Futcher and Myra Berg on the loss of their mother, Gladys Berg.
Rochelle Saunders on the loss of her husband, Eddie Saunders.
Jolan Saunders on the loss of his father, Eddie Saunders.
Rodney Lewis on the loss of his wife, Shirley Lewis.
We wish Long Life to everyone who is observing a Yahrzeit this week:
Helen Aaronson, Ruth Abrahams, Sylvia Allen, Jack Alter,
Frances Baum, Elizabeth Benjamin, Edwina Berg, Ralph Berkley,
Francine Black, Lilian Black, Tina Braterman, Allan Brett,
Lorraine Brett, Valerie Caine, Michael Callaghan, Yael Callaghan,
Jessie Cherkoff, Frederick Cohen, Sarah Cohen, Annette Collins,
Gertrude Fagelson, Julian Gandz, Patricia Gedalla, Freda Goldstein,
Stella Graham, Anne Green, Sheila Green, Howard Green,
Ivor Greer, Rita Grossman, Rita Jacobs, Rochelle Jay,
Janet Kennard, Hilary Krisman, Norman Kwintner, Rita Lebetkin,
Isadore Leigh, Barbara Lennard, Andrea Lester, Carla Levene,
Norma Levinson, Anthony Levy, Alan Lipman, Mildred Luton,
Barbara Metselaar, Gillian Newman, Jean Prince, Stanley Prooth,
Tina Regan, David Rein, Joseph Richman, Stanley Rogoff,
Irene Rosenberg, Rosalie Shaffron, Marilyn Shone, Basil Silver,
Estelle Silver, Michael Silver, Karen Stern, Simon Stern,
Robert Torz, Serena Torz, Raymond Waxman, Wendy Werth,
Diane Windsor, David Winton and Jonathan Winton.
Shul Office Opening Hours
As the Shul office is not open currently please call Estelle on 020 8629 2780 or Michelle on 020 8629 2783.
Rabbi Dansky is available out of hours. You can contact him directly on his mobile 07780 236697 or by calling the Shul office and selecting option 3.
Reverend Newman is available out of hours. You can contact him directly on his mobile 07882 054321 or by calling the Shul office and selecting option 4.
If you no longer wish to receive community information from
Cranbrook United Synagogue, please unsubscribe here