Shabbat, 9th May 2020 / 15th Iyar 5780
Emor / 30th Day Omer / Pirkei-Avot: Chapter 4
Dear Member,
Please see below our weekly e-newsletter.
On the advice of the Chief Rabbi's Office, please note that all services at the Synagogue have been cancelled until further notice.
We hope that where possible you will keep to the Government's advice regarding self isolation and avoiding non-essential gatherings.
If you are in need of anything then please ring the Synagogue Office on: 0208 629 2780 and we will try to assist you.
This week's Cranbrook News is kindly sponsored by the Abrahams and Chessis families in loving memory of Leila Abrahams z"l and Betty Calmus z"l.
Shabbat Shalom,
Cranbrook US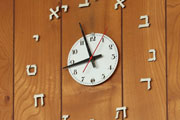 Shabbat Times - Emor
Friday night - Candle Lighting before 7.40pm
Latest time to light candles is at 8:21pm
Shabbat ends - 9.33pm
Next Friday night: Candle Lighting before 7.40pm
The latest time for candle lighting next week (Behar-Bechukotai) is at 8.32 pm.
Clarification regarding the Shabbat times during the summer months
Ordinarily Shabbat begins 18 minutes before sunset. However, as we enter the long days of summer in our community we will be bringing Shabbat in at the earlier time of 7.40pm.
This will allow our members to have their Friday night meal at a more convenient hour.
For the benefit of our members who are unable to light candles with the rest of the community at 7.40pm, we will publish in the newsletter the latest time for candle lighting.
Good Shabbos to all
In this week's Parasha, we are presented with the concept of counting 50 days between Pesach and the following festival Shavuot. The commandment is placed right in the middle of the commandments relating to the festivals, almost as if the days between the two festivals were a festival in and of itself!
Nachmanidies, the Ramban writes that just as there is a period of quasi holiday between the first two days of Pesach and the last two days called CHOL HAMOED, so too the period between Pesach and Shavuot, these fifty days that we count, are in and of themselves a holiday. This is why we call Shavuot ATZERET which literally means an END - an end to the festival run which has lasted 58 days including Pesach.
However, what are we celebrating? Each of the other festivals has a serious reason to celebrate - Pesach is all about our freedom, Shavuot is about receiving the Torah, Sukkot is about God protecting the Jewish people while they were in the desert. The only aspect of anything religious these days is the fact that we count the days of the Omer.
The answer to this question lies in the sacrifices that were brought on Pesach, the festival before the OMER and the sacrifice that was brought after, in the festival of Shavuot. We bring barley as a sacrifice on Pesach, and on Shavuot we bring the SHTEI HALECHEM - bread as a sacrifice. The difference between the two is that barley is a bare ingredient. All that is needed is to bring it to the temple. The bread on the other hand is not a bare ingredient. It is made from wheat, which needs to have all sorts of processes done to it before it is ready. It requires sifting and grinding, kneading and cooking to turn wheat into bread.
The two sacrifices represent the Jewish people's status at Pesach and at Shavuot. At Pesach, the Jewish people were a nation without much merit, they were plucked out of the Egyptians, and so similar to most Egyptians that it was difficult to tell the difference between them. They were the base product, and therefore the sacrifice that is brought on Pesach is barley - a bare, base ingredient. However, on Shavuot, the Jewish people received the Torah. Through receiving the Torah, they are given the tools with which to fulfil their ultimate task - a kingdom of priests and a holy nation, and a light to the other nations, and therefore they bring bread - the finished product.
The Jewish people changed and developed themselves. They knew that they were about to be given the Torah, and they also knew that this wasn't going to happen unless they developed and grew themselves. They knew that every single day was so very important, that it was an opportunity to grow and change. They knew that it was up to them. It wasn't something that just happened to them. They prepared themselves. They got ready. They transformed. They became a people who were worthy of the Torah resting in their hands. It is this transformation that we are celebrating during the period of the Omer.
Shabbat Shalom
Rabbi Steven, Siobhan, Maya and Talia Dansky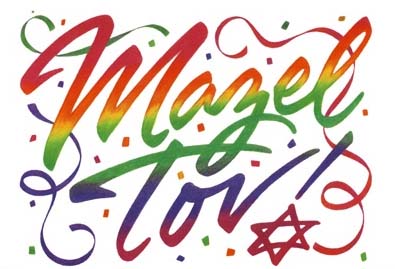 Sonny Finberg, Elizabeth Greene, Eva Kushin,
Lindsey Levison, Lilian Levy, David Pinner,
Janice Rebak, Barbara Seider-Benson on their respective birthdays.
Shalom Magazine, Rosh Hashanah 5781 Edition (September 2020)
Bored?
Fed up with being stuck at home?
Looking for something to do?
Why not contribute to the Rosh Hashanah Edition of Shalom, your Shul Magazine? "Anyone can Write", so put pen to paper - or fingers to keyboard - and produce an interesting article, preferably with a Jewish content!
Please email articles by 10th July 2020 to stanton.philippa@gmail.com or, if you aren't on email, post your written work to Philippa Stanton, 39, St Peters Close, Newbury Park, Essex, IG2 7QL giving your telephone number.
All contributions will be acknowledged either by email or by telephone.
I look forward to hearing from you. - Philippa Stanton - Editor
Befrienders needed
Prior to the pandemic, we were being asked by some of our older members if they could have someone visit them on a regular basis and become a befriender. This is more important than ever with members having to self isolate because of the coronavirus pandemic.
It is very important that we, as human beings, have contact with another person, whether to benefit their mental health, create a friendship or just having someone to talk to. Could you be this special person bringing some sunshine and positivity into the life of one of our older/vulnerable, valued and interesting member?
At the moment all that would be required is to make a regular phone call. However, once the pandemic is over it would be great if the befriender could visit instead of ringing but that decision would be made by the befriender and the person being called.
Please consider becoming a much needed befriender during such a difficult time. Lorraine can be contacted on: lsilverwelfare@cranbrooksynagogue.org.uk or call the office 020 8629 2783.
Condolences to:
Susan Angel and David Lieberman, on the death of their mother, Anne Lieberman.
Sidney Schlessinger on the death of his sister, Anne Lieberman.
Michelle Bolle on the death of her husband, Joseph Bolle.
Jonathan Bolle and Lauren Granger on the death of their father, Joseph Bolle.
If you would like to mark a birthday or Simcha, or want to commemorate a Yahrzeit, this can be done by sponsoring Cranbrook News. In the forthcoming weeks, there are many dates that are available. The cost of sponsoring Cranbrook News is £15.
Sponsorship is available for the on-line version of Cranbrook News on the following dates, May 23rd and 30th; June 6th, 20th and 27th. To book any of these dates please call the synagogue office on: 020-8629 2780 or e-mail admin@cranbrooksynagogue.org.uk
Please click here for the application form for the 5781/2021 calendar.
Forms need to be sent into the office with payment or scanned and e-mailed to the office.
Please call the office on 020 8629 2783 to make payment for the Calendar by debit/credit card or send a cheque to the office.
No cash payments can be received at this time.
We wish Long Life to everyone who is observing a Yahrzeit this week:
Ruth Abrahams, Jack Alter, David Baars, Donna Baron, Alan Becker,
Cynthia Benson, Yvonne Block, Derek Brent, Adrienne Burnley,
Barbara
Cohen, Doreen Curtis, Mavis Danziger, Maureen Diamond,
Raymond Duskwick,
Sharon Falk,
Freda Fineberg, Marion Frankel,
Laurence Freedman, Elaine Gandz, Muriel Godfrey, Shirley Gold, Maureen Gruskin, Malcolm Halter, Pamela Harris, Bernie Hyatt,
Shirley Kingsley, Eva Kushin, Betty Kwintner, Martin Lander,
Sharon Lee,
Roy Levene, Elizabeth Levison, Lilian Levy, Shirley Lewis, Ruth Lipman,
Betsy Mandell, Peter Mendel, Stephen Mendel, Barbara Michaels,
Shirley Palmer, Lesley Pentol, Mavis Pinner, Arnold Rose, Enid Rozelaar, Jean Sanett,
Janice Schaller, Anita Sears, Beverley Sennett, Shirley Shine, Hilary Stanton,
Stuart Trayman, Helen Van Loen, Michael Vincent, David Winton, Jonathan Winton and Loretta Zack.
Shul Office Opening Hours
As the Shul office is not open currently please call Estelle on 020 8629 2780 or Michelle on 020 8629 2783 as all the phones have all been redirected.
Rabbi Dansky is available out of hours. You can contact him directly on his mobile 07780 236697 or by calling the Shul office and selecting option 3.
If you no longer wish to receive community information from
Cranbrook United Synagogue, please unsubscribe here