3rd & 4th October 2020 / 15th & 16th Tishri 5781
1st and 2nd Day Succot
Dear Member,
Please see below our weekly e-newsletter.
Can all Members attending services at the Synagogue please wear their own face coverings. This does not apply to those who have a medical reason to not do so. Face coverings must cover the mouth and nose.
Kabbalat Shabbat - Friday 9th October - Book Here
Shemini Atzeret and Simchat Torah booking is still open.
Monday, Tuesday, Wednesday, Thursday & Friday in Shul and via Zoom at 6.50am.
Ma'ariv: Monday, Tuesday, Wednesday & Thursday in Shul and on Zoom at

7.30pm

.
Booking is available on line
select Cranbrook United Synagogue from drop down and then tick Prayer Services.
In the following weeks please see the website for future times of services.
We appreciate that due to the lock-down those of you who have had a Yahrzeit and especially those who have suffered a bereavement have not had the opportunity of saying Kaddish.
Members with internet access should be booking in on-line for all services via the United Synagogue Website using the following link: https://myus.theus.org.uk/events. select Cranbrook United Synagogue from drop down and then tick Prayer Services.
This week's newssheet has been kindly sponsored by Hilary and Robert Segall in celebration of the birth of their first grandchild, Chaim ben Moshe Shlomo HaLevi (George),
born 2nd day Rosh Hashanah.
Shabbat Shalom,
Cranbrook US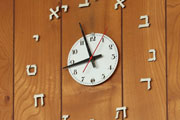 Service Times - 1st and 2nd Day Succot
Kabbalat Shabbat - 6.20pm
Candle Lighting before 6.22pm
1st & 2nd Day Shacharit - 10.00am
1st & 2nd Day - No Mincha/Ma'ariv services
1st Day: Shabbat Ends at 7.21pm

Light Candles at 7.21pm
2nd Day: Yom Tov ends at 7.18pm
Kabbalat Shabbat next week at 6.05pm.
Candle lighting and Shabbat Begins next week
(Shemini Atzeret) at 6.06pm.
COVID PRECAUTIONS
MEN TO ENTER THROUGH THE FRONT DOORS.
PROCEED STRAIGHT TO A SEAT WITHOUT STOPPING. AVOID GREETING AND TALKING IN FOYER
LADIES TO ENTER THROUGH SIDE DOORS AND PROCEED TO SEATS KEEPING TO THE LEFT
ALL CLOAKROOMS ARE CLOSED KEEP BELONGINGS WITH YOU
MEN TO EXIT ONLY THROUGH THE SIDE AND REAR FIRE EXITS
LADIES TO EXIT USING THE MAIN STAIRCASE, KEEPING LEFT AT ALL TIMES AND PROCEED SLOWLY DOWN THE STAIRS TO FRONT FORECOURT
PLEASE OBSERVE THE 2M SOCIAL DISTANCING RULE AT ALL TIMES
WASH HANDS REGULARLY
Please remember the Guidelines are there for your protection and safety.
News and Views
Sukkot is fast approaching, and one of the central commandments is the waving of the Four Species - the Lulav (Palm Leaf) the Etrog (Citron), The Hadas (Myrtle) and the Arava (Willow). The Torah tells us to take the Four Species and through it, the Torah says: You will be happy. What is the connection between the two? How will taking these four species make me happy?
The Torah talks about taking the species, but the Sefas Emes explains that really the verse means - you will take - not FOR yourselves. But YOURSELVES. Take yourselves, and have an epiphany - a realisation about what is truly important. The Medrash explains that these four species, are the representation of the four elements of our bodies - the Esrog represents our heart, the Lulav represents our spine, the Hadas represents our eyes, and the Arava represents our lips.
The Torah is telling us that there is only one thing that we own, and only one thing that we can control in our lives, and that is our bodies. The Esrog is the heart. Our emotions, as represented by the heart, are things which can help us on our journey by energising and helping us feel positive. We can also decide to disregard negative emotions which may cause us to treat other people badly. We have that control, and with that control, comes joy and satisfaction in the knowledge that this is something that we do own.
The Lulav is the spine, and it is from the spine that all of our movements are possible. The way that we act, that we behave is central to a sense of joy. If we behave in the correct way, we can give of our time and our money. We can focus on doing Mitzvot, on doing the right thing.
The eyes, the Hadassim relate to the ability that we have to judge people in a positive way - to ensure that we don't judge too quickly, that we don't reach negative conclusions too quickly and give people the benefit of the doubt.
The lips, the Aravos relate to our ability to say the correct things, and not to speak badly about others behind their backs.
The money that we have may come, and it may go, but there are things which will always stay with us, and that is a sense of control of ourselves. If we control and utilise ourselves in the correct way - when we realise that we are the ultimate prize, and those things around us just happen to be there, is when we truly become happy.
Sukkot is a time when we move out of our houses - when we leave the external trappings of who we are, and move into a basic hut - a Sukkah where we can re-evaluate and re-think about what makes us happy, what fulfils us. We move away from all the physicality, because true wealth and happiness comes from our thoughts, emotions and actions.
Wishing you all well and a good Shabbos

Rabbi Steven, Siobhan, Maya and Talia Dansky.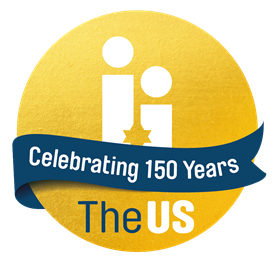 To see a wide range of online content taking place across other United Synagogue communities, please see www.theus.tv as well as the weekly You & US email from Richard Verber.
If you do not receive You & US weekly, please email youandus@theus.org.uk to subscribe.
Stone Settings
We would like to remind members that when booking a Stone Settings with the Burial Office the ministers should not be approached until first checking with the Shul office, then when confirmed we will inform the minister.
Sponsorship
If you would like to mark a birthday or Simcha, or want to commemorate a Yahrzeit, this can be done by sponsoring Cranbrook News. In the forthcoming weeks, there are many dates that are available. The cost of sponsoring Cranbrook News is £15.
Sponsorship is available for the on-line version of Cranbrook News on the following dates: October 10th & 31st; November 7th, 14th, 21st & 28th.
To book any of these dates please call the synagogue office on: 020-8629 2780 or e-mail admin@cranbrooksynagogue.org.uk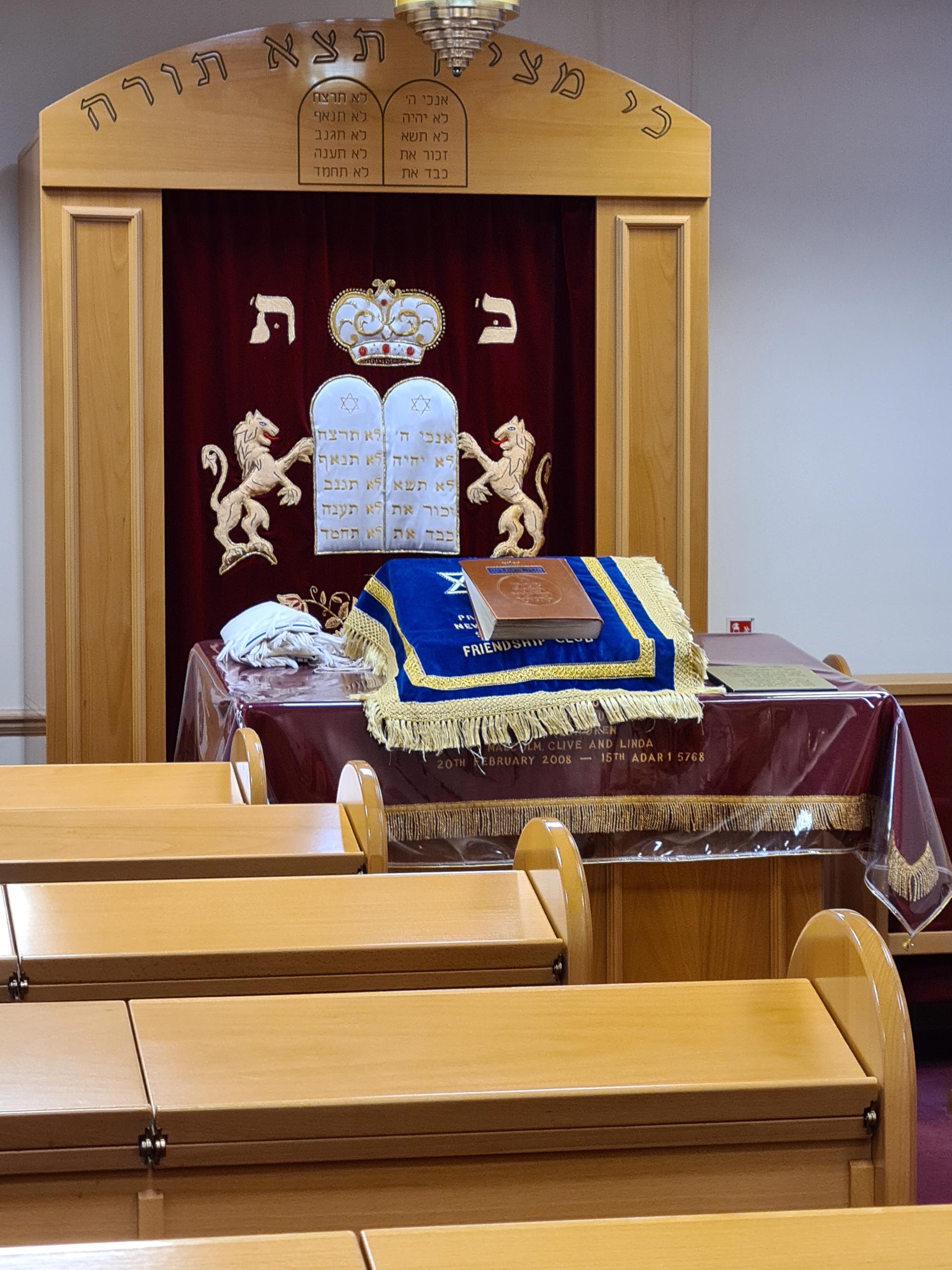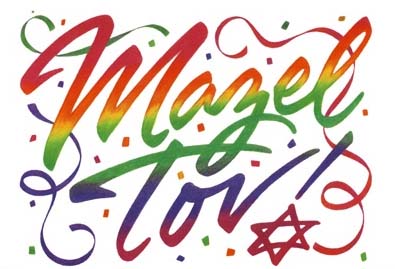 Joanna & Perry Kissin, Elaine & Anthony Price,
Susan & Stephen Goldman on their respective anniversaries.
Simone Kramer Fay Knott, Kirsty Absalom, Isabella Mazin, Amelia Levy, Linda Myers on their respective birthdays.
Congratulations to Maurice Conway on receiving the Légion d'honneur for his actions on D-Day in June 1944.
Condolences to:
Norma Hart on the loss of her husband, Michael Hart.
Alan, Richard and Stephen on the loss of their father, Michael Hart.

Beverley Rumble on the loss of her father, Michael Hart.

Henry Bernstein on the loss of his mother, Evelyn Bernstein.
Monty Taylor on the loss of his sister Evelyn Bernstein.
Jacqueline Brett on the loss of her father, Dr Stanley Russell.
Graham Russell and Barbara Lasker on the loss of their father, Dr Stanley Russell.
Gemma Lang on the loss of her mother Valerie Lang.

The 200 Club
The 200 Club aims to raise funds for building and maintaining the Shul, but has extended its function to help with various events that need organising.

For £5 a month (for at least twelve months) you are entered into a monthly draw for one prize of £250, and a second prize of £100. There is no limit to the number of times you can win.
To join please fill out the application form by clicking here.
July and August winners can be found here
We wish Long Life to everyone who is observing a Yahrzeit this week:
Brian Aaronson, Shelley Absalom, Cissie Ackerman, Melody Alicoon,
Gabriel Barzilai, Judy Bernstein, Marsha Bloom, Janine Bossick,
Carol Bourne, Louis Bronzite, Yael Callaghan, Ivor Clements,
Menashy Cohen, Alan Coleman, Sharon Collins, Sylvia Crossman,
Alan Donn, Jeffrey Faber, Barbara Gallant, Doreen Gold, Gerald Goodman, Deana Green, Barry Greenberg, Anita Haring, Melinda Jason,
Leslie Kingsley, Philippa Land, Ian Lenchner, Edward Leon, Alma Levene, Gloria Levene, Gary Lewis, Hetty Liborwich, Keith Luton, Harold Marco, Sadie Martin, Denise Martin, Rosaline Metzger, Phyllis Morgan, Stuart Pessok, Emanuel Phillips, Gerald Reisman,
Rita Rogers, Evelyn Rose,
Lilian Rosenberg, Rita Ruben, Patricia Russell, Stephen Selby,
Cynthia Simmons, Linda Solomons, Betty Spencer,
Ruth Starr,
Roberta Tobe, Adrienne Vickers, David Wallace and Annie Wallen.
Shul Office Opening Hours
As the Shul office is not open currently please call Estelle on 020 8629 2780 or Michelle on 020 8629 2783.
Rabbi Dansky is available out of hours. You can contact him directly on his mobile 07780 236697 or by calling the Shul office and selecting option 3.
Reverend Newman is available out of hours. You can contact him directly on his mobile 07882 054321 or by calling the Shul office and selecting option 4.
If you no longer wish to receive community information from
Cranbrook United Synagogue, please unsubscribe here