Shabbat, 13th June 2020 / 21st Sivan 5780
Beha'alotecha / Pirkei-Avot: Chapter 2
Dear Member,
Please see below our weekly e-newsletter.
On the advice of the Chief Rabbi's Office, please note that all services at the Synagogue have been cancelled until further notice.
We hope that where possible you will keep to the Government's advice regarding self isolation and avoiding non-essential gatherings.
https://chiefrabbi.org/all-media/principlesforexitinglockdown/
If you are in need of anything then please ring the Synagogue Office on: 0208 629 2780 and we will try to assist you.
This week's Cranbrook News is sponsored by Robert Segall and family to celebrate Hilary's 65th birthday.
Shabbat Shalom,
Cranbrook US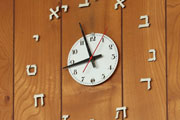 Shabbat Times - Beha'alotecha
Friday night - Candle Lighting 7.40pm
Latest time to light candles is at 9:04pm
Shabbat ends - 10.24pm
The latest time for candle lighting next week (Sh'lach Lecha) is at 9.07 pm.
Clarification regarding the Shabbat times during the summer months
Ordinarily Shabbat begins 18 minutes before sunset. However, as we enter the long days of summer in our community we will be bringing Shabbat in at the earlier time of 7.40pm.
This will allow our members to have their Friday night meal at a more convenient hour.
For the benefit of our members who are unable to light candles with the rest of the community at 7.40pm, we will publish in the newsletter the latest time for candle lighting.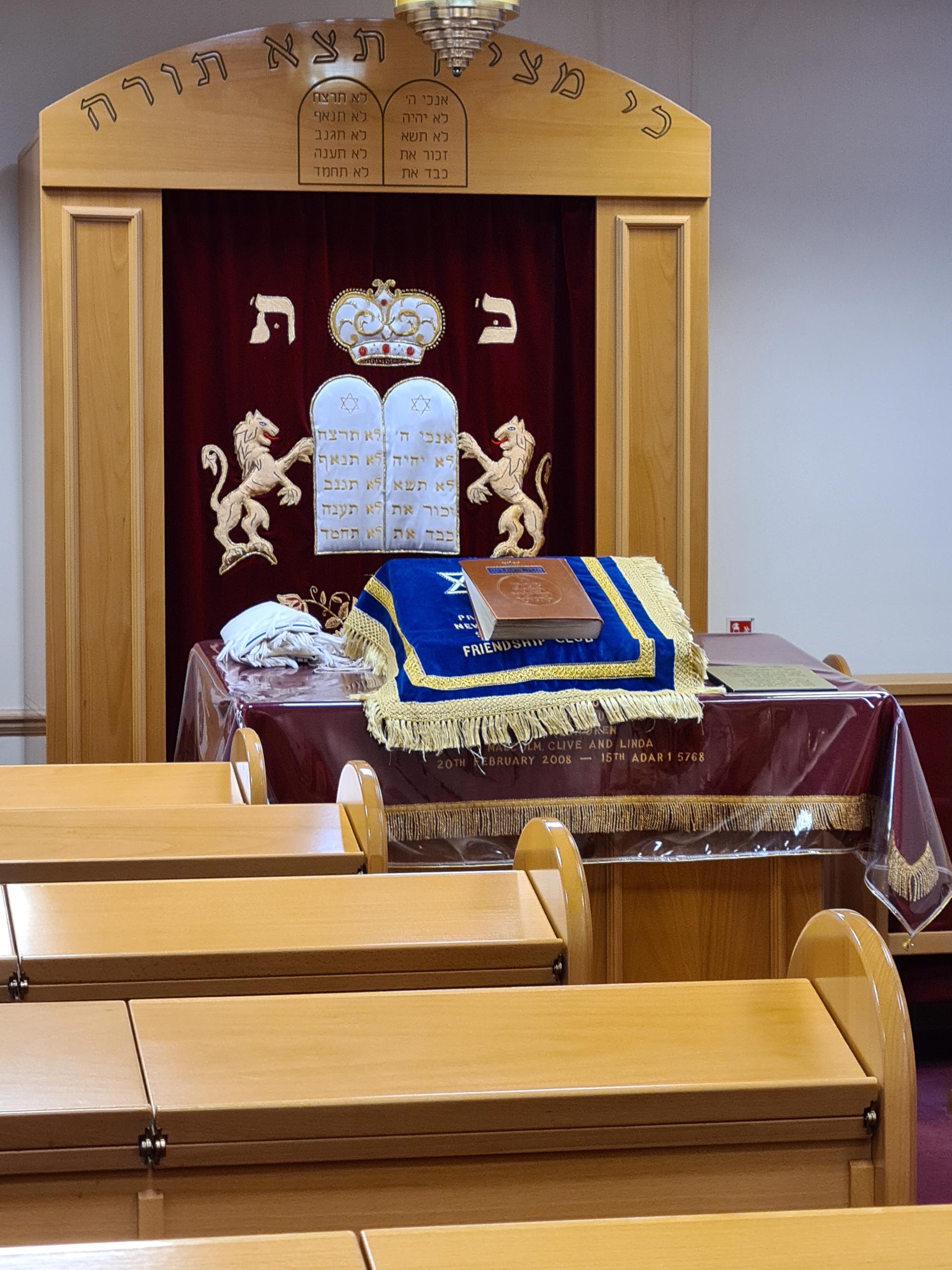 Shalom Magazine, Rosh Hashanah 5781 Edition (September 2020)
Bored?
Fed up with being stuck at home?
Looking for something to do?
Why not contribute to the Rosh Hashanah Edition of Shalom, your Shul Magazine? "Anyone can Write", so put pen to paper - or fingers to keyboard - and produce an interesting article, preferably with a Jewish content!
Please email articles by 10th July 2020 to stanton.philippa@gmail.com or, if you aren't on email, post your written work to Philippa Stanton, 39, St Peters Close, Newbury Park, Essex, IG2 7QL giving your telephone number.
All contributions will be acknowledged either by email or by telephone.
I look forward to hearing from you. - Philippa Stanton - Editor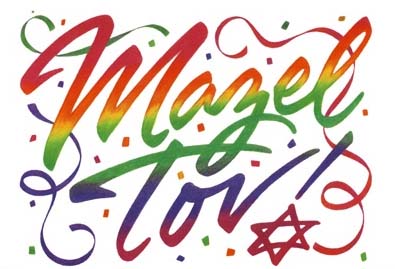 Linda & Simon Solvey on their Blue Sapphire (65th) Wedding Anniversary.
Joan Bajer, Nigel Conway, Stanley Faw,
Jeffrey Faber, Carole Gaynor, Leonard Lewis, Hilary Segall, Lauren Swan, Marc Swan
and Philip Teff on their respective birthdays.
Manny Robinson on the birth of a great-grandson.
If you would like to mark a birthday or Simcha, or want to commemorate a Yahrzeit, this can be done by sponsoring Cranbrook News. In the forthcoming weeks, there are many dates that are available. The cost of sponsoring Cranbrook News is £15.
Sponsorship is available for the on-line version of Cranbrook News on the following dates, July 25th; August 8th,15th & 22nd; September 19th & 26th.
To book any of these dates please call the synagogue office on: 020-8629 2780 or e-mail admin@cranbrooksynagogue.org.uk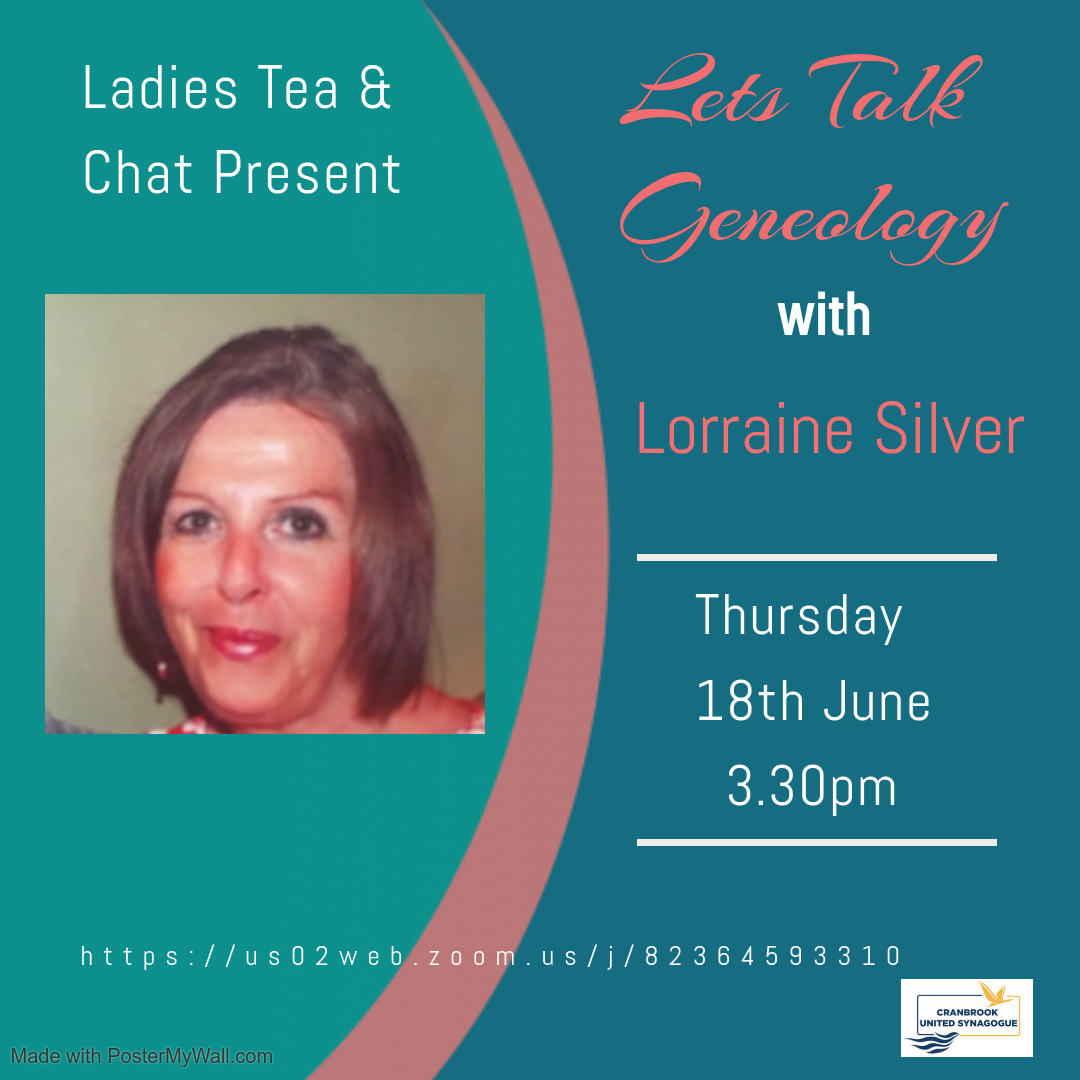 We wish Long Life to everyone who is observing a Yahrzeit this week:
Vivienne Berlin, Yvonne Block, Mavis Bonham, Helen Brownstone,
Anthony Cirsch, Marian Conway, Doreen Curtis, David Flaum,
Alan Graham, Elizabeth Greene, Michael Griver, Sylvia Jay,
Sharon Joseph, Irene Kaye, Sheila Keizner, Harold Klein,
Anthony Lane, Norma Leigh, Pauline Lester, Ivor Lethbridge,
Adele Lewis,Harold Marco, Cyril Marks, Linda Mishkin,
Marsha Mullish, Diana Neslen, Stuart Pessok, Mandie Preston,
Francklyn Rabin, Gerald Reisman, Joseph Richman, Harold Rosenberg,
Laurence Rosenberg, Rosalind Rozansky, Sidney Schlesinger,
Evelyn Scholar, Rosalie Shaffron, Lisa Shaw, Doris Sheril,
Cynthia Simmons, Gabriel Simons, Harvey Student, Martin Taylor,
Helen Tranis, Doreen Wajchendler and Melvyn Windsor.
Shul Office Opening Hours
As the Shul office is not open currently please call Estelle on 020 8629 2780 or Michelle on 020 8629 2783 as all the phones have all been redirected.
Rabbi Dansky is available out of hours. You can contact him directly on his mobile 07780 236697 or by calling the Shul office and selecting option 3.
If you no longer wish to receive community information from
Cranbrook United Synagogue, please unsubscribe here