Shabbat, 4th July 2020 / 12th Tammuz 5780
Chukat-Balak / Pirkei-Avot: Chapter 5
Dear Member,
Please see below our weekly e-newsletter.
On the advice of the Chief Rabbi's Office, please note that all services at the Synagogue have been cancelled until further notice.
We hope that where possible you will keep to the Government's advice regarding self isolation and avoiding non-essential gatherings.
If you are in need of anything then please ring the Synagogue Office on: 0208 629 2780 and we will try to assist you.
This week's Cranbrook News is kindly sponsored by
Martin and Rita Jacobs to celebrate Martin's 83rd Birthday.
Shabbat Shalom,
Cranbrook US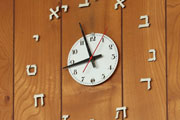 Shabbat Times - Chukat-Balak
Friday night - Candle Lighting at 7.40pm
Latest time to light candles is at 9:06pm
Shabbat ends - 10.24pm
The latest time for candle lighting next week (Pinchas) is at 9.02 pm.
Clarification regarding the Shabbat times during the summer months
Ordinarily Shabbat begins 18 minutes before sunset. However, as we enter the long days of summer in our community we will be bringing Shabbat in at the earlier time of 7.40pm.
This will allow our members to have their Friday night meal at a more convenient hour.
For the benefit of our members who are unable to light candles with the rest of the community at 7.40pm, we will publish in the newsletter the latest time for candle lighting.
Fast of Tammuz 5780
Fast Begins: 01.12
Fast Ends: 22.14
Shacharit at 8am
Mincha followed by Ma'ariv at 7.30pm
Start of the three weeks.
News and Views
This week's parasha deals with the story of Bilaam, who is hired by the king of Moav, to curse the Jewish people who are a threat to him and his people. After much effort he finally arrives at a place where he can see the whole Jewish people, and is about to curse them.
As he introduces what he thinks are going to be curses against the Jewish people, he says: NEUM HAGEVER SHESUM HA'AYIN – the words of the man who has magic and prophecy in his eye. Yes – his eye – NOT his EYES. From this, the Talmud in Sanhedrin tells us that Bilaam was actually a man who only had one eye – he was blind in one eye.
Why is it important for us to know that Bilaam had only one eye that works? What practical ramifications does him saying this have to his ability to curse the Jewish people?
What it means is as follows: Bilaam had only one perspective, and that perspective was an eye that looked only critically at the world. He could look at anything and find the negative aspect in it. He was so negative that this became his claim to fame, and enabled him to curse as effectively as he did. Our sages explain that you can only curse a thing if you can accentuate the negative which already exists in it. If something is perfect, there is no way to curse it. Bilaam's purpose was to find that chink in the amour of the Jewish people, find out where they were weak, and direct G-d's attention to that weakness, to that spot, and G-d would then focus HIS judgment against that weak spot.
This is what the verse means - Bilaam is clearly one-eyed – he can only see things from a negative light. He can only be critical, he can't view things from a more favourable light.
The Mishna in Ethics of our Fathers says that the students of Bilaam have a bad eye. This now makes sense - the ability to only see bad, because the perspective is only one dimensional. Abraham, on the other hand, is someone who had the ability to see the goodness in what was going on around him. He could see both the good and bad in people, and yet chose to focus on that goodness. We see this when he prays for the lives of the people in Sedom and Gemora. He clearly could see their faults. In fact, the Torah tells us that the faults were so great that the cries of the oppressed literally rose to G-d's ears. Yet, Abraham prayed for them, because he could see more holistically. He was able to mete out both compassion and judgement, and his compassion overcame his judgemental nature.
Let us be the student of Abraham - the one who has a good eye - who is able to see goodness in others and in ourselves, who is able to forgive, who is able to live in the present, who is able to hope for the future.
Shabbat Shalom
Rabbi Steven, Siobhan, Maya and Talia Dansky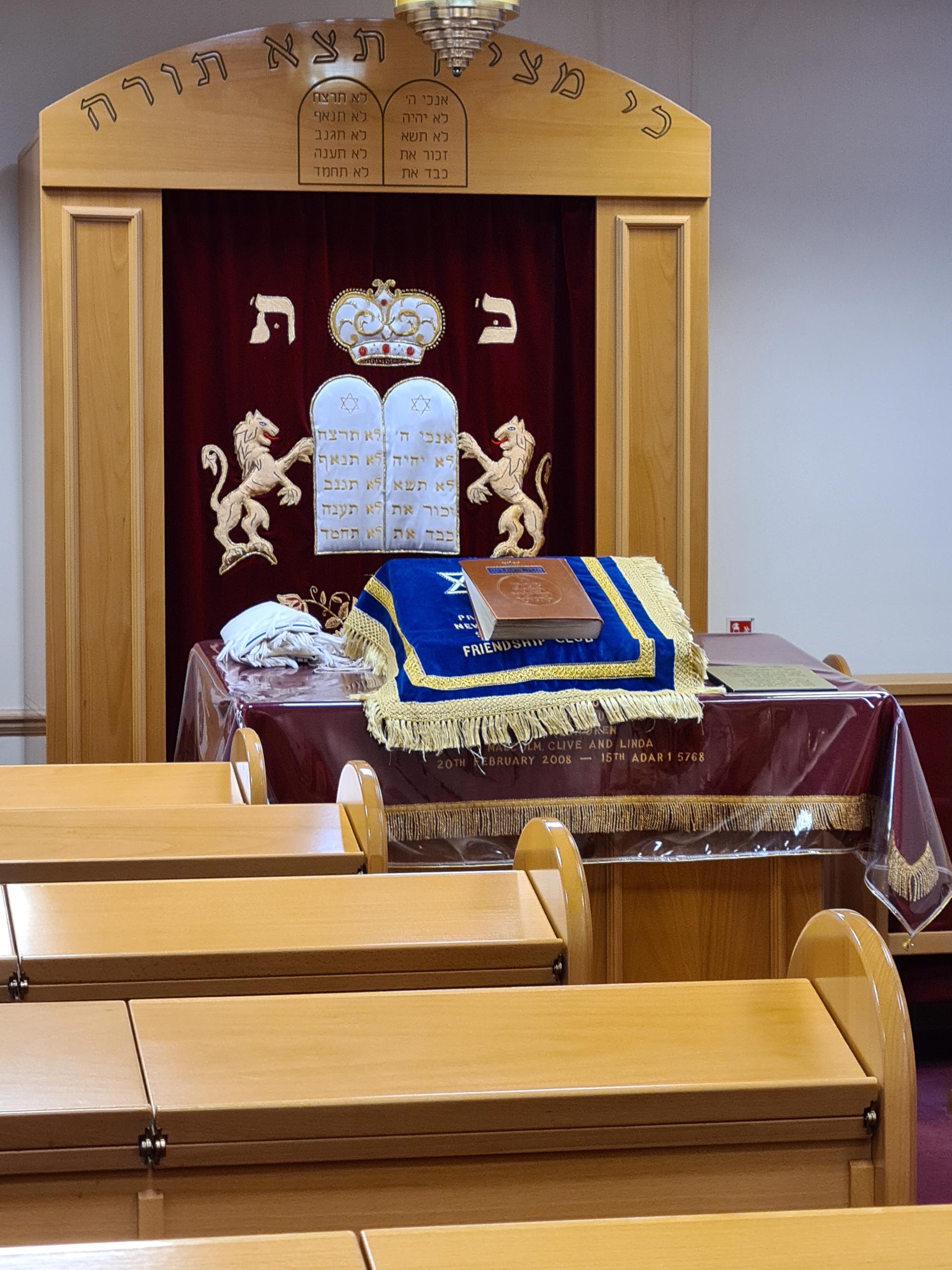 Shalom Magazine, Rosh Hashanah 5781 Edition (September 2020)

Bored?

Fed up with being stuck at home?

Looking for something to do?

Why not contribute to the Rosh Hashanah Edition of Shalom, your Shul Magazine? "Anyone can Write", so put pen to paper - or fingers to keyboard - and produce an interesting article, preferably with a Jewish content!

Please email articles by 10th July 2020 to stanton.philippa@gmail.com or, if you aren't on email, post your written work to Philippa Stanton, 39, St Peters Close, Newbury Park, Essex, IG2 7QL giving your telephone number.

All contributions will be acknowledged either by email or by telephone.

I look forward to hearing from you. - Philippa Stanton - Editor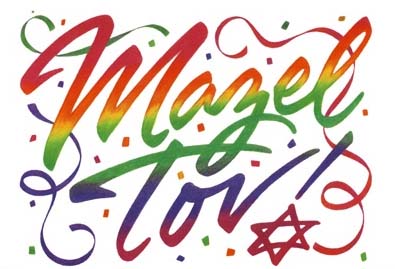 Rev Gary & Gillian Newman on their Pearl Wedding Anniversary.
Kitty Adleman,
Trudy Benson, Mitchell Brent,
David Freed,
Maxwell Gilliham, Martin Jacobs,
Harold Klein,
Leslie Martin,
Lilian Rosenberg,
Karen Sanders,
Betty Saunders and
Deborah Shear
on their respective birthdays.
Condolences:-
Deborah Markham, Paul Sherman and Mandy Sherman on the loss of their mother, Eva Sherman.
Martin Furby on the loss of his wife, Shelley Furby.

Paul Tobe and Marilyn King on the loss of their sister, Shelley Furby.
If you would like to mark a birthday or Simcha, or want to commemorate a Yahrzeit, this can be done by sponsoring Cranbrook News. In the forthcoming weeks, there are many dates that are available. The cost of sponsoring Cranbrook News is £15.
Sponsorship is available for the on-line version of Cranbrook News on the following dates: August 8th,15th & 22nd; September 26th, October 3rd, 10th, 17th, 24th & 31st.
To book any of these dates please call the synagogue office on: 020-8629 2780 or e-mail admin@cranbrooksynagogue.org.uk
We wish Long Life to everyone who is observing a Yahrzeit this week:
Marian Arbiter, Beatrice Baxter, Gerald Braman, Blanche Charach,
Annette Colman, Gloria Crego, Audrey Davis, Alan Donn,
Angela Fox,
Doreen Golding, Barbara Goldman, Hilary Green, Shirley Greenbaum,
Joyce Halperin, David Herst, Myra Hilton,
Irene Hyams, Sylvia Jay,
Frances Keen, Maureen Keizner,
Minnie Kogan, Stanley Levy,
Sandra Melnick, Phoebe Morris,
Susan Morrison, Marsha Mullish,
Colin Myers, Sandra Nerden,
Betty Pam, Helen Rabin, Sandra Robins,
Diane Roth,
Anita Sears,
Ralph Selmon, Mark Serkes, Elaine Shear,
Carole Sholem,
David Sholem, Stanley Simmons, Estelle Smiler,
Rosalie Sobel,
Linda Solvey, Rita Stedman, Louis Vitow,
Monty Vitow and June Whitesman.
Shul Office Opening Hours
As the Shul office is not open currently please call Estelle on 020 8629 2780 or Michelle on 020 8629 2783 as all the phones have all been redirected.
Rabbi Dansky is available out of hours. You can contact him directly on his mobile 07780 236697 or by calling the Shul office and selecting option 3.
If you no longer wish to receive community information from
Cranbrook United Synagogue, please unsubscribe here