15th May 2021 / 4th Sivan 5781 / 48th Day Omer
Bamidbar / Pirkei Avot Chapter 6
Dear Member,
Please see below for our weekly e-newsletter.
Booking is now open for Kabbalat Shabbat on Friday, 21st May at 7.15pm and for Shabbat on 22nd May at 10am.
Bookings will close at 6pm on Wednesday, 19th May.
We are open for Shacharit services, Monday and Thursday at 7.15am, Tuesday, Wednesday and Friday at 7.30am, Sunday and Bank Holidays at 8.15am, booking is now open.
We are open for Mincha and Ma'ariv services on Monday to Thursday at 7.30pm.
To book your place please e-mail or call Robin on 07956 617669.
Bookings will close at 6pm on Thursday, 20th May.
The Shul office will remain open for phone calls only. Please do not visit the Shul office for any reason. If you are due to make a payment, this can be done by debit/credit card by ringing Michelle on 020 8629 2783 or by cheque through the post.
If you know of anyone that needs our help please contact the Shul office.
This week's Cranbrook News is kindly sponsored by
Elaine Chaplin on the occasion of her 75th birthday.
Shabbat Shalom
Cranbrook US
News and Views
There is a custom which goes back many centuries that one should learn Torah throughout the night on Shavuot. The reason for this, say the sages, is as an attempt to correct a mistake the Israelites made. The night before the 10 Commandments were given on Mount Sinai, the Jewish people went to bed, rather than staying awake the entire night in preparation for the giving of the Torah. Their lack of enthusiasm was noted, and as a way of rectifying it, we have a custom to learn the entire night.
The idea of learning Torah throughout the entire night is not something at all alien to Jews. Rabbi Eliyahu Dessler of blessed memory testifies that when he was young he lived in Russia. In the cold winter months when darkness would fall very quickly, the entire family would go to sleep at about 6pm on Friday night, directly after their meal and then sleep until midnight. They would then be woken up, and the entire family (women included) would get up and study Torah the whole night from midnight until the morning prayers. In his memoirs he stated that he remembered fondly not only the learning, but the hot coffee and chocolate Danish pastries that were served!
When I was growing up, I did not learn through the night on Shavuot, not because I was lazy, but rather because the vast majority of people in South Africa didn't follow this custom. The reason for this is that while Shavuot occurs in the spring/summertime for those of us in the northern hemisphere, those in the southern hemisphere are experiencing winter. Yomtov would come in very early, as the sun would descend at around 5:30, leaving far too many hours of learning, as the sun would only rise much later in the day – 7am. The communities in South Africa would therefore have a short study session after dinner and then adjourn at about midnight.
In our community, many people find it very difficult to come to Synagogue at 12 midnight to study through the night. Many find it just a bit too late to begin study at midnight. We are therefore going to try something different this year. There will be a set of talks that will take place in a united learning event, including Cranbrook Synagogue, Ilford Federation and Gants Hill Chabad. This will take place on Monday, May 17, from 5 – 7pm and includes really interesting talks from myself, Rabbi Singer and Rabbi Sufrin. There will also be an online learning programme on Sunday, May 16, from 6:30pm-8pm, in which we will be joining up with Woodford Forest Synagogue for a series of talks, which should prove to be fascinating and entertaining. Details for login for this will be available via email and online.
Please make sure to book for both events. The Torah was given with the condition that the Jewish people unite "like one man with one heart", and therefore presenting a united front in Gants Hill and Ilford by having not only one but two joined-up sessions with various congregations is not only vital, but so incredibly special. I look forward to seeing many of you there!
I wish you all a good Shabbos and Yomtov
Rabbi Steven, Siobhan, Maya and Talia Dansky.
If you have a question that you would like to address to the Rabbi's News n Views, please email rabbi@cranbrooksynagogue.org.uk. I look forward to seeing your questions!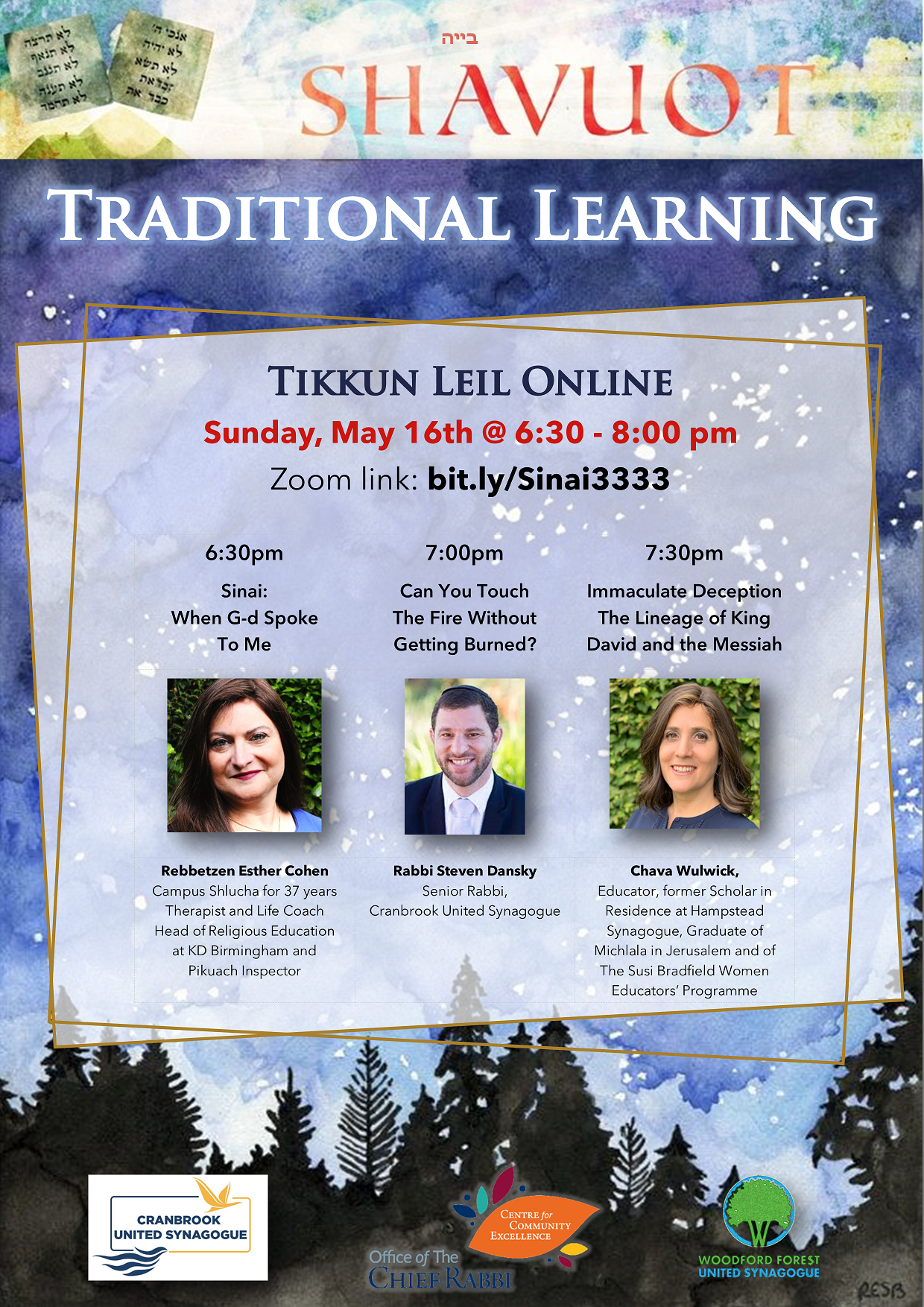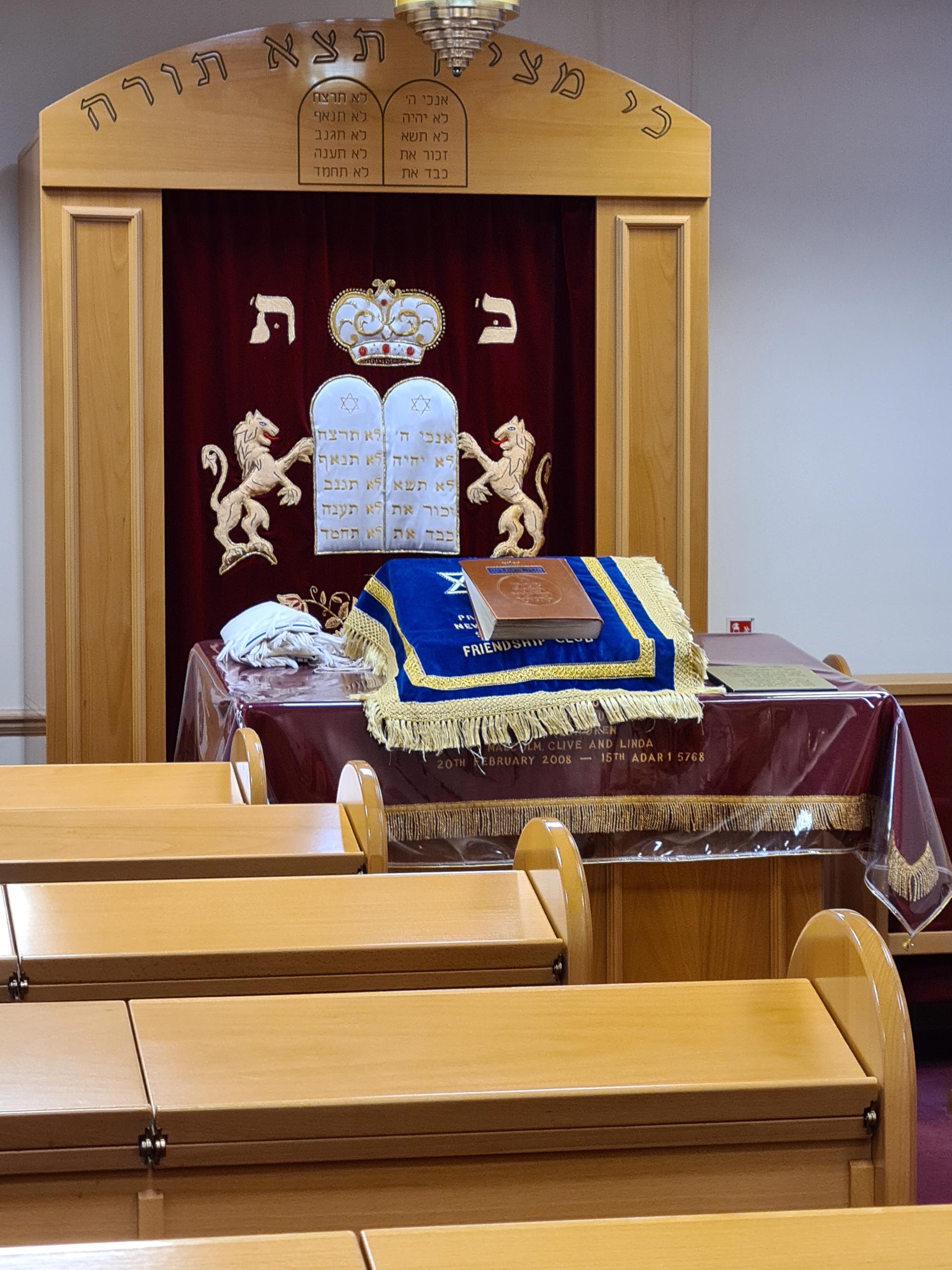 Shul & Zoom Service Details
Shavuot Times
Sunday 16th - Light Candles at 8.33pm
Monday 17th
Shacharit begins at 10am in Shul.
Receiving the Torah in 2021 - 5pm
Light Candles at 9.47pm

Tuesday 18th
Shacharit begins at 10am in Shul.
Yom Tov Ends 9.49pm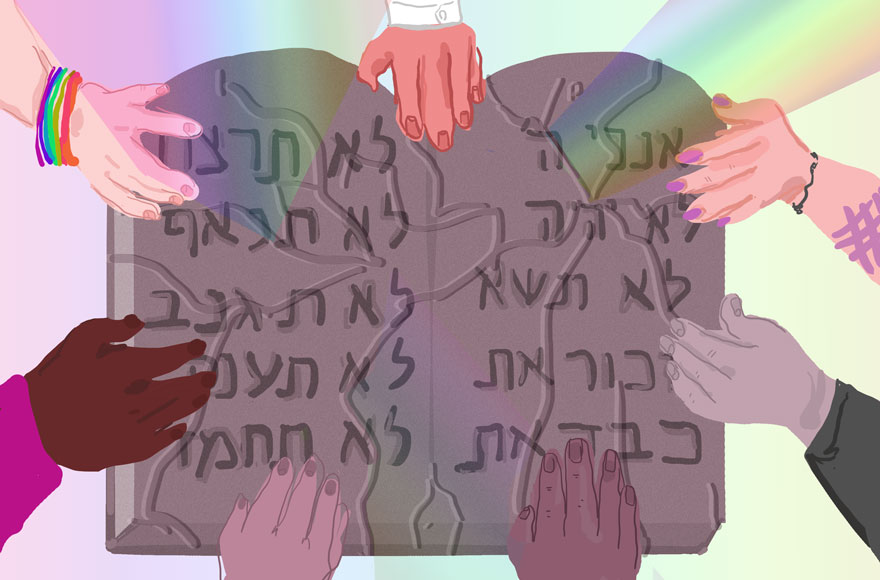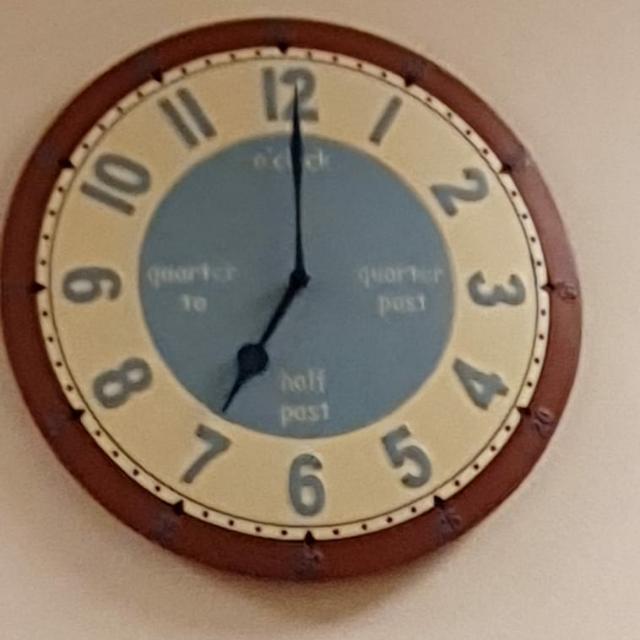 Shabbat Times - Bamidbar
Kabbalat Shabbat at 7.15pm in Shul.
Candle Lighting at 7.40pm (8.30pm).
Shacharit begins at 10am in Shul.
Pirkei Avot Chapter 6
Shabbat Ends at 9.44pm.
Shabbat candle lighting (Nasso) next week at 7.40pm (8.40pm).
Clarification regarding the Shabbat times during the summer months

Ordinarily Shabbat begins 15 minutes before sunset. However, as we enter the long days of summer in our community we will be bringing Shabbat in at the earlier time of 7.40 pm.
This will allow our members to have their Friday night meal at a more convenient hour.

For the benefit of our members who are unable to light candles with the rest of the community at 7.40 pm, we have put the latest time for candle lighting in brackets.
Kabbalat Shabbat will take place at 7.15pm throughout the summer.
COVID PRECAUTIONS
MEN TO ENTER THROUGH THE FRONT DOORS.
PROCEED STRAIGHT TO A SEAT WITHOUT STOPPING. AVOID GREETING AND TALKING IN FOYER
LADIES TO ENTER THROUGH SIDE DOORS AND PROCEED TO SEATS UPSTAIRS KEEPING TO THE LEFT
ALL CLOAKROOMS ARE CLOSED KEEP BELONGINGS WITH YOU
NO COMMUNAL SINGING OR CHANTING, RABBI / LEADERS ONLY
MEN TO EXIT ONLY THROUGH THE SIDE AND REAR FIRE EXITS
LADIES TO EXIT USING THE MAIN STAIRCASE, KEEPING LEFT AT ALL TIMES AND PROCEED SLOWLY DOWN THE STAIRS TO FRONT FORECOURT
PLEASE OBSERVE THE 2M SOCIAL DISTANCING RULE AT ALL TIMES
WASH HANDS REGULARLY
Please remember the Guidelines are there for your protection and safety.
Important Reminder
Please be advised the synagogue is not responsible for any property left anywhere in the building for any reason.
No claims whatsoever will be entertained for any loss or damage incurred, all items are left at the owners risk.
With this stipulation the management insist any tallisim or books must be marked with the owners name and address to save any confusion.
The form to add birthdays, wedding anniversaries and yahrzeit insertions in the 2021/22 Cranbrook Synagogue Calendar were recently sent out in your Pesach mailing; if you have mislaid the form it can be downloaded from the synagogue website. Please return the completed form to Ruth Lyndon via the synagogue office; these need to be returned by May, 31 2021.
There are occasions that we need men to help make a minyan at a levoya, this is a great mitzvah. We appreciate that during this difficult time men do not want to go out, perhaps some of our younger members would like to help out.

If you are interested please give Harold a call on 07434 580885.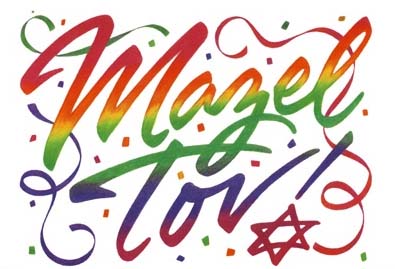 Mia Bluman, Stanley Brattman,
Elaine Chaplin, Saul Green,
Eva Kushin, Alan Lipman,
Solomon Macatonia, Theodore Metzger
Talia Placks and Rita Shaw on their respective birthdays.
Sponsorship
If you would like to mark a birthday or Simcha, or want to commemorate a Yahrzeit, this can be done by sponsoring Cranbrook News. In the forthcoming weeks, there are many dates that are available. The cost of sponsoring Cranbrook News is £15.
Sponsorship is available for the on-line version of Cranbrook News on the following dates: June 5th & 12th; July 3rd, 10th, 17th & 31st.
To book any of these dates please call the synagogue office on: 020 8629 2780 or e-mail admin@cranbrooksynagogue.org.uk
We wish Long Life to everyone who is observing a Yahrzeit this week:

Tracy Abrahams, Vivienne Agasee, Sandra Angel, Karla Austin,
Valerie Barzilai, Beatrice Baxter, Rochelle Bennett, Cynthia Berman,
Norman Bick, Gerald Braham, Sandra Carson, Ivor Clements,
Angela Cohen, Lorraine Duskwick, Marion Frankel, Sandra Franks,
Raymond Glazer, Susan Goldman, Freda Goldstein, Sylvia Goodman,
Alan Graham, Anne Green, Joanne Green, Adam Greenbaum,
Sydney Hyams, Frank Jackson, Arnold Jackson, Rita Jacobs,
Adele Judt, Alan Kaizer, Diane Kenner, Carol Kent,
Norman Kwintner, Anthony Leaderman, Alan Lester, Norma Levinson,
Elizabeth Levison, Keith Luton, Helena Marco, Gloria Marks,
Clare Mehlman, Ivor Miller, Charles Mitchell, Judith Monty,
David Morris, Maureen Nieberg, Elaine Price, Lawrence Regan,
Stacy Robertson, Gerald Robins, Daveena Rogoff, Ruth Rose,
Joseph Rose, Graham Rosenberg, Rosalind Rozansky, Sarah Sackwild,
Linda Segal, Jacqueline Seldis, Barry Shamplin, Philip Shaw,
Helena Shaw, Edna Shutz, Melanie Shutz, Barry Silver,
Warren Smith, Haim Sobel, Sheila Solomons, Ellard Swillman,
Iris Taylor, Martin Taylor, Howard Temple, Melanie Tye, Rita Weiner,
Joyce White, Anne Wickers, Jeffrey Wiseman and Ruth Wolfe.
200 Club Winners

March
1st Prize: Simon Shapiro (Ball 142); 2nd Prize: Elliot Shear (Ball 29)
April
1st Prize: Hazel Michaels (Ball 56); 2nd Prize: Shlomo Kreiman (Ball 1)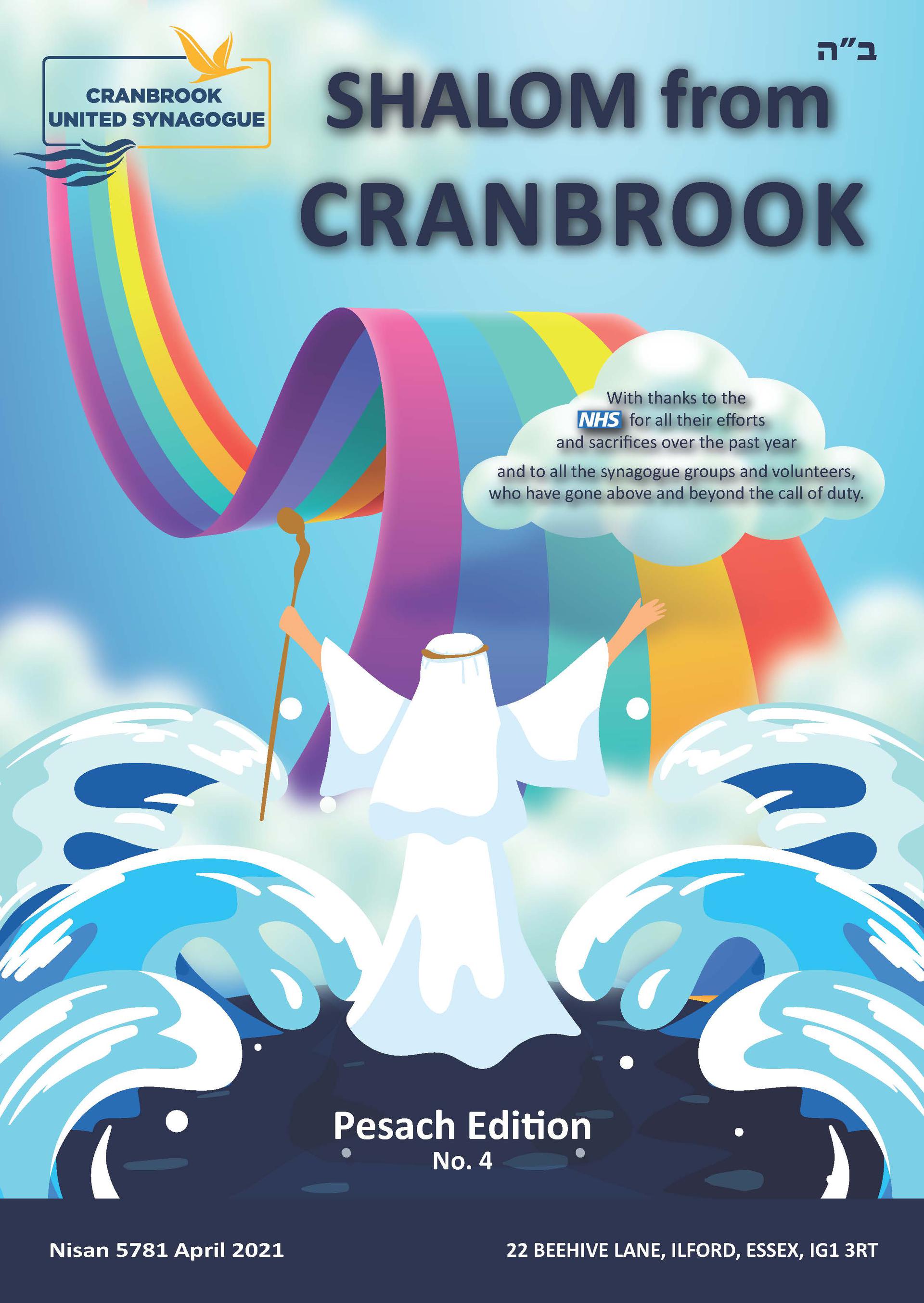 Rosh Hashanah 5782 - Shalom Magazine
Many thanks to everyone who submitted articles for the Pesach Edition of the Shalom Magazine - we have had some excellent feedback from our readers.
I am now working on the Rosh Hashanah 5782 Edition of the Shul Magazine. If you have any interesting or amusing articles with a Jewish content that you would like us to include, please email them as soon as possible to Philippa Stanton at stanton.philippa@gmail.com.

All articles, pictures and stories must be received by 6 July, 2021 - however, I have already started collecting new articles, so please email me as soon as you can!

I look forward to hearing from you.

Philippa Stanton - Editor
Shul Office Opening Hours
As the Shul office is not open currently please call Estelle on 020 8629 2780 or Michelle on 020 8629 2783.
Rabbi Dansky is available out of hours. You can contact him directly on his mobile 07780 236697 or by calling the Shul office and selecting option 3.
Reverend Newman is available out of hours. You can contact him directly on his mobile 07882 054321 or by calling the Shul office and selecting option 4.
If you no longer wish to receive community information from
Cranbrook United Synagogue, please unsubscribe here