3rd July 2021 / 23rd Tammuz 5781 / Pinchas
Mevarachim HaChodesh / Pirkei Avot Chapter 1
Dear Member,
Please see below for our weekly e-newsletter.
Booking is now open for Kabbalat Shabbat on Friday, 9th July at 7.15pm and for Shabbat on 10th July at 10am.
Bookings will close at 6pm on Wednesday, 7th July.
We are open for Shacharit services, On Monday and Thursday at 7.05am. Tuesday, Wednesday and Friday at 7.15am. Sunday and Bank Holidays at 8.15am, booking is now open.
We are open for Mincha and Ma'ariv services on Monday to Thursday at 7.30pm.
To book your place please e-mail or call Robin on 07956 617669.
Bookings will close at 6pm on Thursday, 8th July.
The Shul office will remain open for phone calls only. Please do not visit the Shul office for any reason. If you are due to make a payment, this can be done by debit/credit card by ringing Michelle on 020 8629 2783 or by cheque through the post.
If you know of anyone that needs our help please contact the Shul office.
On Tisha B'Av, Sunday, 18th July 2021, Alderney Road, Brady Street, Lauriston Road, Plashet and West Ham cemeteries will be open between 11.00 – 15.00. Appointments are not required for visits on this day.
Shabbat Shalom
Cranbrook US
The Torah says….What??
Pinchas gets the promise of peace after killing two people
We are told in last week's Torah reading that the Midianite women seduced the Israelite men, causing a public outcry and a plague to spread within the Jewish people. Pinchas sees Zimri, Prince of Simeon consorting with a Midianite princess. He takes a spear straightaway, kills them both and immediately the plague stops.
After this very aggressive act, Pinchas is given a covenant of peace of all things, and is told that he and his children would be priests forever. We are told that the role of the priest is to "love peace, chase peace, love people, and bring them close to the Torah". How is it possible that Pinchas can receive the promise of peace after acting in such a violent and aggressive manner?
There is a Torah law that tells us that if someone wants to kill you, you have the right to kill them first. Your life comes before anyone else. Thus, if you are in a desert with one other person and you have only enough water for yourself, the law is clear - you need to drink the water, rather than share it. Your life comes first.
When Pinchas saw what the prince of Shimon was doing, his act was one of saving not only his life, but the life of the entire congregation. He saw that there was a direct correlation between the actions of the prince of Shimon, and the plague which began at exactly the same time. He realised that the only way to stop the plague was to kill Zimri and his consort. This action was not one which only ended lives, but it also saved many thousands of others in the process.
A bystander who would be watching Pinchas striking Zimri could likely think that Pinchas was nothing else but a violent and aggressive man, someone who was looking for any excuse to exercise his passions. He would be the last person to be a priest - someone who has a peaceful nature. G-d therefore gives Pinchas the covenant of peace to cement the idea that all Pinchas was thinking of was his duty to G-d and his fellow man. Pinchas was a man who loved peace and chased after it, and he had to break his natural inclinations in order to kill others - but that was for the sake of heaven. From his perspective it would have been far easier to sit on the side. G-d therefore rewards him by giving him lifelong membership as a Kohen for him and his children afterwards, showing the purity of a man who submerges his own desires for the needs of G-d and his fellow man.
I wish you all a good Shabbos
Rabbi Steven, Siobhan, Maya and Talia Dansky.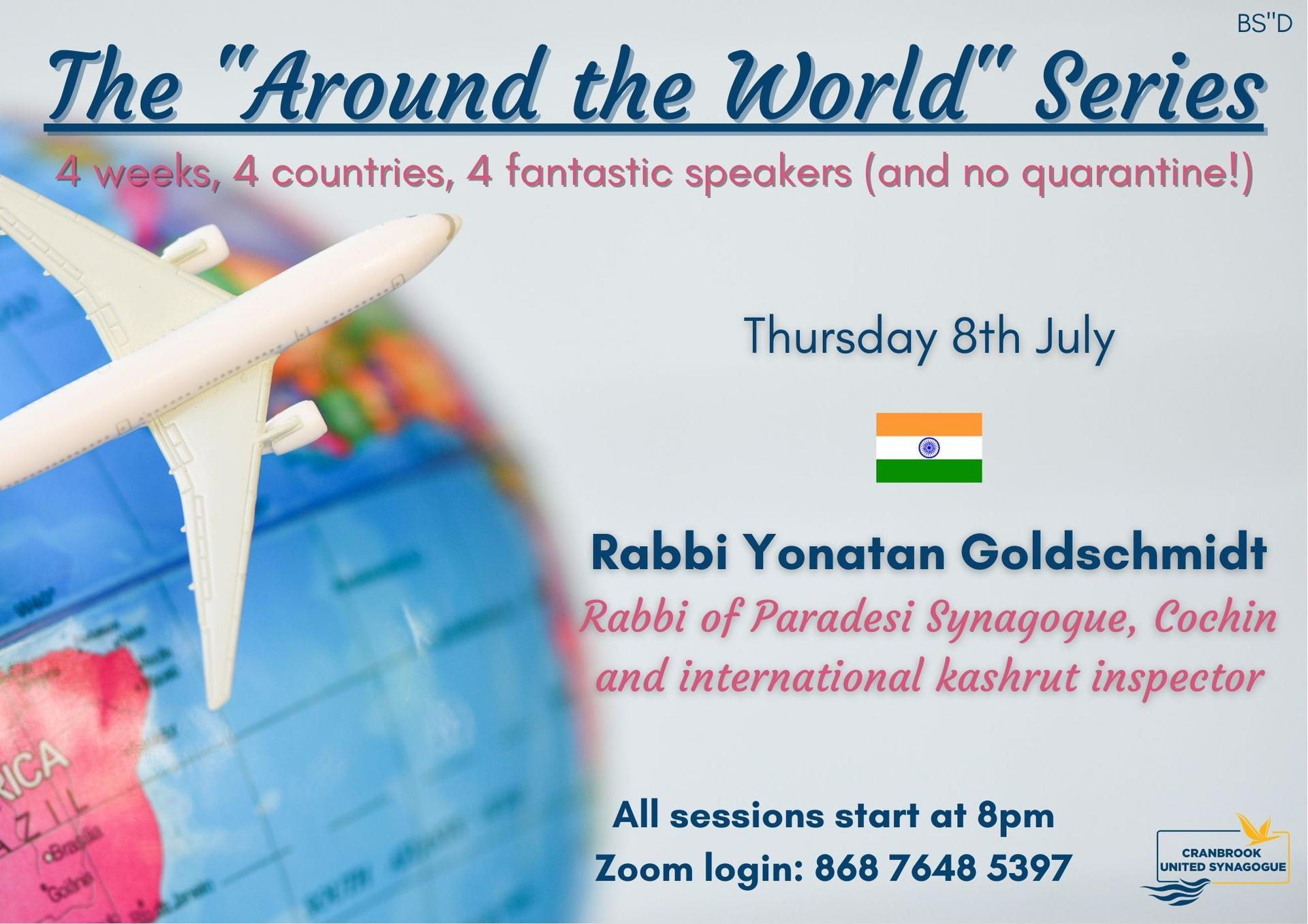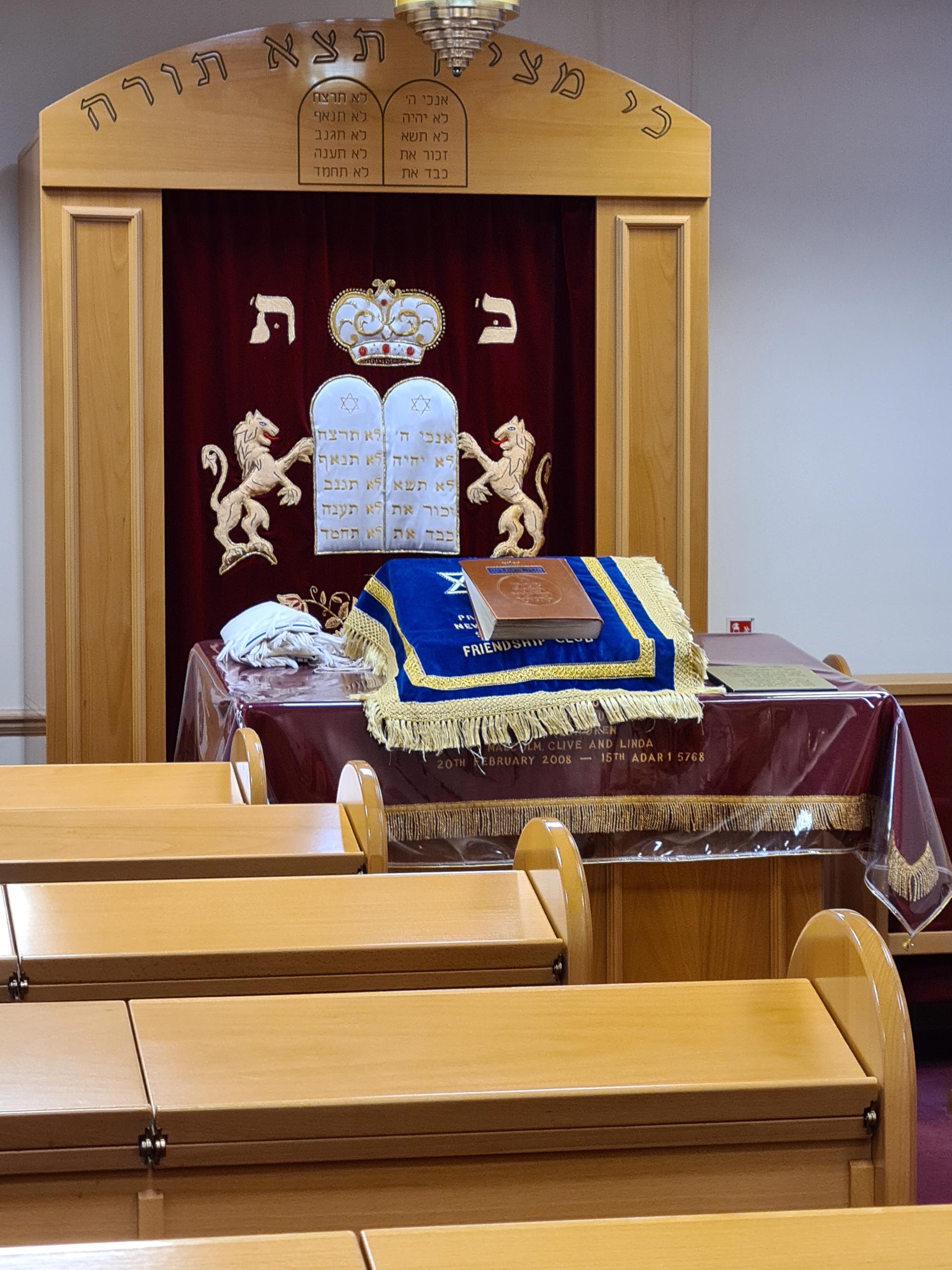 Shul & Zoom Service Details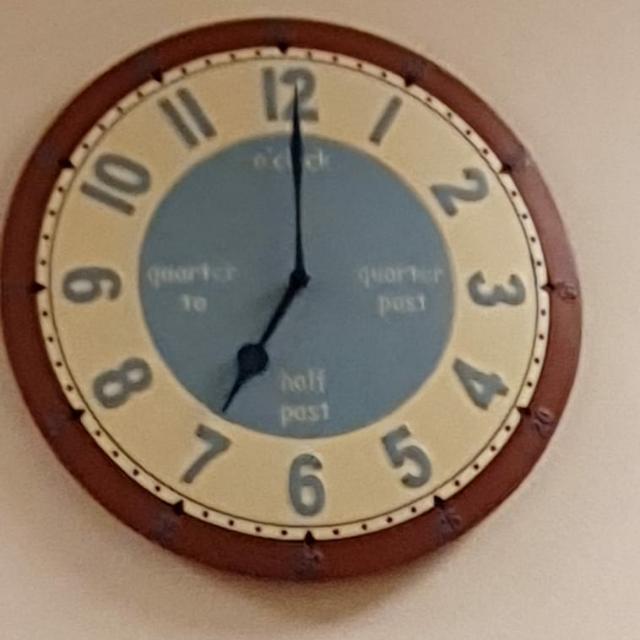 Shabbat Times - Pinchas
Kabbalat Shabbat at 7.15pm in Shul.
Candle Lighting at 7.40pm (9.06pm).
Shacharit begins at 10am in Shul.
Pirkei Avot Chapter 1
Shabbat Ends at 10.25pm.
Shabbat candle lighting (Mattot-Masei) next week at 7.40pm (9.03pm).
Clarification regarding the Shabbat times during the summer months

Ordinarily Shabbat begins 15 minutes before sunset. However, as we enter the long days of summer in our community we will be bringing Shabbat in at the earlier time of 7.40 pm.
This will allow our members to have their Friday night meal at a more convenient hour.

For the benefit of our members who are unable to light candles with the rest of the community at 7.40 pm, we have put the latest time for candle lighting in brackets.
Kabbalat Shabbat will take place at 7.15pm throughout the summer.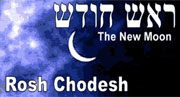 Rosh Chodesh Av is next Shabbat, July 10th
(B'Yom Shabbos Kodesh) and we bless the new month today.

The Molad (the time of the first sighting of the moon in Jerusalem) is on Friday, July 9 at 21.59 and 9 chalakim.
Chesed - food bank collection

Following the success of last year's food collection campaign and the ever growing demand for food from families hit by the Pandemic, US Chesed have decided to run this project again this summer.
US Chesed are encouraging members to donate the food items as listed on the poster below. If you are able to help by donating one of these items, please bring them to the Shul Office at the following times from Monday 21st June 2021 until Thursday 22nd July 2021.
Mondays: 10am-2pm
Thursdays: 10am-2pm
We will be unable to accept toiletries or any other items at this time.
Please do not donate perishable items.
Please note masks must be worn at all times and you will be asked to drop your donations into the allocated boxes.

With thanks for your support.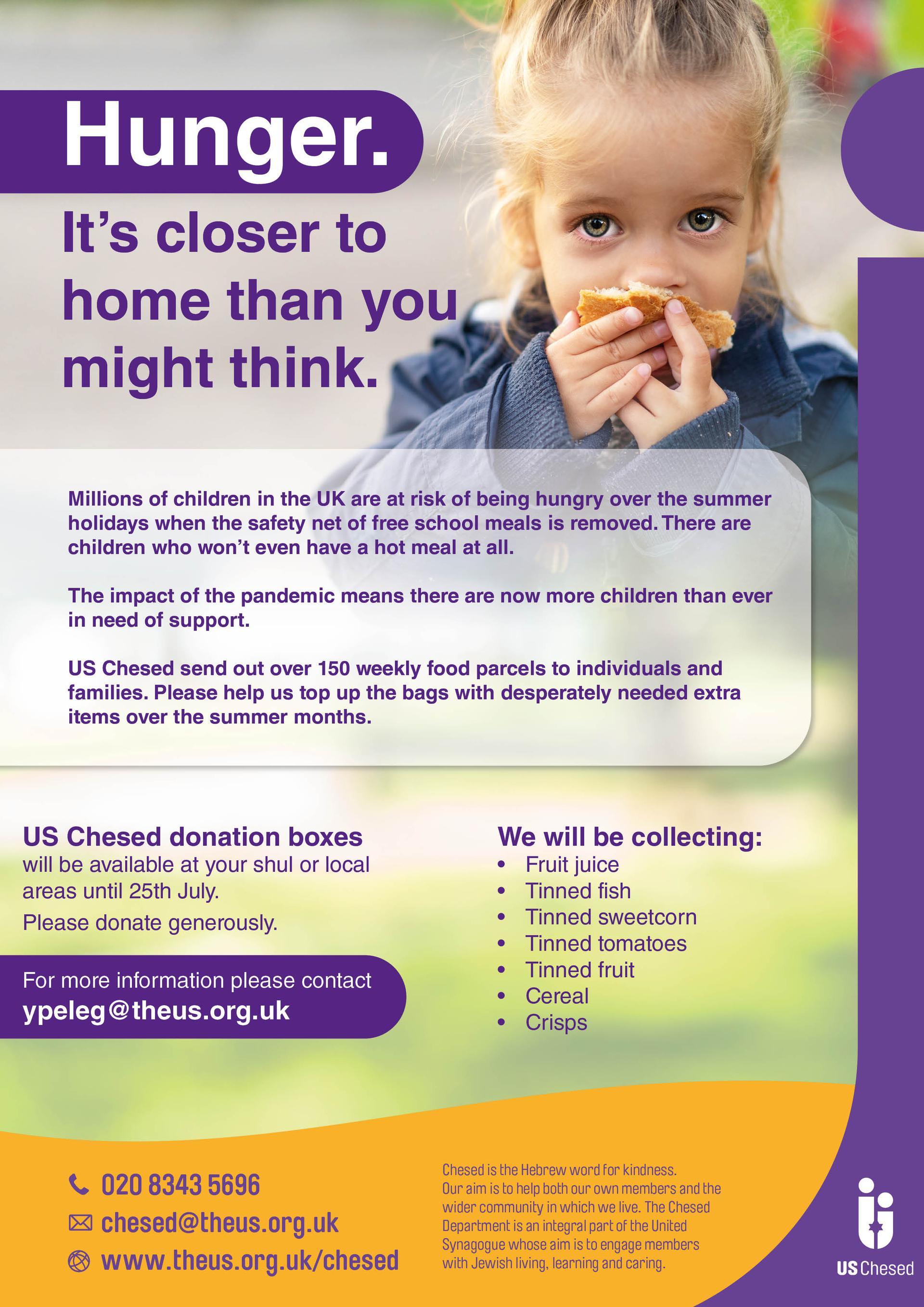 COVID PRECAUTIONS
MEN TO ENTER THROUGH THE FRONT DOORS.
PROCEED STRAIGHT TO A SEAT WITHOUT STOPPING. AVOID GREETING AND TALKING IN FOYER
LADIES TO ENTER THROUGH SIDE DOORS AND PROCEED TO SEATS UPSTAIRS KEEPING TO THE LEFT
ALL CLOAKROOMS ARE CLOSED KEEP BELONGINGS WITH YOU
NO COMMUNAL SINGING OR CHANTING, RABBI / LEADERS ONLY
MEN TO EXIT ONLY THROUGH THE SIDE AND REAR FIRE EXITS
LADIES TO EXIT USING THE MAIN STAIRCASE, KEEPING LEFT AT ALL TIMES AND PROCEED SLOWLY DOWN THE STAIRS TO FRONT FORECOURT
PLEASE OBSERVE THE 2M SOCIAL DISTANCING RULE AT ALL TIMES
WASH HANDS REGULARLY
Please remember the Guidelines are there for your protection and safety.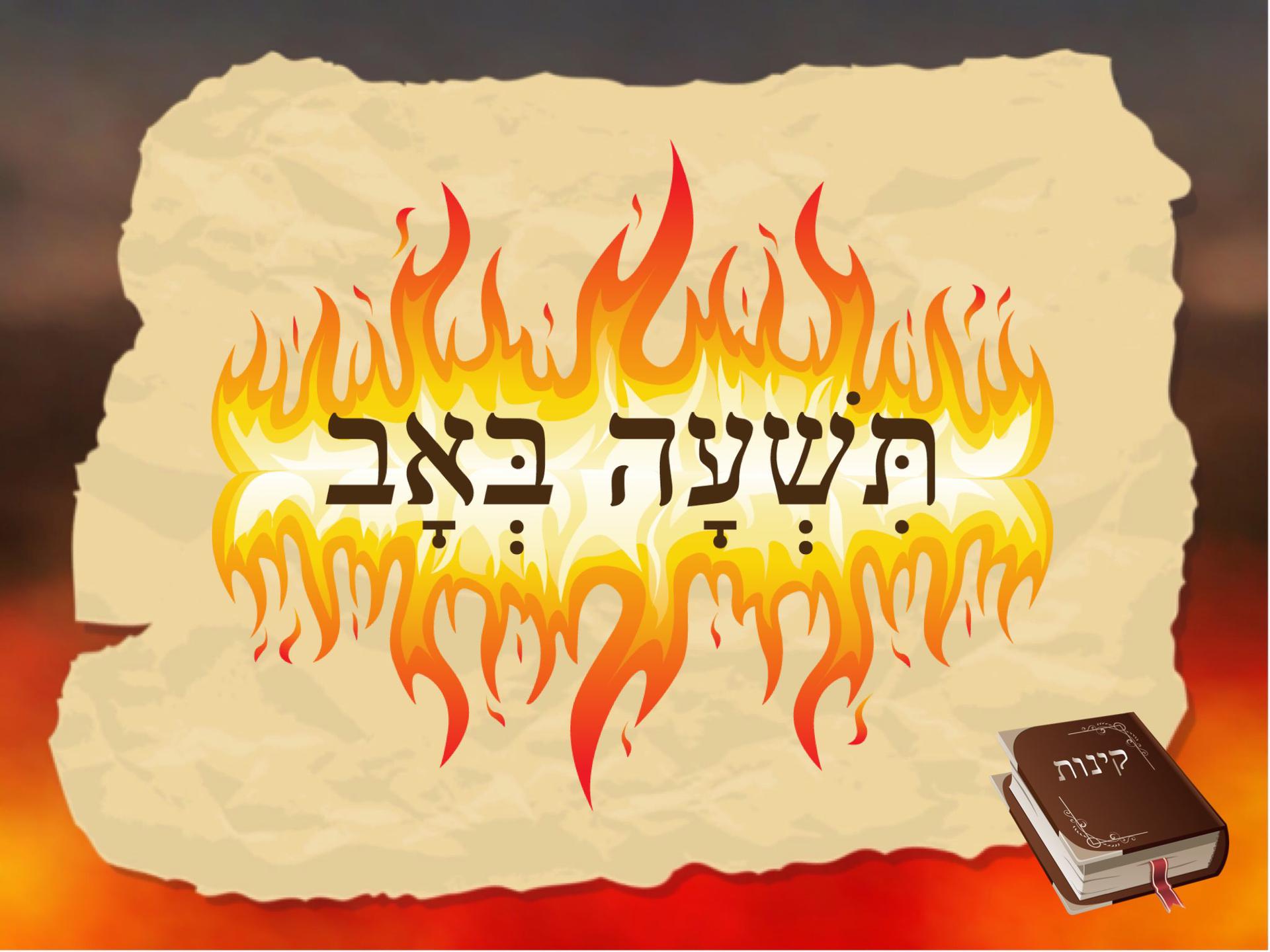 Tisha B'Av
There will be a full Tisha B'Av programme on Sunday, July 18th.
On Motsei Shabbat, Ma'ariv will be at 10.30pm, this will be followed by Eicha.

On Sunday morning, Shacharit (no tallis/tefilin) will be at 8.30am; this will be followed by Kinnos @ approx. 9.15am. There will be an explanation about Tisha B'Av by Rabbi Dansky following Kinnos.
Mincha (tefilin) at 5.30pm, Film presentation of "Paper Clips" at approx. 6.15pm, Ma'ariv at 7.30pm, Fast ends at 10.03pm.
Please use the on-line booking system for track and trace purposes or e-mail communications@cranbrooksynagogue.org.uk to book your place.
Leyning and Haftorah
If you would like to lein part of your Barmitzvah or read the Haftorah on a Shabbat or would need some help in going over.

Please contact Harold who will pass on your name to Rabbi Dansky.

Please don't be shy we would love to have more of our members take part in the service on a Shabbat morning.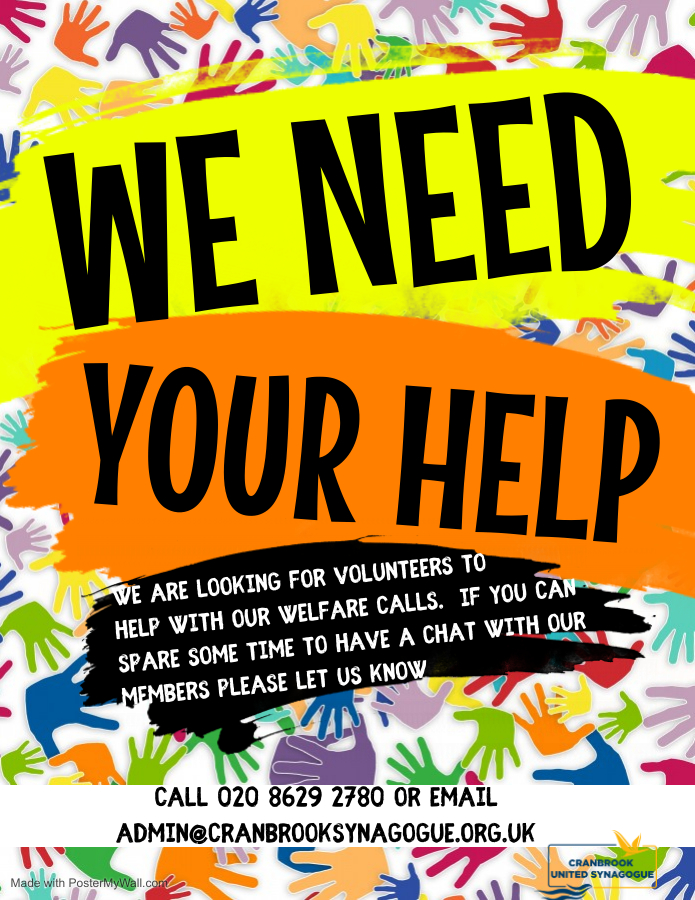 Important Reminder
Please be advised the synagogue is not responsible for any property left anywhere in the building for any reason.
No claims whatsoever will be entertained for any loss or damage incurred, all items are left at the owners risk.
With this stipulation the management insist any tallisim or books must be marked with the owners name and address to save any confusion.
There are occasions that we need men to help make a minyan at a levoya, this is a great mitzvah. We appreciate that during this difficult time men do not want to go out, perhaps some of our younger members would like to help out.

If you are interested please give Harold a call on 07434 580885.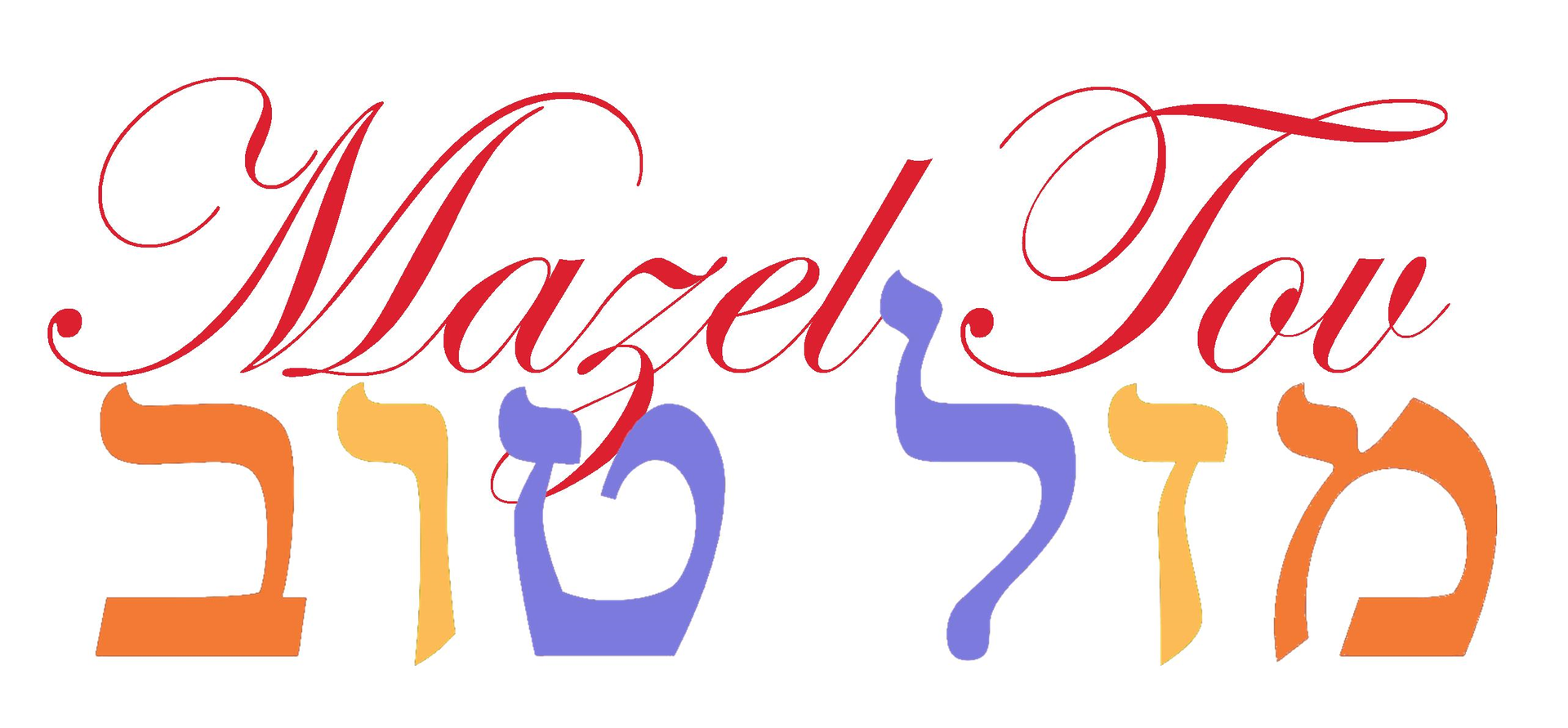 Allison & Jason Mednick on their wedding anniversary.
Kitty Adleman, John Button, David Freedman, Leonard Nessick,
Elisha Rosenberg, Louis Vitow, Monty Vitow and Janice Winston on their respective birthdays.
Liz Levison on the birth of her two great grandsons
Lindsey Levison on the birth of a grandson
Sponsorship
If you would like to mark a birthday or Simcha, or want to commemorate a Yahrzeit, this can be done by sponsoring Cranbrook News. In the forthcoming weeks, there are many dates that are available. The cost of sponsoring Cranbrook News is £15.
Sponsorship is available for the on-line version of Cranbrook News on the following dates: July 17th & 31st; 7th & 14th August; 11th, 18th and 25th September.
To book any of these dates please call the synagogue office on: 020 8629 2780 or e-mail admin@cranbrooksynagogue.org.uk
Condolences:
Lawrence Karat on the loss of his wife, Lorraine Karat.
Jaimie Karat and Jean-Paul Karat on the loss of their mother,
Lorraine Karat.
Sandra Keller and Michelle Cohen on the loss of their sister,
Lorraine Karat.
Linda Brill on the loss of her husband, Michael Brill.

Adam Brill on the loss of his father, Michael Brill.
David Hyman on the loss of his father, Cyril Hyman.
House of Life - Willesden
The House of Life Willesden are currently looking for Volunteers able to cover shifts Monday or Thursday mornings (9:30-13:30) and Sundays, (9:30 - 13.00 and 13.00 - 16:30). They ask Volunteers to be available for one shift a month as a minimum. Shifts will include time for tea and lunch breaks.
Front of House Volunteers welcome visitors to the Visitor Centre, enhancing the visitor experience by answering questions about the site, helping visitors navigate the cemetery and engaging them in discussion about history, death and memory.
Front of House Volunteers also play an essential role ensuring the smooth and safe running of the Visitor Centre. During quiet periods Front of House Volunteers will support the staff team with administrative tasks.
This role is perfect for people who enjoy talking to new people and have a passion for sharing the heritage of the site with the wider community.
Further information can be found using the following link:-
We wish Long Life to everyone who is observing a Yahrzeit this week:
Cissie Ackerman, Cynthia Ballin, Barry Berg, David Bresh,
Barbara Brodie, Barbara Cohen, Annette Colman, Peter Davis,
Harry Fenton, Corinne Fishman, Stephen Freeder, Murray Gaynor,
Carole Gaynor, Donna Gold, Nina Goldberg, Renee Graham,
Rita Haberman, Sara Harris, Gerald Harris, Ferdoussa Hassbani,
Shirley Herst, Myra Hilton, Pauline Jelen, Barbara Joseph,
Sandra Keller, Deanna Klein, Hugh Koslover, Gloria Kovler,
Maxine Levene, Rochelle Levy, Sadie Levy, Laura Lewis,
Gerald Luton, Alan Malina, Louise Malina, Jan Meyer,
Anita Miller, Angela Morris, Rhona Morris, Walter Owen,
Sheila Penfield, David Rosenberg, Lilian Rosenberg, Leon Russell,
Ruth Russell, Stephen Selby, Philip Shamplina, Rita Shaw,
Keith Shenker, Andrew Stern and Barbara Stone.
Latest Winners
1st Prize May 2021 – Ball Number 25 - Maura Newman
2nd Prize May 2021 – Ball Number 133 - Ivor Barwin
1st Prize June 2021 – Ball Number 184 - Howard Walters
2nd Prize June 2021 – Ball Number 6 - Philip Powell
Rosh Hashanah 5782 - Shalom Magazine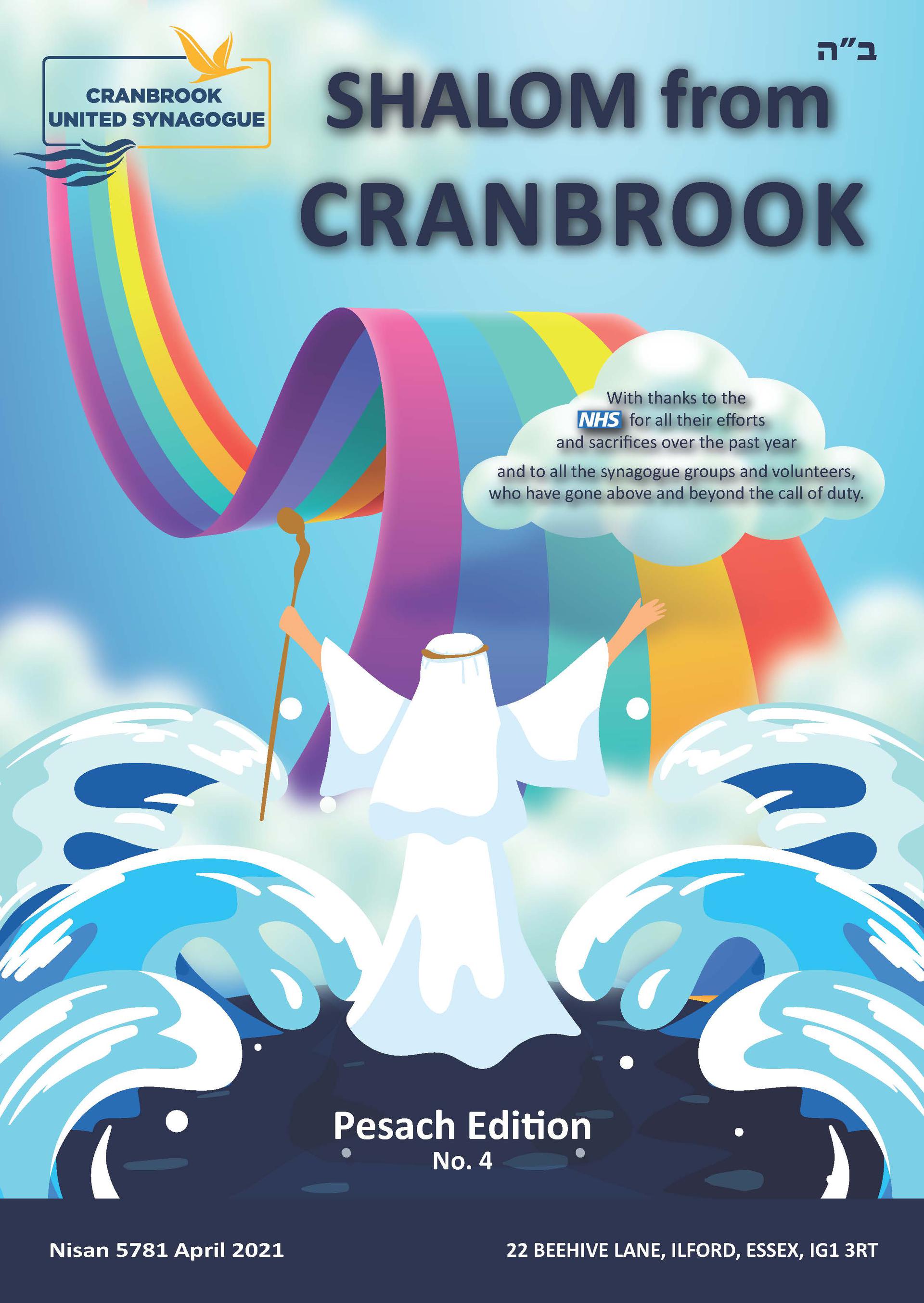 Many thanks to everyone who submitted articles for the Pesach Edition of the Shalom Magazine - we have had some excellent feedback from our readers.
I am now working on the Rosh Hashanah 5782 Edition of the Shul Magazine. If you have any interesting or amusing articles with a Jewish content that you would like us to include, please email them as soon as possible to Philippa Stanton at stanton.philippa@gmail.com.

All articles, pictures and stories must be received by Tuesday, 6th July, 2021 - however, I have already started collecting new articles, so please email me as soon as you can!

I look forward to hearing from you.

Philippa Stanton - Editor
Shul Office Opening Hours
As the Shul office is not open currently please call Estelle on 020 8629 2780 or Michelle on 020 8629 2783.
Rabbi Dansky is available out of hours. You can contact him directly on his mobile 07780 236697 or by calling the Shul office and selecting option 3.
Reverend Newman is available out of hours. You can contact him directly on his mobile 07882 054321 or by calling the Shul office and selecting option 4.
If you no longer wish to receive community information from
Cranbrook United Synagogue, please unsubscribe here