Shabbat, 11th July 2020 / 19th Tammuz 5780
Pinchas / Pirkei-Avot: Chapter 6
Dear Member,
Please see below our weekly e-newsletter.
On the advice of the Chief Rabbi's Office, please note that all services at the Synagogue have been cancelled until further notice.
We hope that where possible you will keep to the Government's advice regarding self isolation and avoiding non-essential gatherings.
If you are in need of anything then please ring the Synagogue Office on: 0208 629 2780 and we will try to assist you.
This week's Cranbrook News is kindly sponsored by
Lydia Freedman & Jacqui Burns in loving memory of their parents Trudy and Nat Burns and brother Steven Burns z"l.
Shabbat Shalom,
Cranbrook US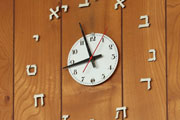 Shabbat Times - Pinchas
Friday night - Candle Lighting at 7.40pm
Latest time to light candles is at 9:02pm
Shabbat ends - 10.18pm
The latest time for candle lighting next week (Mattot-Masei) is at 8.55pm.
Clarification regarding the Shabbat times during the summer months
Ordinarily Shabbat begins 18 minutes before sunset. However, as we enter the long days of summer in our community we will be bringing Shabbat in at the earlier time of 7.40pm.
This will allow our members to have their Friday night meal at a more convenient hour.
For the benefit of our members who are unable to light candles with the rest of the community at 7.40pm, we will publish in the newsletter the latest time for candle lighting.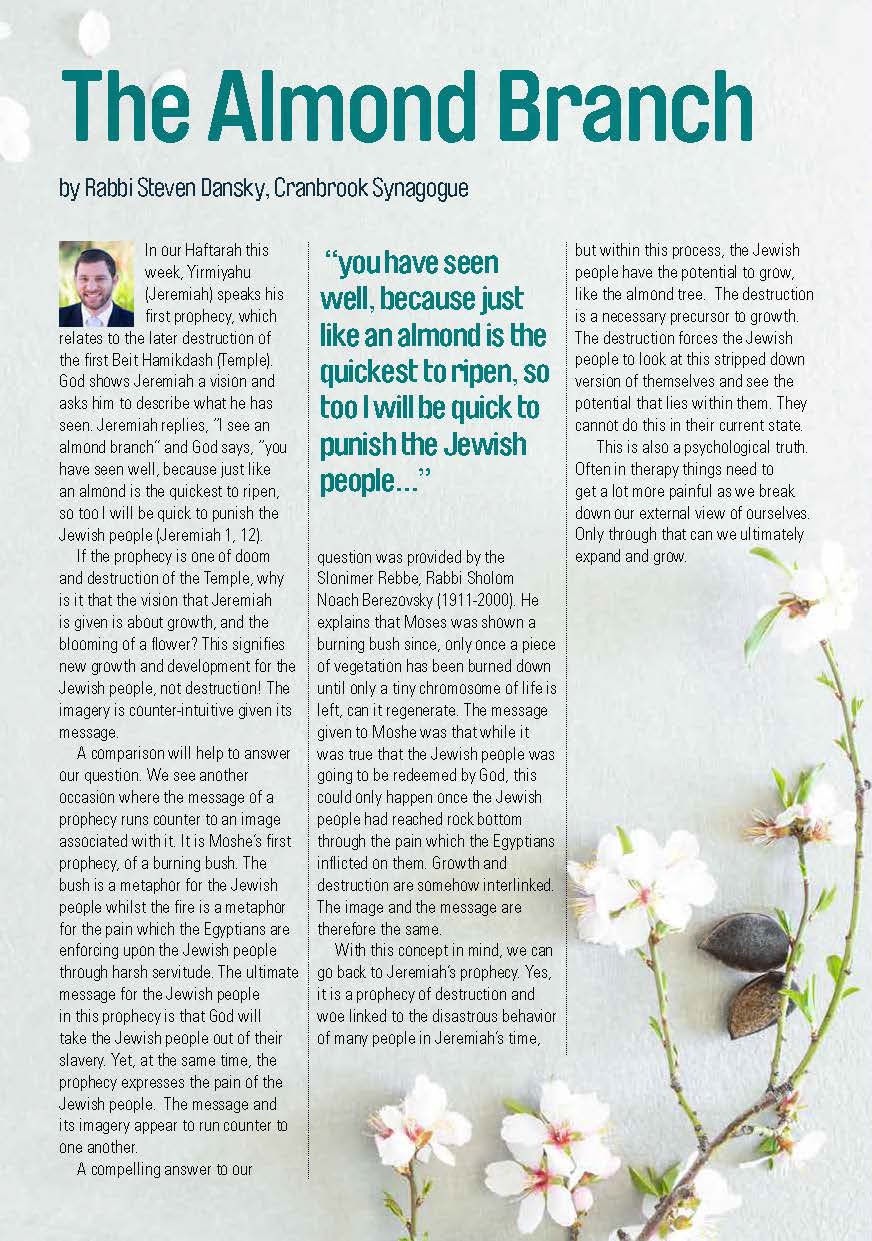 Shabbat Shalom
Rabbi Steven, Siobhan, Maya and Talia Dansky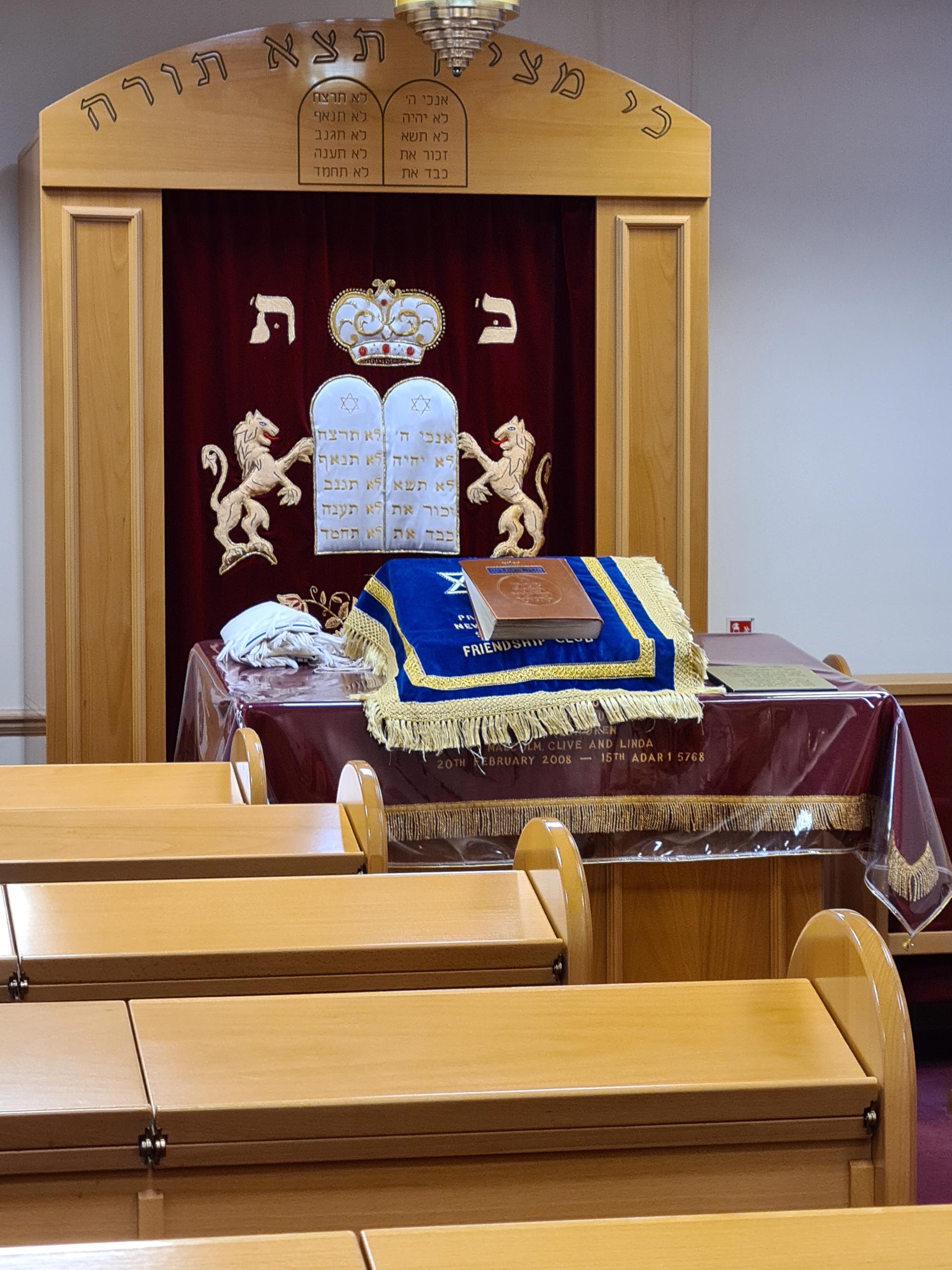 Rosh Hashanah 5781 - Shalom Magazine
Many thanks to everyone who has submitted articles for the Rosh Hashanah 5781 Shalom Magazine.
We still have some space available and would be delighted to receive more contributions from our members.
Please email your articles to stanton.philippa@gmail.com. I look forward to hearing from you.
Philippa Stanton - Editor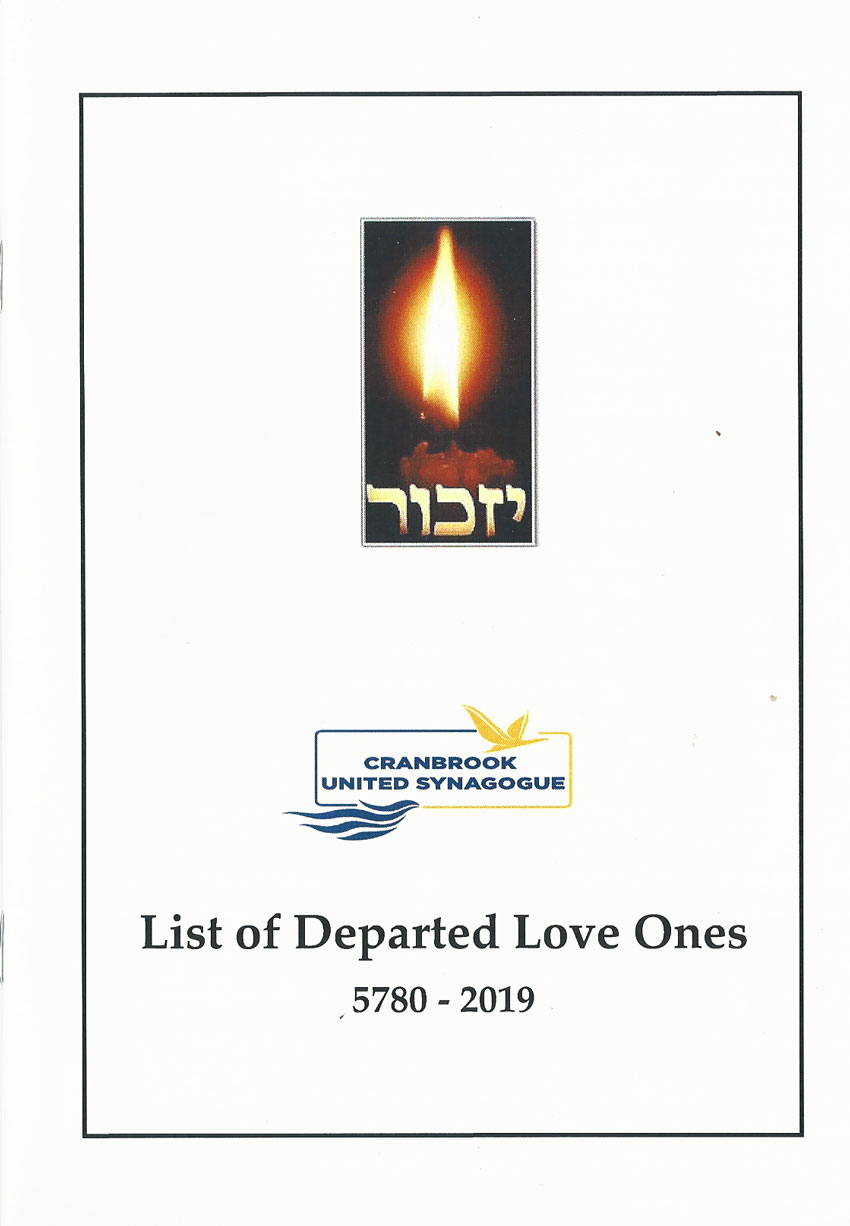 ---
Reminder – Yizkor Book
We are producing a Yizkor Book as in previous years – the letters were sent out to all members in May.
Please complete and return them to the office by Thursday, 23rd July if you would like the names of your loved ones included in this year's book.
If you have lost or mislaid the letter please contact the Office for a replacement.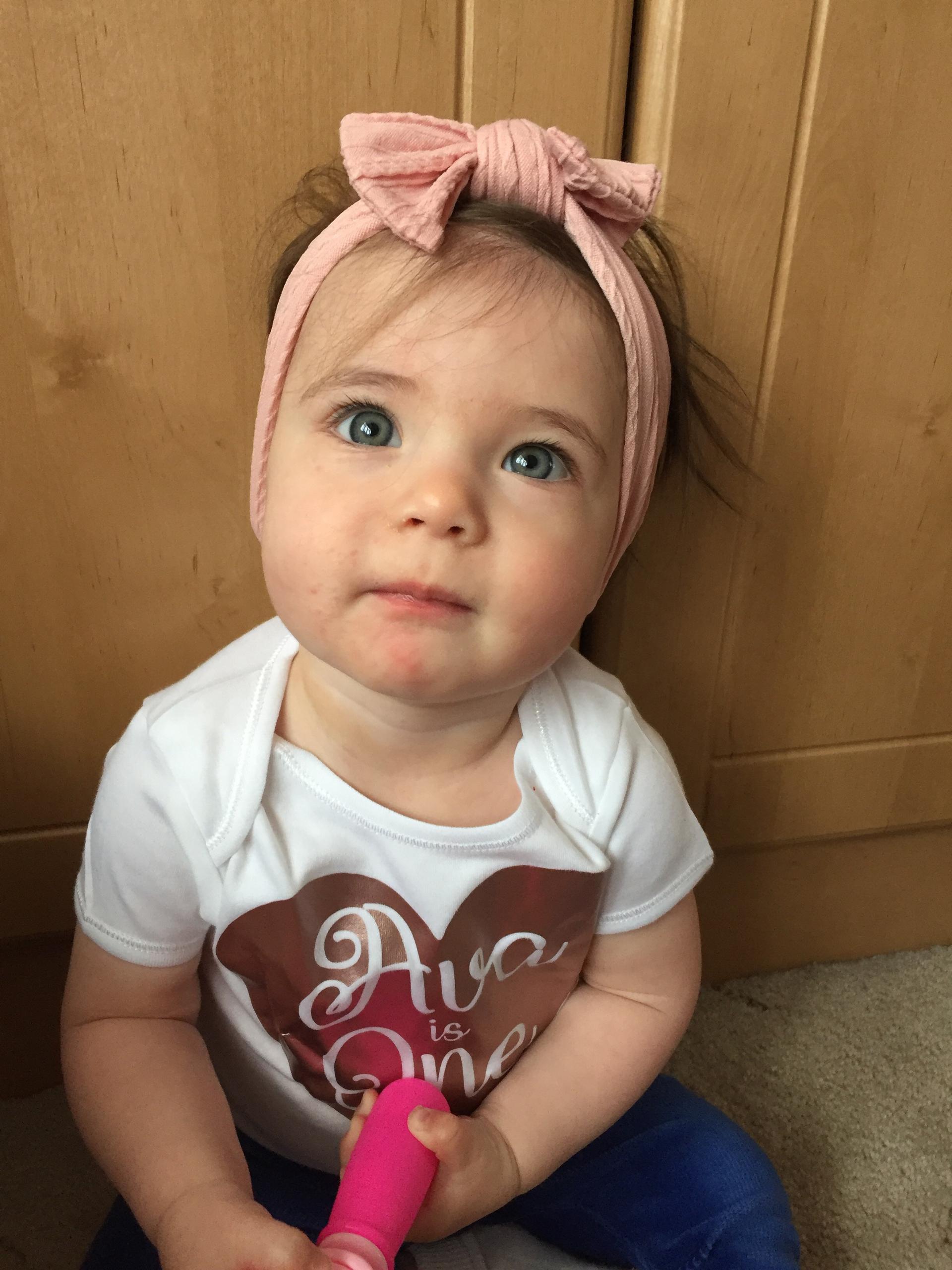 Ava Mina on her 1st birthday.

Renee & Arnold Jackson on their Blue Sapphire (65th) Wedding Anniversary.
Hilda Berkoff, Barrie Gold, Mary Grant,
Isadore (Ted) Leigh, Phoebe Morris
Keith Shenker, Lynda Simmons and
Angela Simmons
on their respective birthdays.
Condolences:-
Maurice Green on the loss of his wife, Denise Green.

Simon Green, Darryl Green and Samantha on the loss of their mother, Denise Green.
Gloria Green on the loss of her daughter, Denise Green.
Michelle Dudack on the loss of her sister, Denise Green.
Pearl Palmer, on the loss of her husband, Philip Palmer.
Susan Palmer and Debra Almond on the loss of their father, Phlip Palmer.
Raymond Cohen and Sharon Cavendish on the loss of their mother, Marie Cohen.
Jonathan Crego and Louise Manning on the loss of their mother, Gloria Crego.
Annette Freeman, Roselynd Jason and Yvone Walker on the loss of their father, Wolf Gutman.
If you would like to mark a birthday or Simcha, or want to commemorate a Yahrzeit, this can be done by sponsoring Cranbrook News. In the forthcoming weeks, there are many dates that are available. The cost of sponsoring Cranbrook News is £15.
Sponsorship is available for the on-line version of Cranbrook News on the following dates:
August 8th,15th and 22nd; September 26th,
October 3rd, 10th, 17th, 24th and 31st.
To book any of these dates please call the synagogue office on: 020-8629 2780 or e-mail admin@cranbrooksynagogue.org.uk
We wish Long Life to everyone who is observing a Yahrzeit this week:

Cissie Ackerman, Geoffrey Basco, Laurence Basco, Henry Berman,
Barbara Besbrode, Stanley Brattman, David Bresh, Barbara Brodie,
Philip Burke, David Carron, Barbara Cohen, Annette Colman,
Helena Davis, Joan Dobin, Stephen Freeder, Martin Freedman,
Murray Gaynor, Nina Goldberg, Edna Graham, Estelle Gudde,
Sara Harris, Shirley Herst, Myra Hilton, Rosalind Jessener,
Michael Kenner, Morris Koslover, Philippa Land, Anthony Lane,
Ida Lawrence, Anthony Levine, Leonard Lewis, Mervyn Lyndon,
Gilda Melnick, Barbara Mervish, Bradley Mervish, Angela Morris,
Rhona Morris, Gerald Robins, Emanuel Robinson, Gerda Rosenberg,
Evelyn Scholar, Morris Schwartz, Jacqueline Scott, Stephen Selby,
Rita Shaw, Keith Shenker, Shirley Slipman, Simon Solvey,
Victor Wallen, Martin Wickers and Phoebe Wigul.

The 200 Club
The 200 Club aims to raise funds for building and maintaining the Shul, but has extended its function to help with various events that need organising.

For £5 a month (for at least twelve months) you are entered into a monthly draw for one prize of £250, and a second prize of £100. There is no limit to the number of times you can win.
To join please fill out the application form by clicking here.
Shul Office Opening Hours
As the Shul office is not open currently please call Estelle on 020 8629 2780 or Michelle on 020 8629 2783 as all the phones have all been redirected.
Rabbi Dansky is available out of hours. You can contact him directly on his mobile 07780 236697 or by calling the Shul office and selecting option 3.
If you no longer wish to receive community information from
Cranbrook United Synagogue, please unsubscribe here